Strangled, Stabbed and Set on Fire: Trio of Chicago Teens Charged Over 18-Year-Old's Death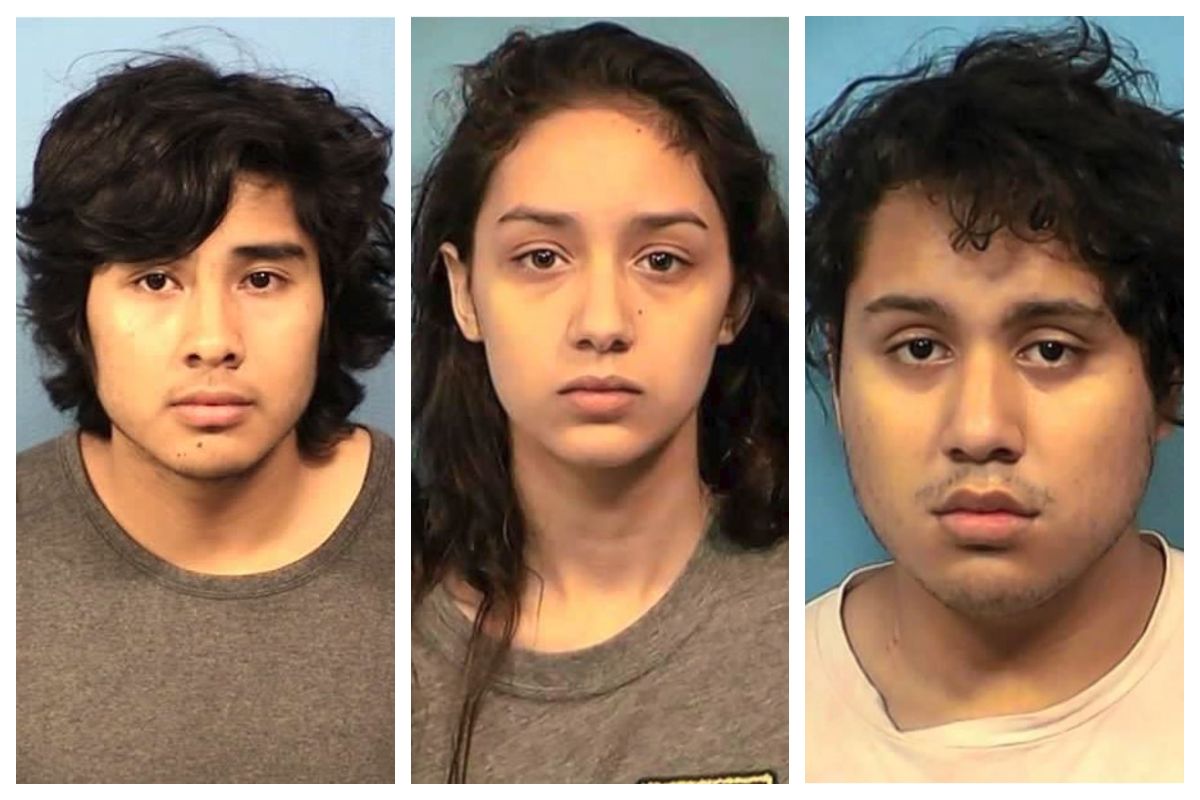 Three Chicago teenagers have been arrested and charged with the murder of 18-year-old Luis Guerrero.
In a case officials described as "brutal and heinous," Guerrero met with 18-year-old Francisco Alvarado and 16-year-old Tia Brewer near the West Chicago Library. The pair proceeded to strangle Guerrero with a belt before stabbing him 16 times and setting him on fire in a West Chicago field.
Guerrero had remarkably survived all of this and begun to run away. Alvarado and Brewer chased him down in a Jeep SUV and ran him over.
A third person, 18-year-old Jesus Jurado Correa, was charged with concealment of a homicidal death. He allegedly provided the gasoline used to set Guerrero on fire. He told police he "wanted nothing to do with it" and left with flames erupting in his rearview mirror, according to the Daily Herald.
Speaking to the press, State attorney Robert Berlin said Alvarado and Brewer have been charged with first-degree murder, concealment of a homicidal death and armed robbery. Neither were granted bail and Alvarado will be tried as an adult. Alvarado and Brewer face life in prison without parole if found guilty.
Police were alerted to the bodies on Tuesday morning when West Chicago fire crews were conducting a controlled burn. A family member of one of the suspects tipped police off to Correa and he was questioned. He told police Alvarado and Brewer were hiding out at a motel.
They were found by police in possession of Guerrero's now bloody backpack, which contained a blood-splattered knife and screwdriver. Alvarado and Brewer also confirmed to police that the murder was planned.
As for the motive, Berlin said Brewer and Guerrero were romantically involved in the past and that Brewer claimed Guerrero had once raped her. Brewer said she is now romantically involved with Alvarado. But Berlin said there was no evidence to support this. "They've not located any reports of a complaint of any sexual assault or rape."
Alvarado, however, had a different story. He told police he had met Guerrero to buy a phone from him when Guerrero pulled out a knife.
In total, Guerrero was stabbed three times on the left side of his neck, nine times on the right and four times in the back, according to the autopsy. He also suffered a broken arm, shoulder and pelvis. His final cause of death was blunt force trauma, from being run over by the car.
Alvarado, Brewer and Correa will all face court again on September 13. The DuPage County Sheriff's Office did not immediately respond to a request for comment.