Baltimore Man Sentenced for Acting as Straw Purchaser for Firearms, Transporting Weapons to D.C.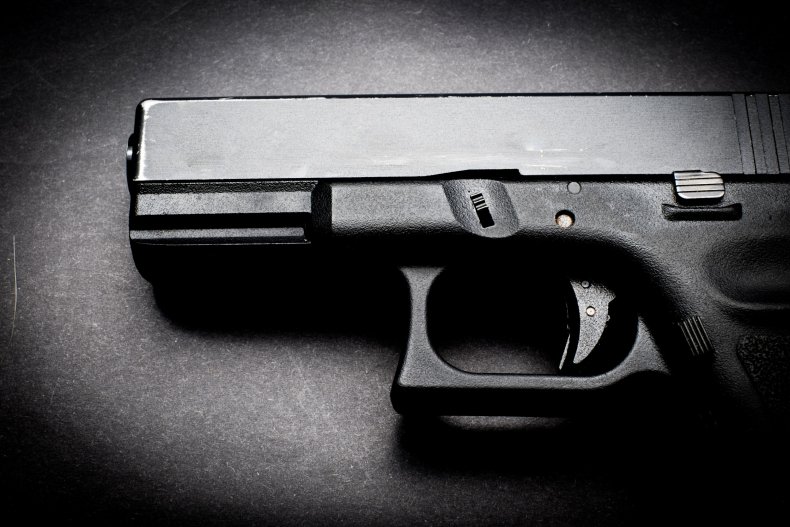 A Baltimore man on Friday received a 15-month sentence for acting as a straw purchaser of firearms, many of which ultimately ended up in the hands of people prohibited from owning them.
Quayshawn Shymel Simmons, 29, pleaded guilty in July to orchestrating a scheme whereby he would purchase guns from federally-licensed dealers in Virginia using a false address, and then transport the weapons to D.C.
"Those who buy firearms in Virginia just to turn around and sell them illegally in Washington, D.C., as Simmons did here, are not simply committing paperwork violations," Ashan M. Benedict, special agent in charge of the Washington Field Division of the Bureau of Alcohol, Tobacco, Firearms and Explosives (ATF), said in a press release. "They are placing firearms directly in the hands of persons prohibited from possessing them, often violent criminals who pose a significant threat to the safety of our communities."
A character reference submitted to U.S. District Court Judge T.S. Ellis on behalf of Simmons explained his apparently rough upbringing, which included an absentee mother and an emancipation, according to the letter.
"Quay's living conditions while I've known him have been complicated," the letter said. "He lived in his car for months in 2017 after he had to move out of his Aunt's house."
Weapons purchased by Simmons ended up being recovered by law enforcement in Washington, D.C., several of them from people who weren't permitted to own firearms. One Glock .45 caliber pistol was recovered by the Metropolitan Police Department from a convicted felon. Federal law prohibits felons from possessing firearms.
Another weapon was recovered by an individual described in court documents as a "prohibited person."
A law enforcement affidavit assessed that "these recoveries are indicative of an individual who is involved in firearms trafficking."
In total, the Justice Department said that Simmons acted as a straw purchaser for 20 firearms. Around 15 of these weapons have not yet been recovered.
A 2000 report from the Bureau of Alcohol, Tobacco, Firearms and Explosives assessed, after a review of investigations from 1996 to 1998, that straw purchasers "represent a significant overall crime and public safety problem."
"Almost half of all the trafficking investigations [studied] involved straw purchasers" the report found. "Therefore, although the average number of firearms trafficked per straw purchase investigation was relatively small, 37 firearms, there were nearly 26,000 firearms associated with these investigations."
In response to a request for comment, a lawyer for Simmons provided Newsweek with the following statement:
"Mr. Simmons is a bright young man with a promising future. He overcame a challenging childhood to earn acceptance at Virginia State University. He accepted full responsibility for using ID with an outdated address to purchase otherwise legal firearms in Virginia. Mr. Simmons accepted full responsibility for his crime—making false statements in the purchase of firearms. As a convicted felon, he will confront myriad challenges to achieving his full potential. Yet, I am confident that he will overcome this hurdle and when he completes his sentence, he will make important contributions to the community."
This article has been updated to include a statement from Simmons' lawyer, Elizabeth Mullin.