A woman accused of planting needles in strawberries bound for Australian supermarkets was acting out of "spite or revenge," a magistrate has said.
My Ut Trinh, 50, who worked as a supervisor at a strawberry farm, was arrested in connection to the incident Sunday. She has been charged on seven counts of contamination of goods with intent to cause economic loss, The Guardian has reported.
The scandal emerged back in September, when a man visited a Queensland hospital with stomach pains after eating some strawberries. As reports of contaminated strawberries began to spread around the country, farmers dumped tons of fruit and supermarkets pulled suspect produce from their shelves.
Police received more than 180 reports of sabotaged fruit—but some proved to be hoaxes.
Trinh appeared before Brisbane magistrates court Monday. "The case that is put is that it is motivated by some spite or revenge," Magistrate Christine Roney said, according to the BBC. "She has embarked on a course over several months of putting a metal object into fruit."
The court heard Trinh's DNA was discovered on a number of strawberries in Victoria. She is alleged to have wanted to cause financial problems for a former employer, the BBC reported.
Superintendent Jon Wacker from Queensland Police described the police work as a "unique investigation impacting virtually every state and jurisdiction in Australia."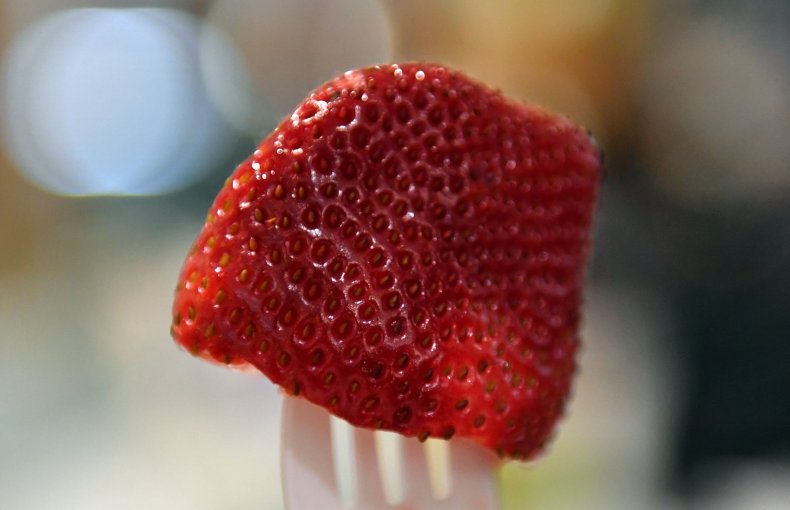 According to the BBC, Australian Prime Minister Scott Morrison previously said: "It's not funny, putting the livelihoods of hard-working Australians at risk, and you are scaring children. And you are a coward and a grub."
"Whoever is behind this is not just putting families at risk across Queensland and the rest of Australia—they are putting an entire industry at risk. I would urge anyone with information that may be relevant to this incident in any way to contact police as soon as possible," Queensland Premier Annastacia Palaszczuk previously said, according to CNN.
The crimes inspired hoaxes and copycats, and a young boy was arrested in mid-September for a strawberry-spiking "prank." Morrison said at the time: "This is a shocking and cowardly thing for this individual and others who have jumped onto the bandwagon here to have engaged in."
The contamination scandal has seen the maximum sentence for fruit tampering raised from 10 to 15 years.
Prosecutors opposed bail for Trinh, the BBC stated, but Roney said more information was needed before an application could be considered.