Strawberry Supermoon: Pictures of June's Full Moon From Across the World
Last night, the "Strawberry" supermoon put on a spectacular show—one that was captured by photographers around the world.
Full moons are lunar phases that occur roughly once every month when our natural satellite is located opposite the sun, with the Earth directly in-between. During a full moon, the side that faces towards our planet is fully illuminated, appearing as a perfect circle.
A popular name for the full moon that occurs in the month of June is the "Strawberry Moon," which originates with Native American peoples.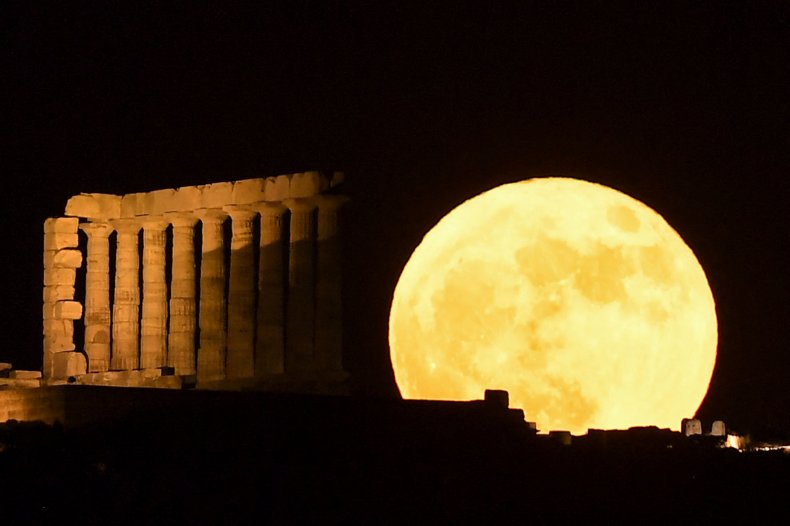 This name refers to the fact that June is traditionally a time when wild strawberries are ready for harvest in North America.
"June's full moon was named to what translates in the English language as 'Strawberry Moon' by several indigenous peoples, including members of the Algonquin, Ojibwe, Dakota, and Lakota peoples, to mark the ripening of wild strawberries," Catherine Boeckmann, senior digital editor for the website of The Old Farmer's Almanac, told Newsweek.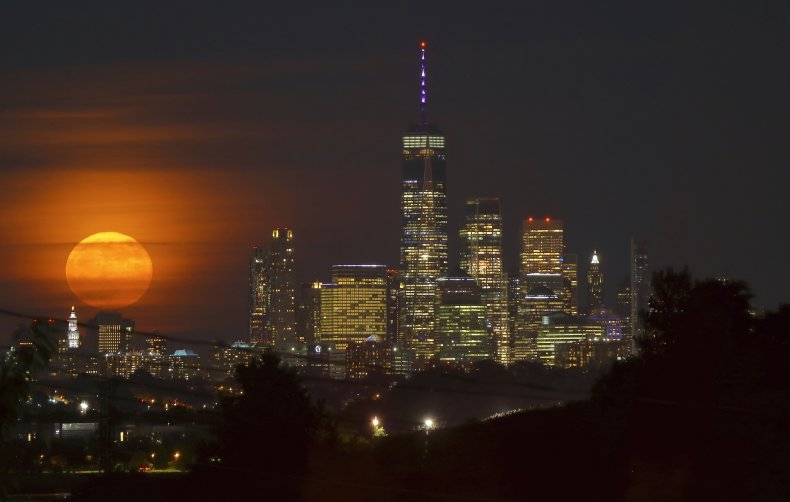 Other names given to the June full moon include the Blooming Moon, Green Corn Moon, Hoer Moon, Birth Moon and Hatching Moon.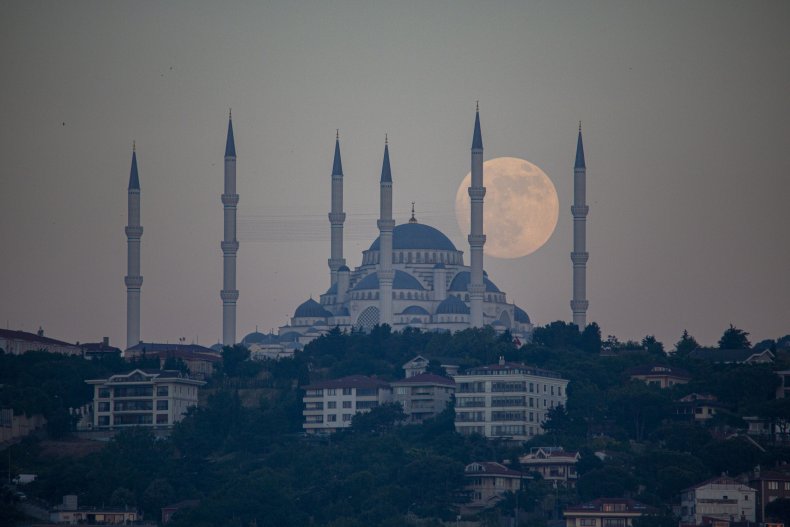 Technically, the moon only turns full at a specific moment, which on June 14 was 11:52 a.m. Coordinated Universal Time (UTC) or 7:52 a.m. Eastern Time (ET). Nevertheless, the moon will actually appear full to most people for around three days centered on this time.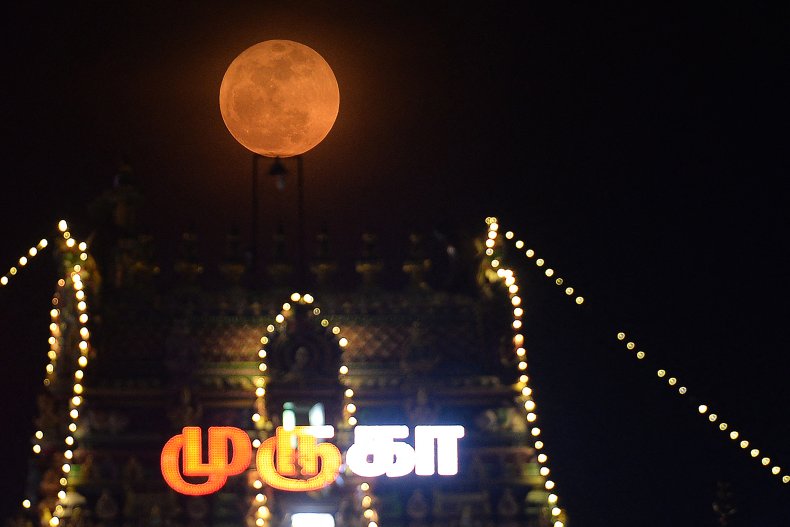 Photographers around the world managed to capture some jaw-dropping images of the full moon in the night sky above some of the world's most scenic locations, including the Manhattan skyline, the Hagia Sophia mosque in Istanbul, and the Mauna Loa volcano in Hawaii.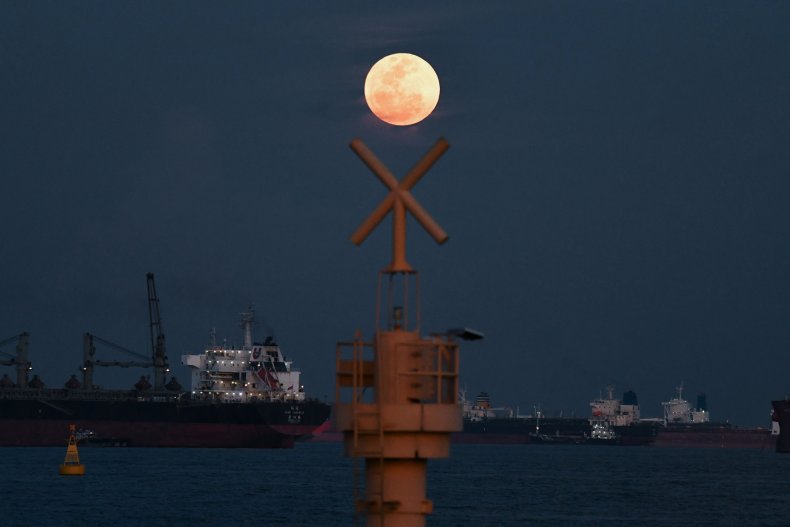 The Strawberry Moon was also considered to be a "supermoon," which is a non-scientific term to describe a full moon when it is very close to its perigee.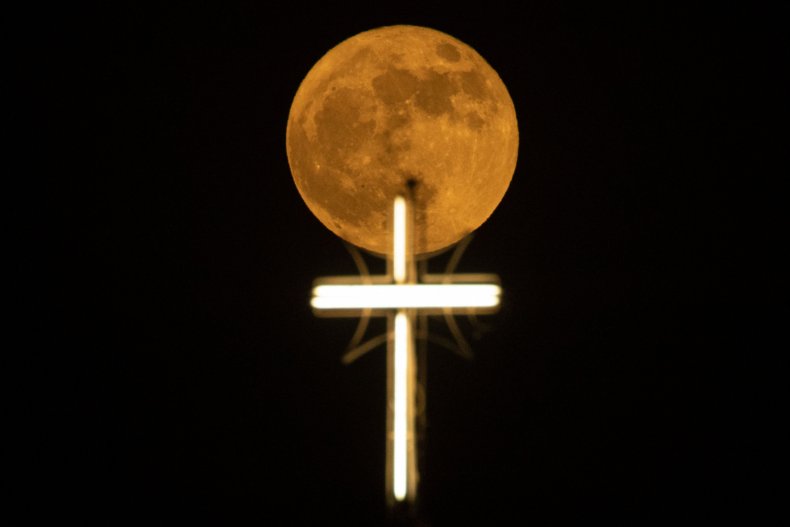 Perigee is the point in the moon's orbit when it is closest to our planet. The moon's orbit around the Earth is not perfectly circular and is actually elliptical, or oval-shaped. As a result, the distance between the moon and our planet varies over time and at some points it will be closer to Earth than others.
There are several definitions of a supermoon but among the most common describes it as any full moon that is within 90 percent of its minimum distance from the Earth.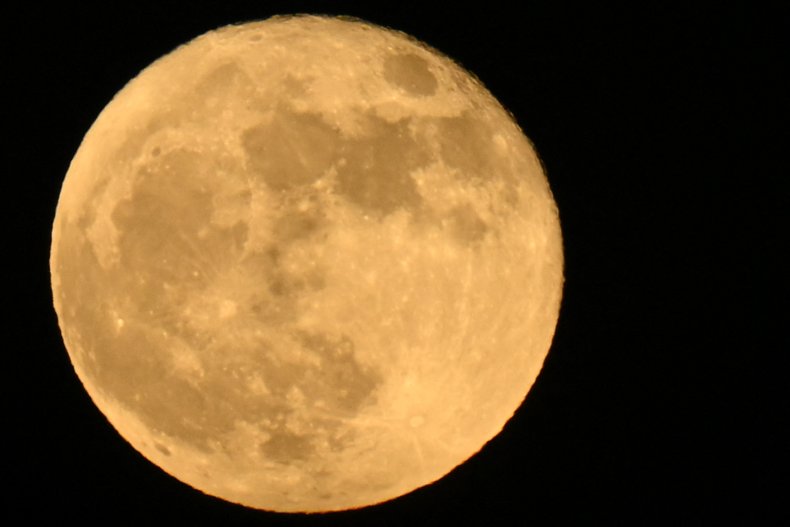 Supermoons appear slightly larger and brighter in the sky than an average full moon. But casual stargazers will often not recognize the difference at first glance because the variations are not obvious, according to Gianluca Masi, an astronomer from the Virtual Telescope Project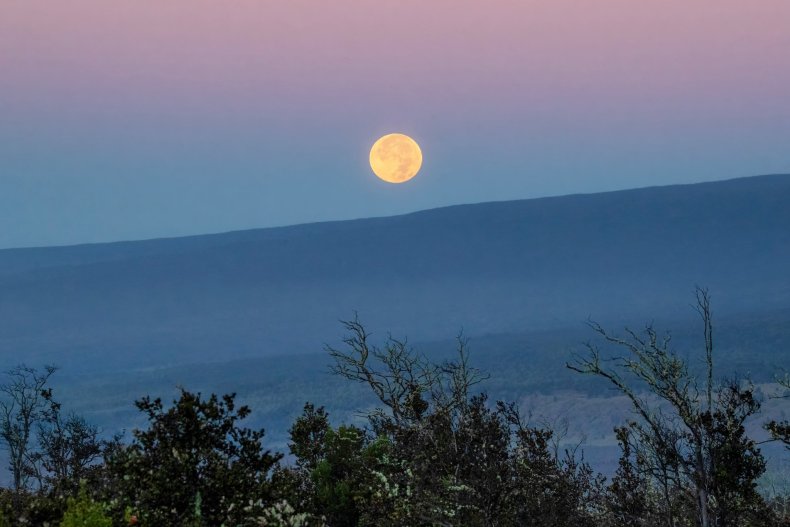 "The difference in apparent size can be seen on photographs: take a picture of the supermoon and compare it with another picture of a typical full moon, provided you use the very same equipment/zoom factor. You will see the difference," he told Newsweek.