Stray Dogs Are Being Killed Across Russia's Cities Ahead of 2018 World Cup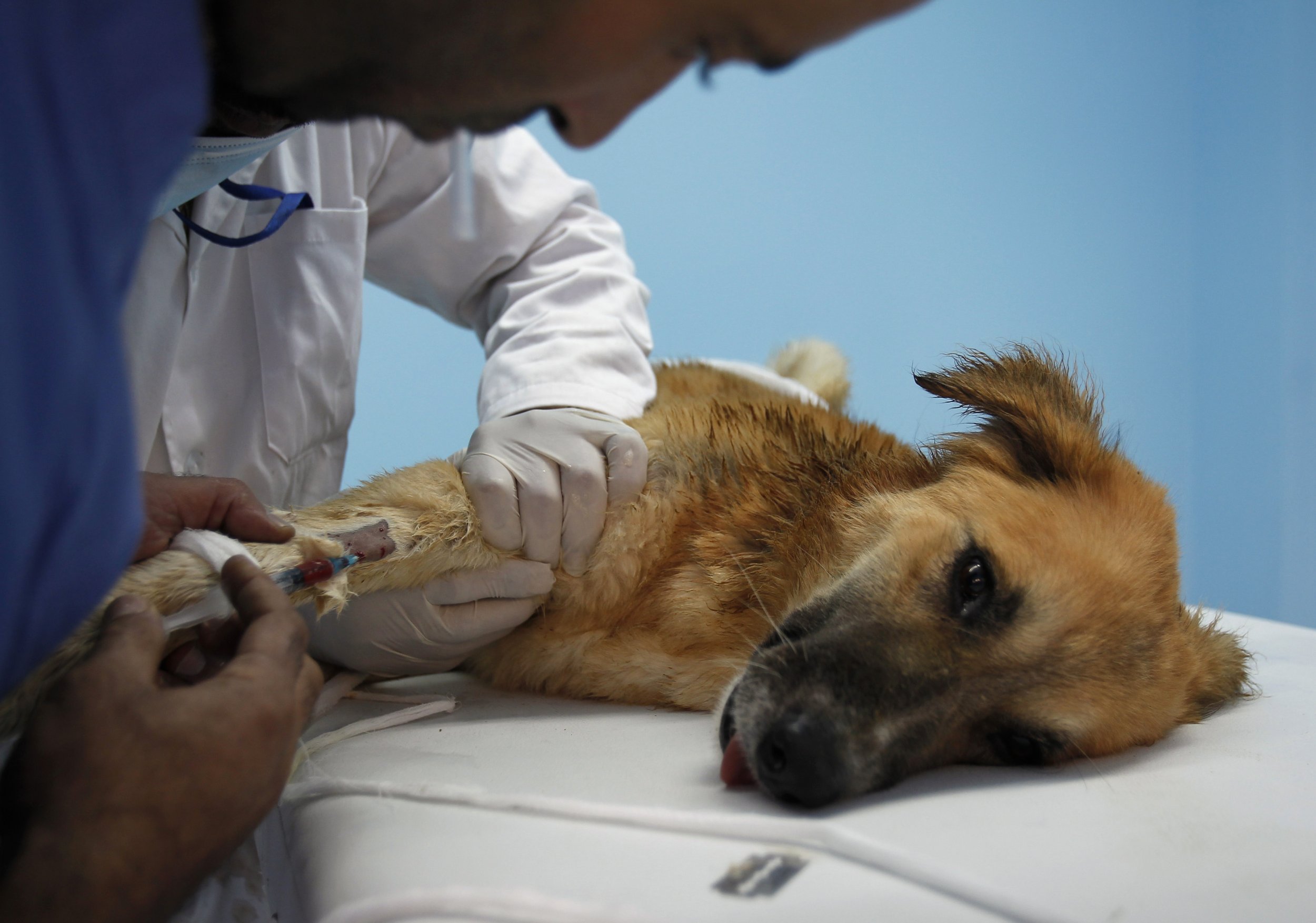 Stray dogs are being killed across Russia's cities that will host the 2018 World Cup this summer.
"We have received many appeals from animal rights activists, and just caring citizens, saying mass shooting and euthanasia of stray animals is taking place in a number of World Cup-host cities," Vladimir Burmatov, head of the Russian lower house's environmental protection committee, told newspaper Parlamentskaya Gazeta.
Burmatov said his committee had issued a letter to sports minister Pavel Kolobkov, urging him to ask the regional authorities in its host cities to practice "humane methods," Agence France-Press reported.
This is not the first time Russia has come under fire for killing stray animals. Ahead of the Winter 2014 Olympics in Sochi, Russia planned to kill 2,000 stray animals in a move that was necessary to ensure safety and uphold the city's public image to visitors, local authorities said at the time.
Widespread condemnation and outcries from world animal rights groups led Russia to reverse course. Local authorities issued assurances that stray animals would be sent to shelters, but continued being plagued by reports that the exterminations were still going on. Officials denied those accounts, though two years after the Olympics ended, local Russians said dogs continued being killed.
In 2010, 35,000 stray dogs were reported in Moscow alone—nearly 84 dogs per square mile, the Financial Times reported at the time.
In the past, countries hosting global events in their cities faced stern scrutiny for similar practices. Before the 2004 Summer Olympics in Athens, there were plans to poison thousands of stray dogs, while the Chinese government allegedly sent hundreds of thousands of cats and dogs to "death camps" ahead of the 2008 Olympics in Beijing.
The 2018 World Cup finals will take place in 12 venues across 11 cities, including Sochi.