Stray Found With Massive Growth on Head Looks Like Entirely New Dog After Transformation
A stray dog found wandering near some train tracks in Jefferson Parish, Louisiana, was brought to Jefferson Protection and Animal Welfare Services. She had a mass on her head and a fractured tibia but went through a major transformation after she had surgery.
According to a Facebook post published on the Jefferson Protection and Animal Welfare Services page, the stray dog, named Presley, was taken to Louisiana State University for additional diagnostics, and she had surgery the following day.
"We can confirm that the growth on her head was not cancer and she should recover beautifully," officials with the shelter stated in the post. "Her biggest obstacle right now is recovering from the pins placed in both back legs. After that she will need some physical therapy."
Although Presley's head surgery was a success, she will also need to have surgery to remove the neck and head of the femur and recover from that procedure.
"Presley has a long road of healing ahead of her, but she has shown us all that she has the spirit of a fighter," the post read.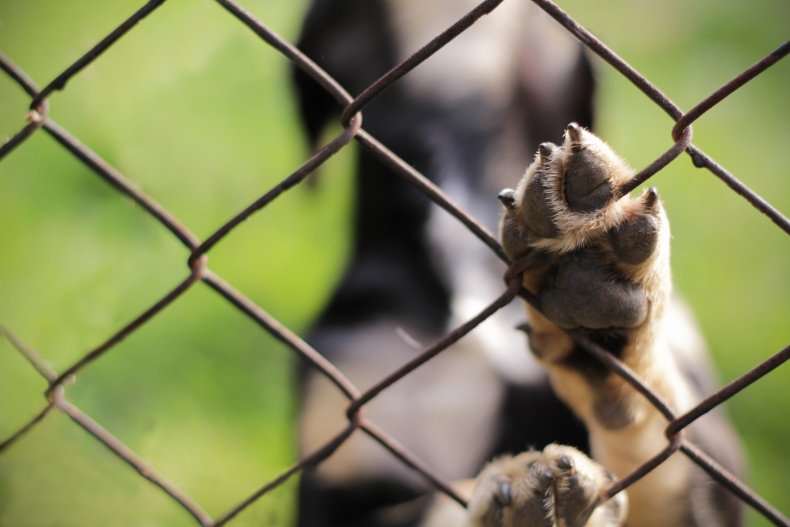 Michelle Brignac, the executive director of the shelter, told Newsweek Presley was brought in by local residents when they noticed her by the train tracks, not moving. Staff saw that she was breathing and she moved a bit, which led to an appointment with the organization's veterinarian.
Brignac said there were scans done and bloodwork taken, but the veterinarian was unable to determine what exactly they were dealing with.
Through it all, however, Brignac said Presley had a sweet and playful personality. After some calls, and with the help of The Drew Pet Foundation, a non-profit organization, Presley was on her way to Louisiana State University for additional diagnostics and her eventual surgery.
While the mass on Presley's head was not cancer, Brignac told Newsweek that it was the result of blunt force trauma. However, she said there were no cracks in the dog's skull or any brain damage.
"We're trying to figure out where Presley came from and what happened to her," Brignac said, noting that the dog was not microchipped. "It's looking like she's been abused. We're trying to piece things together."
As she awaits her future surgeries, Brignac said Presley is being fostered by the veterinarians who work for Louisiana State University. And, she has not lost her loving demeanor.
"She is who she is," Brignac said. "She is the most playful little dog. I don't know how she is the way she is with what she's been through."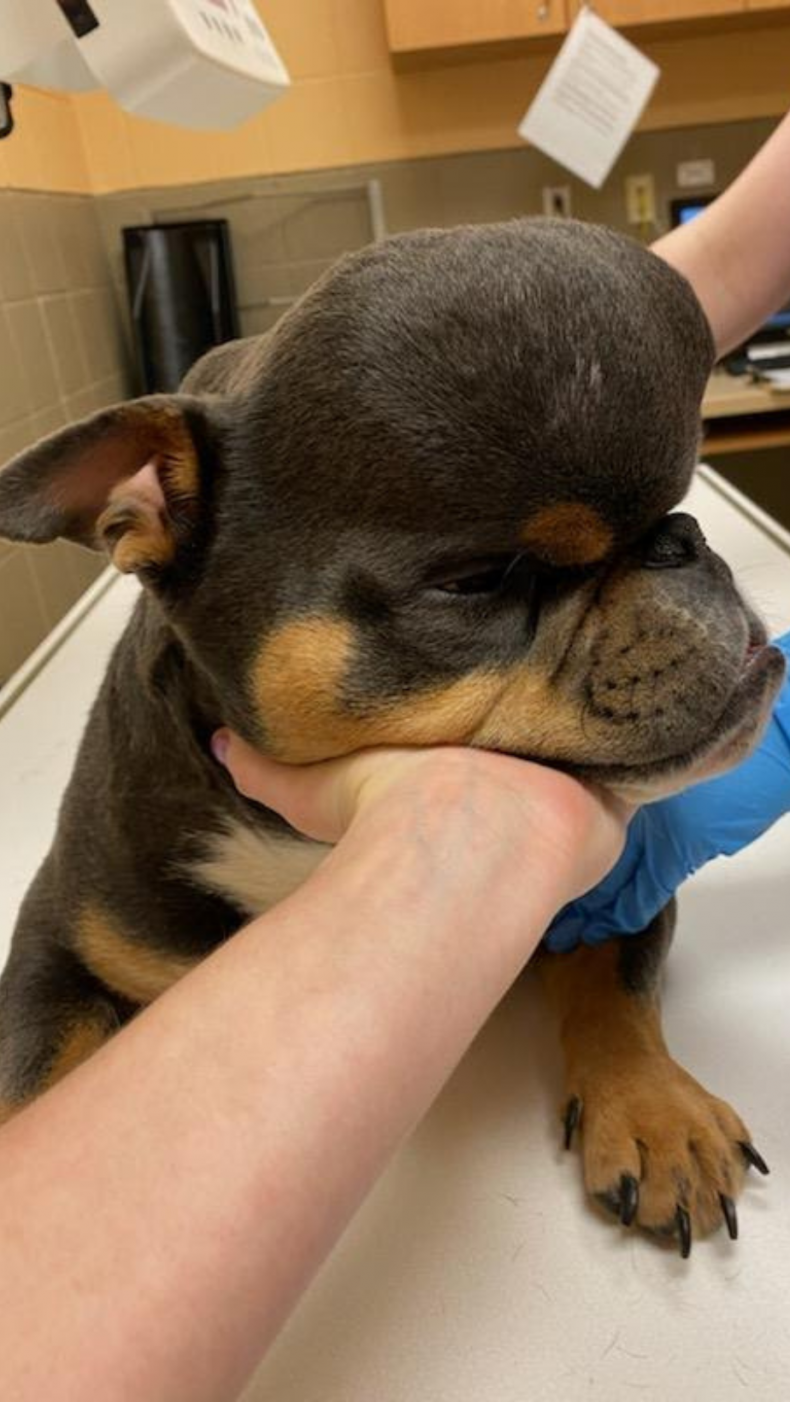 Many people shared their happiness that Presley was on the mend under the Facebook post.
"Wow fantastic news hope she makes a speedy recovery," Emma Edwards wrote.
Christine Coley commented that Presley will be able to find a forever home.
"Oh she's a [sweetheart] and a fighter!" Sheila Ahr posted. "You are in good hands. I hope you have a smooth recovery."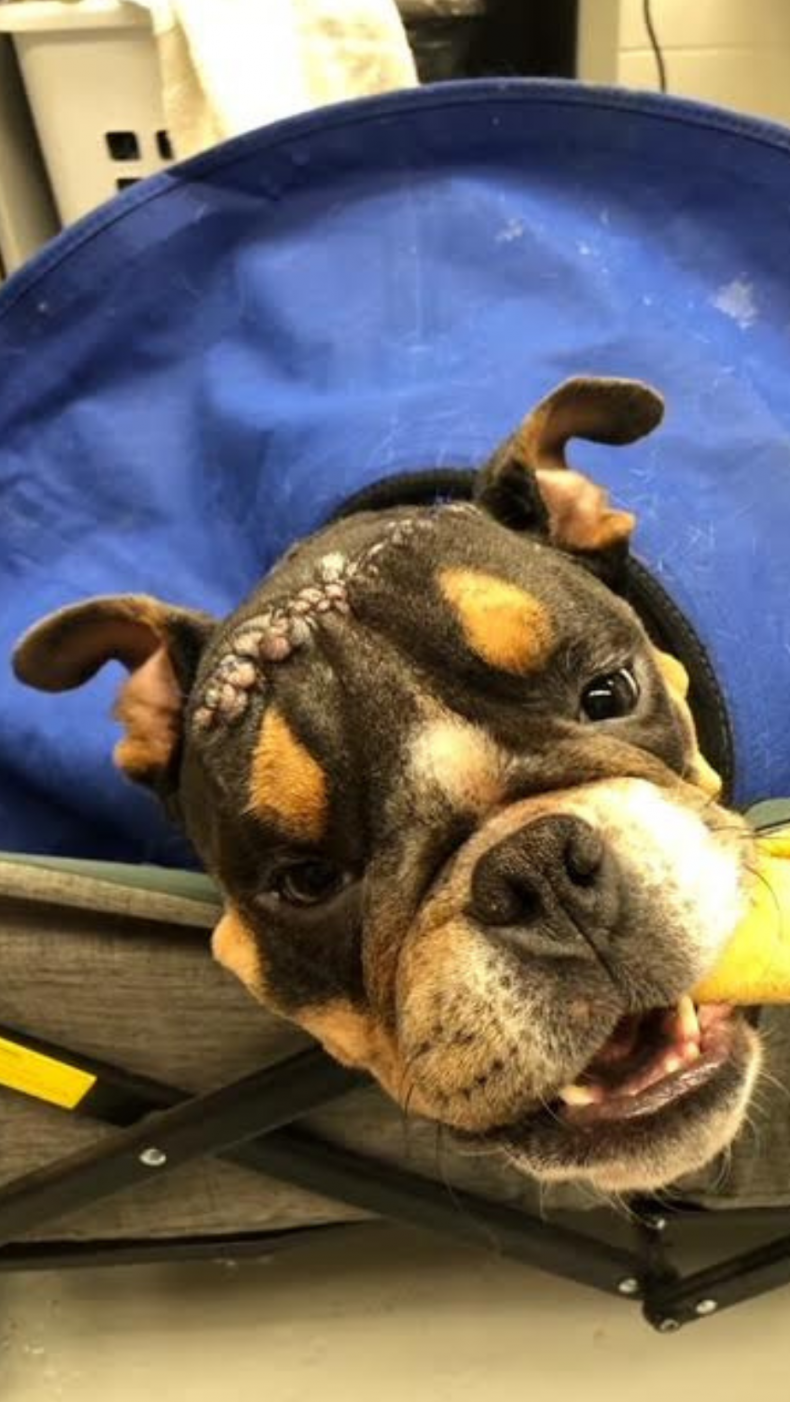 As Presley embarks on her healing journey, Newsweek previously reported on a viral TikTok showing a dog with one eye, dubbed "One-Eyed Ann," reacting to the news that she was adopted.
The video, viewed more than 1 million times, showed dog adoption coordinator Joe Kay carrying an orange laminated card with the words "Adopted please hold" written on it.
Ann, a Cavalier King Charles spaniel, is seen wagging her tail and twirls in a circle as Kay shared the exciting news with her.
Kay told Newsweek that Ann was a puppy mill dog used for breeding. He said breeders that are "done" with the dog will send them away to be euthanized.
"That's where the shelter I work for steps in and takes ownership of the dog," he explained.
Since she was adopted, Kay said Ann "loves" her family.
Updated 12/21/2021, 5:28 p.m. ET: This story has been updated with comments from Michelle Brignac and pictures of Presley.