Stray Umbrella Impales Woman in Chest in Ocean City, Maryland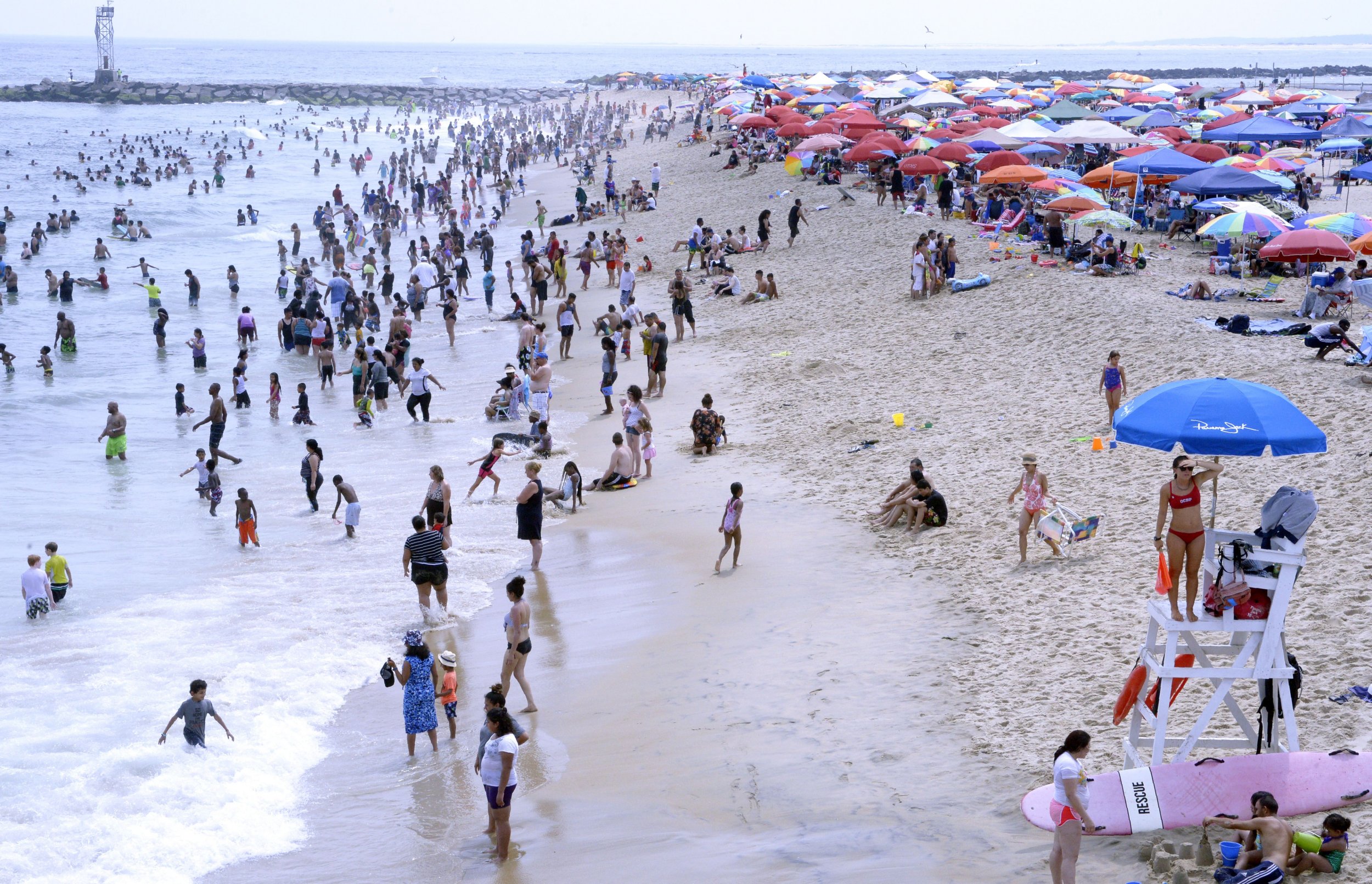 Officials in the shore town of Ocean City, Maryland, said a woman had suffered non-life-threatening injuries after a stray umbrella on the beach impaled her in the chest over the weekend.
Ocean City Beach Patrol Captain Butch Arbin told the Salisbury Daily Times that on Sunday they received a call that an unattended umbrella with a wooden shaft had pierced the skin of a woman on the beach, striking her on the upper-left side of her chest.
The victim—whose name was not publicly released—was reportedly a 46-year-old woman from Pennsylvania. The incident reportedly took place around the 54th Street beach in town.
Ocean City spokeswoman Jessica Waters told the Associated Press that the woman was taken to the local Peninsula Regional Medical Center via helicopter and that her injuries were not life-threatening. Her exact condition was not known however, according to WPVI. Officials said they secured the umbrella to make sure no other beachgoers were injured.
The Maryland beach town is, of course, especially busy and full of people during the summer months. Ocean City's website claims about 8 million annual visitors, the bulk of which come during the summer.
The accident in Maryland is not, somewhat oddly, the only recent case of a person being injured by a stray umbrella at a beach. A woman in New Jersey suffered a similar fate last week. A 67-year-old British tourist in the town of Seaside Heights was impaled by the spoke of an umbrella last Monday. A part of the aluminum umbrella went straight through her right ankle-area because of the sheer force of the wind that day, officials said, via WABC.
The woman was later identified as Margaret Reynolds. Luckily for her, a doctor—Chris Strother—was nearby to help when the accident happened.
"Big beach umbrella blew loose with the wind, flew down, and hit a woman with the end of the spoke, went right through the bottom of her leg," Strother told WPVI . "It went in here and out the other side."
Reynolds was also recovering relatively well after her injuries.
"It was a beautiful day and a gust of wind blew the umbrella," she said in a statement, via WPVI. "It was just an accident."