Up Stream: The Best New Stuff On Demand for the Week of December 18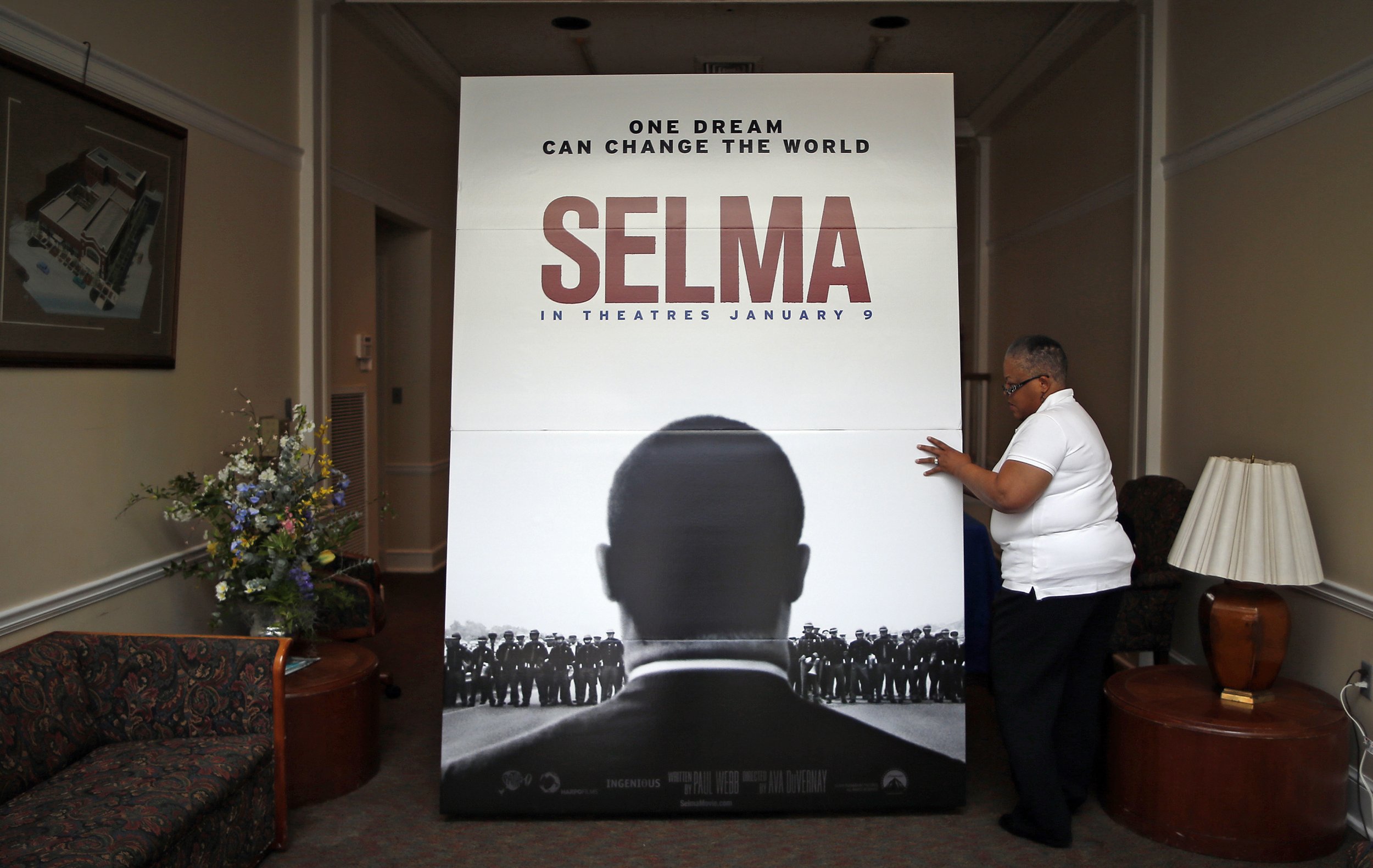 Up Stream is a weekly roundup at Newsweek where, in addition to cataloging all the newest additions to Netflix, Hulu, Amazon Prime, Google Play, HBO Go and beyond, we've hand-picked a few highlights for you to enjoy from the comfort of your own bed, couch or toilet.
The Best
Japanese-born artist Ushio Shinohara's technique involves strapping on giant novelty boxing gloves, dipping them in paint and pummeling a canvas until he's created a vivid, chaotic maelstrom of color and texture. But Ushio's art is but a single component of the complex, delicate documentary Cutie and the Boxer (available to stream on Prime) from Zachary Heinzerling. The "cutie" half of the eponymous couple is Ushio's wife, Noriko, a former secretary who has long since derailed her own burgeoning career in the art world to support her husband. The film places both of these characters under a microscope to learn how they react to each other, quietly observing the interplay of affection and resentment the two share. In quiet moments, the depth of their love reveals itself, and then seconds later, decades of sublimated contempt bubble up. Though the film was skunked at the 2013 Oscars in favor of the crowd-pleasing 20 Feet From Stardom, it's more than deserving of continued adoration from documentary junkies. Observant, unusual and memorable, it's everything a good doc should be.
It was disappointing when critics all had to note how Selma (available to stream on Hulu and Prime), the account of Martin Luther King Jr.'s storied protest marches, had taken on a terrible relevance to national events when it came out this time last year. It is far, far more disappointing that, one year later, we have to note that it's an even more crucially urgent film than it was back when it came out—one year ago. With the words "Black Lives Matter" hot on the country's lips, footage of protests getting disbanded by policemen armed to the teeth and powerful ideologues speaking out against the scourge of racism daily, Selma has (unfortunately) remained extremely apropos. But more than a vital social document, Selma also happens to be an uncommonly affecting work of entertainment. David Oyelowo delivers a monumental turn as the good Dr. King, a performance of measured anger and trembling dignity that we're still salty didn't receive any recognition from Oscar voters. But history will smile kindly on this film, once it's finished proving itself to be a dark prophecy. Who needs Oscars? Cuba Gooding Jr. has an Oscar. Selma has something much more precious: the truth.
"Before Abu Ghraib and Guantánamo, there was Operation Condor." This is how the trailer for Bolivian import Olvidados (available to stream on HBO Go) introduces the shameful chapter of history that provides this searing film with its subject. Starting in 1975 and continuing on through the '80s, a coalition of South American governments took action to quell feared Communist activity in their countries. In state-sanctioned strikes, more than 60,000 suspected sympathizers were murdered. Ronald Reagan helped. Carlos Bolado's film dramatizes these horrifying events without marginalizing their historical importance, sufficiently stylizing the camera work to convey their unspeakable terrors (there are torture scenes aplenty, many of which feature electrodes), but not to the point of distasteful showiness. Olvidados, which means "the forgotten," is a palpably important film, especially in America, where we always seem to need reminding that we are as complicit in the spread of terror as anyone.
For Time Out of Mind (now streaming on Netflix), director Oren Moverman's character study of a mentally ill homeless man, Richard Gere pulled one of those flashy actorly tricks that hook valuable attention for small-scale indies. Moverman got the A-list movie star into costume as one of society's lost souls and put him out on the streets, where the people of New York completed the performance by unknowingly ignoring the Pretty Woman star. The moment that this famous face blended in with the masses of the urban hungry, he was instantly invisible to New Yorkers, amply proving the stigma attached to homelessness that's made so many people unwilling to address this serious problem. Moverman has never shied away from the more difficult corners of adult society, having already tackled corruption in the LAPD with Rampart and the brutal sadness of military casualty notification in The Messenger. More than simply completing Moverman's Stone-Cold Bummer trilogy, Time Out of Mind gives the eminently capable Gere some real meat to bite into as a thespian, and leaves an affecting impression of a troubled man still worth caring about. Which, clearly, is more than most people can spare him.
The street-level documentary Fresh Dressed (available to stream on Netflix) homes in on the literally and figuratively colorful intersection between fashion and hip-hop, amassing a murderer's row of fashion-forward rappers, including Kanye West, A$AP Rocky and Pharrell Williams, to muse on what clothes really mean to them. It's a fascinating sociological study, offering keen insights on the mentality of poverty and the hustle while providing amusing anecdotes from the larger-than-life early days of hip-hop. (The iconic Kid 'n Play haircuts are discussed with surprising sharpness.) When a dude's willing to pawn his sofa and blow all his rent money just to cop a new pair of sneakers, there must be something deeper going on beneath the surface.
The Rest
Awaken (Netflix)
The Contract (Prime)
Craig Ferguson: Just Being Honest (Netflix)
The Inhabitants (Prime)
Jackie and Ryan (Netflix)
Kano (Netflix)
The Longest Ride (HBO Go)
Make Believe (Netflix)
The Mirror (Prime)
Nowhere Girl (Prime)
The Propaganda Game (Netflix)
Rob the Mob (Netflix)
Slow Learners (Netflix)
Theresa Is a Mother (Netflix)
Unbranded (Netflix)
Wish I Was Here (HBO Go)