The gaming industry stepped it up a gear during the pandemic, with many people investing time in learning how to play new games, streaming on sites such as Twitch and YouTube.
Figures from April showed approximately 9.36 million were actively on Twitch and YouTube has in excess of 40 million gaming channels.
With many people edging towards playing more video games, we thought we would share some valuable tips on how to become a gaming streamer in 2021.
Expert gamer Stephanie Fulwiler also known as StephOfAnime, has over 23,000 followers on Twitch and 18,000 on YouTube. She also engages with fans on Twitter.
Here she breaks down six essential tips on how to start your streaming journey today.
1. Set a Goal
To start successfully streaming you need to first think of what your goal is. If you play competitive games then Steph suggests "you want your stream to be a lot more focused on the gameplay rather than you as a person playing the game." So it's not so much personality-focused, but how strategic your gameplay is.
If you are a personality streamer you need to pick a game that will make your personality "shine." You need to be "funny, entertaining and relatable," so be animated and make sure you engage your audience by interacting with them.
As more of a community-focused streamer Steph says her aim is "to bring as many people together as possible and create an environment you can play games with people all across the world."
Whatever your goal is make sure you have it set in stone and analyse whether you are staying true to yourself.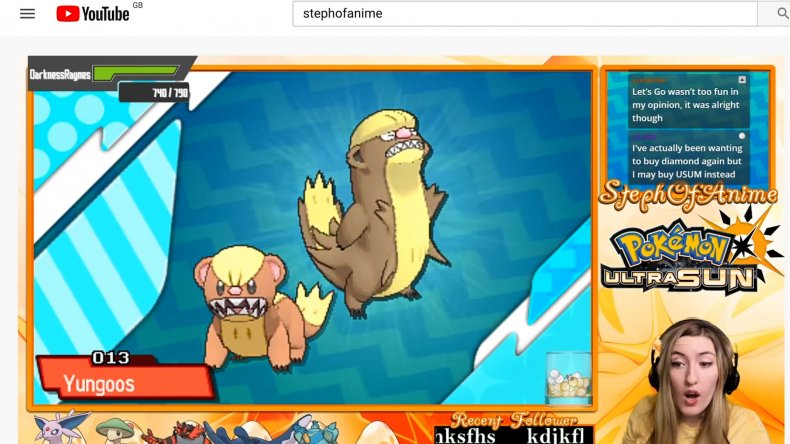 2. Find Your Niche
"There are going to be hundreds, or sometimes even thousands of streamers playing the same game as you what makes you stand out in the crowd?" Steph says. "If you want to build your own community and get started you're gonna have to think about what is it that makes you unique and maybe do something a little bit different.
"Do your research and most importantly be authentic to yourself." Finding a gap in the market means you won't be competing for the same space and followers as another streamer.
3. Equipment
Steph suggests: "You don't need to necessarily spend hundreds or thousands of dollars on really expensive equipment." Over time she has upgraded her setup.
When she began streaming she used Open Broadcaster Software (OBS), which can stream to Twitch or YouTube, along with a webcam and a microphone.
"Not every streamer needs a webcam to be successful but you definitely need a nice-sounding microphone," says Steph, as good audio quality is key to people wanting to "listen to what you have to say."
For console games Steph suggests the best thing to do is get a capture card because you will need to connect your console to your computer to be able to stream.
"There are some ways you can stream directly from a console if you are interested, but you're not going to have as much creative control."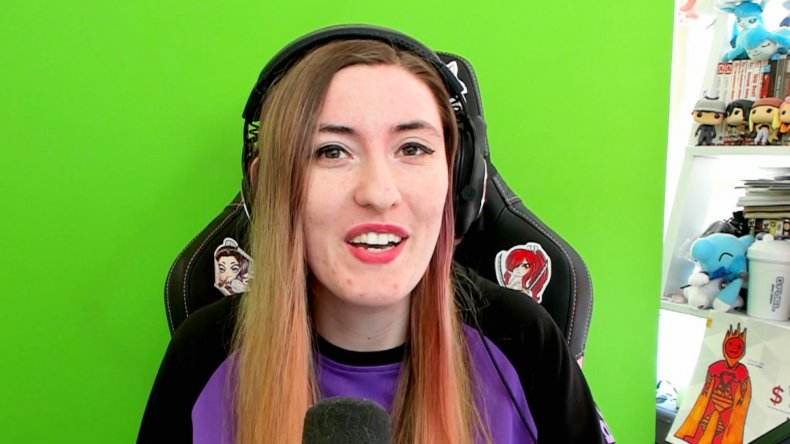 4. Consistency
"When you think about your favourite television series it's always at the same time each week. Well, when it comes to your stream you want your community and your viewers to know when to expect you."
Steph suggests it is important to stick to a schedule and keep your streams at the same time so that it becomes a part of people's routines and they know when to expect you.
5. Off-Stream Work
"Prepare to do a lot of off-stream work. I think one of the biggest misconceptions when it comes to streaming is you just hit the go live button, you play the video game and boom! That's it, that's the job!"
It's much more than that. As a pro gamer Steph, says that if you spend about 20 hours streaming a week you will most likely spend that and "double, creating graphics, planning events, managing my community on other platforms, managing my social media account."
Steph emphasises that streaming takes a lot more effort and behind-the-scenes work that most viewers don't get to see. So be prepared to go the extra mile.
6. Culture
Learning the streaming space and culture around it is essential, lest you show no understanding of what's going on and look like a lost sheep.
"Streaming on Twitch versus streaming on YouTube, while you use the same equipment to do it, the cultures are very different. On Twitch there are certain emotes that people love to use in certain situations, so knowing which emotes are used in what situation and why people will speak in certain ways will all help you kind of bring your own community together and feel more connected to the Twitch or YouTube community as a whole."
Steph adds that not knowing what is going on can make you seem really disconnected so it's important to know the lingo so that you can fit in well.
Overall, use your social media to increase engagement and remember to have fun!
Go to StephOfAnime's pages to see just how she does it.
Twitch URL: https://www.twitch.tv/stephofanime
YouTube URL: https://www.youtube.com/c/stephofanime
Twitter URL: https://twitter.com/StephOfAnime