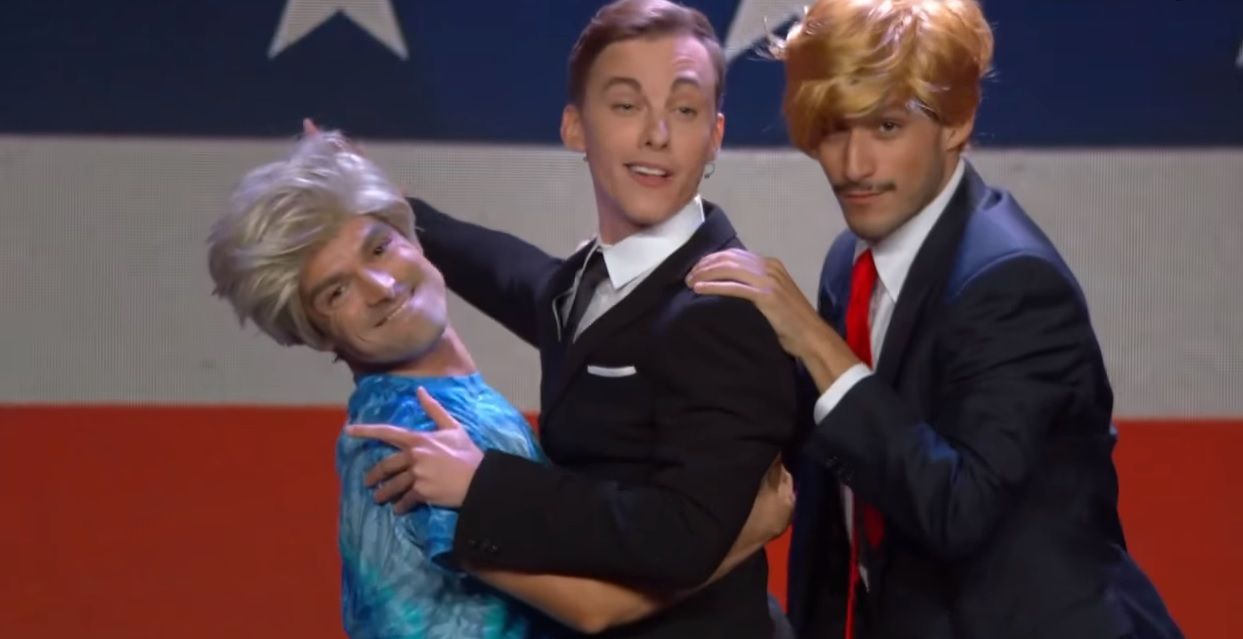 The 2017 Streamys were live-streamed (what else?) Tuesday via Twitter. The evening's host, 25-year-old YouTube-famous musician Jon Cozart, seemed to shock the live audience of internet celebrities by doling out nonstop insults. Cozart's uncensored monologues, full of expletives that wouldn't have been allowed on network television, called the Streamys a "shitshow" and mocked all of the presenters and award recipients as millionaire nobodies. Cozart's vicious takedown of the event reached a crescendo when, after an hour of insulting YouTube star Jake Paul repeatedly, Cozart delivered a full musical number comparing Paul to President Donald Trump.
A little background: Jake Paul, a 20-year-old internet celebrity from Cleveland, rose to infamy on the now-defunct video app Vine, along with his older brother, Logan Paul. In the last year, Jake has amassed 5 million followers on YouTube, where he posts music videos and vlogs featuring his all-Caucasian entourage, who all live with him Real World–style in a West Hollywood mansion. The community featured at the Streamys, comprising vloggers and hopeful musicians and actors like Paul, turned on him recently, after several allegations of misconduct, racism and the mistreatment of his ex-girlfriend, another YouTube celebrity, named Alissa Violet.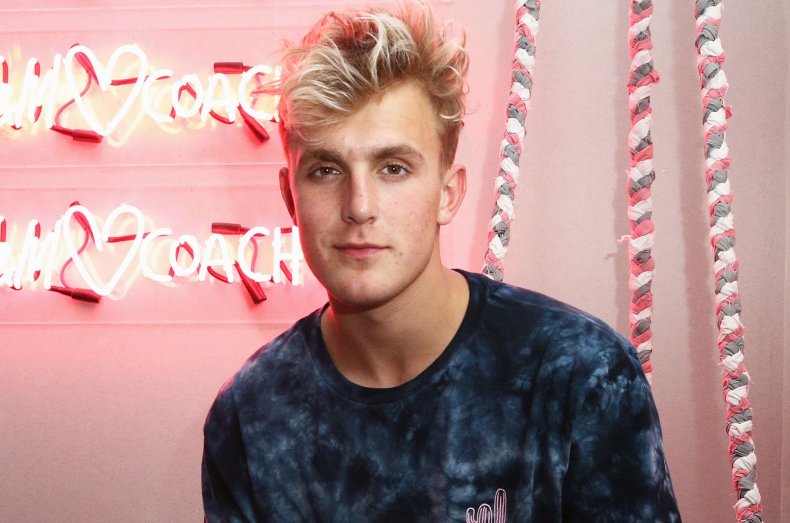 To a shocked audience, many of whom know Paul personally, Cozart opened his musical number by describing the president as "a bit of a mess." He went on, saying, "He represents America's darkest impulses for material wealth and possesses a malignant childishness and ignorance, and privilege. Plus, his hair is really ugly." Cozart continued on, adding that the president would burn America down if he believed there was something to gain from the destruction before revealing that the song was meant to satirize both Trump and Paul. Two dancers, one dressed in Trump's ill-fitting suit and a comb-over wig, and another in khaki shorts meant to represent Paul, joined Cozart onstage.
"If everybody acts like this," Cozart sang, describing both Trump and Paul's selfishness and near-gleeful manipulation of those around them, "we'll bring on the apocalypse." Digital flames covered the stage's screens as Cozart and his dancers began "dabbing" hysterically and pretending to take selfies. When the number ended, it was met with the largest applause break of the show. Cozart then apologized to Trump, suggesting that comparing anyone to Paul was a grave insult.
Neither Paul nor Trump responded to the Streamys via Twitter, and Paul lost the award he was nominated for—creator of the year—to Ethan and Grayson Dolan, twin brothers from New Jersey who became famous on Vine and are currently signed to AwesomenessTV, an affiliate of YouTube.