Street Art: Someone Is Painting Purple Tacos All Over This Texas City And No One Knows Why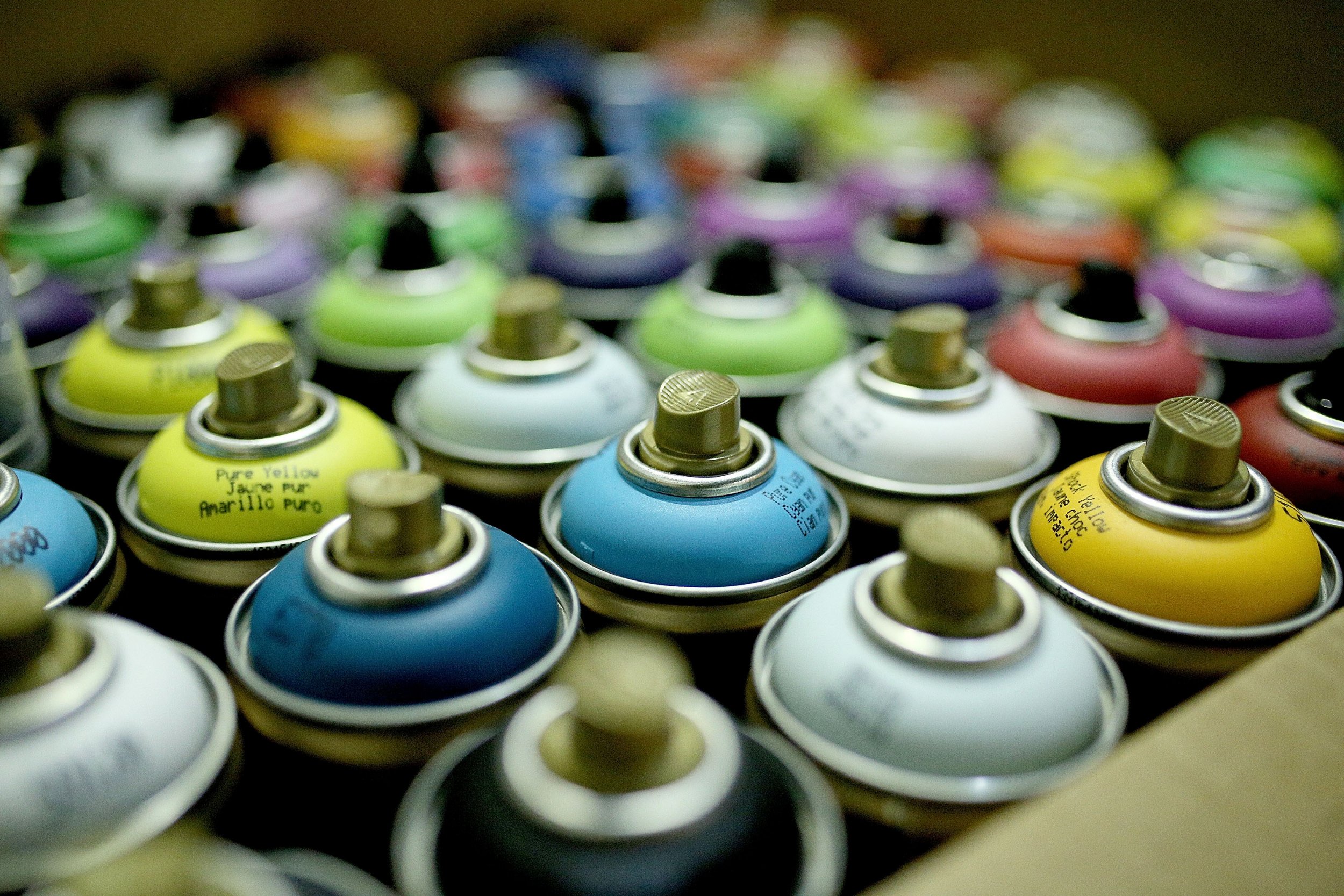 Does Texas have its own purple taco painting Banksy? An unknown graffiti artist is spray painting purple tacos across East Dallas, leaving many residents puzzled.
Giant, purple tacos have been spotted on an under-construction house, a store and several large debris containers on Gaston Avenue in East Dallas.
Related: Trump Wall Love Inspires Mocking Graffiti On Israel's Bethlehem Barrier
The anonymous artist began displaying the symbol in December 2017, and now residents of the Texas town want answers as to who is painting these tacos and why. "That's weird. I've never seen something like that, that's everywhere," an East Dallas resident told local TV station CBS DFW.
"You get sad because you know, it costs money to repair everything. Repaint and all that kind of stuff," he added.
Aside from tagging homes, the street artist has painted the emblem—a hard shell taco with rising aromatic heat waves—on a "for lease" sign, fences and even over other graffiti tagged on the side of a building. Specifically, the giant taco was painted over a carrot labeled "veggy," according to a report from Lakewood Advocate. CBS journalist Jeff Paul tweeted one of the purple tacos that had been tagged on the side of an under-construction home.
Some residents questioned whether the taco had a deeper message. "I don't know if it's for the Hispanic people. I don't know. We don't know," one person said.
But does Dallas have its own Banksy, the famously anonymous U.K. street artist whose political renderings of social situations have earned him international recognition as a political artist? Named one of the world's most influential people in 2010, Banksy has since made statements on murals around the globe, including an installation that showed late Apple CEO Steve Jobs as a refugee at the height of the Syrian refugee crisis.
Though many have tried to reveal Banksy's identity by tracking his whereabouts, the artist's name remains a mystery.
Other artists have no qualms about expressing their political stance. Take, for example, right-wing artist Sabo, who is responsible for controversial Hollywood tags and campaigns, including signs such as "Caution, Pedophiles Ahead." Unlike Banksy, Sabo overly shares his "invention behind his art," according to Vice.
The City of Dallas is offering victims of the purple taco graffiti free cleaning for their property, while the Dallas Police Department told local news that it was aware of the situation.