ON THE STREET: CHINA, LINDSEY GRAHAM'S BAILOUT JITTERS, THE CLASS OF 2020...AND LITTLE RICHARD |OPINION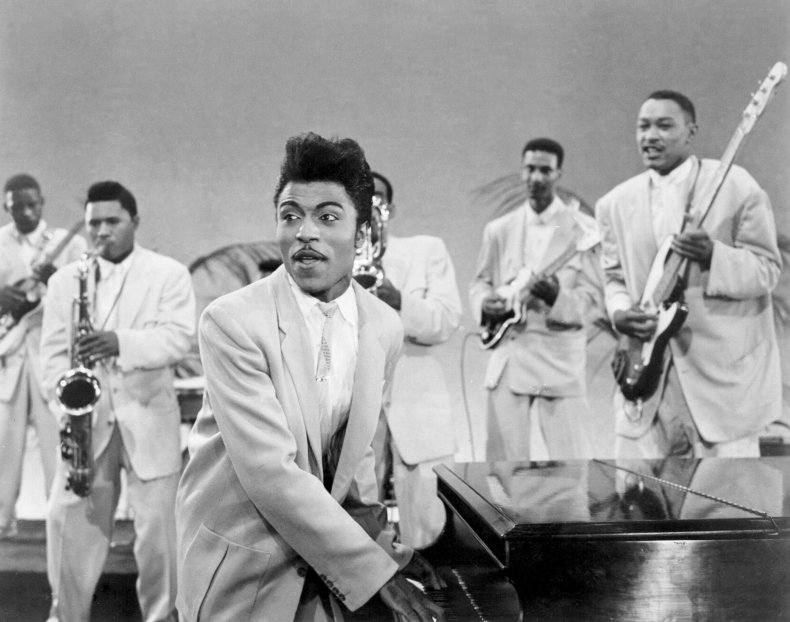 Welcome to On the Street, #7. Same old song and dance this week, I'm afraid. More than three million folks filed for unemployment—that's 34 million or so in the past seven weeks. The April unemployment rate, announced Friday, was a historically horrible 14 percent-plus, though you know it was/is much worse than that. Yet, of course, the S&P 500 stock index soared 1.6 percent on Friday—and 3.5 percent for the week. Why so upbeat? Maybe investors think the unemployment filing curve has flattened. Or maybe because we all can fly to Georgia now and can get haircuts, tattoos and deep tissue massages. Thoughts for the week:
Piling On: This is going to get interesting. President Trump's team has, as everyone knows, cast China as the evil empire for the November election campaign along with the usual suspects like President Obama and the FBI. Then you have potential Republican 2024 presidential candidates weighing in on China, and not in a friendly way, such as Arkansas Sen. Tom Cotton and former UN Ambassador Nikki Haley. But Newsweek's own Bill Powell tells me that the real action may end up behind the scenes as Washington and Fortune 500 companies duke it out over China policy. Now, some businesses have clearly been wary about further investments in China. But the stakes for U.S. firms in China's domestic market are still enormous. McKinsey estimates U.S. companies raked-in $450 billion or so in sales in China in 2017. It's unlikely we are at those annual levels now—given COVID-19 and the food-fight with the U.S. But there's still a lot on the table for American firms. Let's take Walmart. Sen. Cotton's home state-based retailer operates more than 400 stores in China, which produced revenue of about $10.8 billion in the past fiscal year. Other examples: Apple's sales in China were, reckons Statista, $44 billion in the year ended last September. Though sales have declined, GM still sold more than 3 million vehicles in China in 2019. You get the picture. Bottom line: There will be a lot of saber rattling from Congress and the White House on cable tv, but the real action might be on K Street.
Let Them Eat Cake Or Something Like That: It was inevitable, I suppose. But some conservative groups and senators like "Over Our Dead Bodies" Lindsey Graham—and White House advisor Stephen Moore, who the president tried to foist upon the Federal Reserve Board—are already getting their backs up about bailout budget deficits, reports the Washington Post. (We're still waiting for those tax cuts to pay for themselves.) Maybe it is no coincidence that Graham & Co. are hyperventilating just as a new round of aid would be aimed at people who don't work at think tanks or private equity firms. Congressional Democrats are putting together a pandemic package that includes billions for states and municipalities plus money for things like housing, food stamps and rent/mortgage relief. (Good grief!) Stay tuned: lots of handwringing to come about the legacy we're going to leave for our great, great grandchildren.
Good Reads: If you're really interested, in the economic impact of COVID-19, here a couple of Newsweek features you shouldn't miss. The first is The Class of 2020 by Newsweek contributor Kristen Bahler. If you thought that college graduating classes during the great recession a decade ago had a hard time catching up—and they did—wait until you read about the current seniors class. Will they ever recover? Well, have a look at Sam Hill's latest in Newsweek—Why the U.S. Economy May Never Be the Same Again— and you'll have doubts. The verdict: The economy won't be back to the pre-pandemic baseline until mid-2021 or later. Bart van Ark, global chief economist at the Conference Board told Sam: "Of course we'll get a recovery. If one store opens, that will be a recovery." But, he added, "that doesn't mean that we'll be anywhere close to where we were."
Loose Change: Here are a couple of COVID-19 stories right out of Superman's Bizarro World. First, Frontier Airlines recently tried to impose a $39 social distancing fee. For that you were supposed to get an unoccupied seat next to you. Peanuts not included. Frontier execs, of course, backed off under pressure. Then, there is the Hillstone Restaurant Group, which allegedly told employees it couldn't wear face masks at its Dallas restaurants. A Texas judge subsequently granted a temporary restraining order, allowing an employee who filed suit to return to work— and wear a face mask— reports the Dallas Morning News...Not sure about his stance on face masks, but restaurant owner/author/TV star Tom Colicchio doesn't seem too juiced-up about the economy re-opening: "My concern isn't actually getting open," he told The New Yorker. "My concern is once you are open, how do you last for a year?" Ask the Hillstone geniuses, Tom...Finally, a couple of farewells in the music world: Kraftwerk founder Florian Schneider died recently at 73. I was never a big fan of their innovative electronic-based rock music. But maybe I should have been. Here's a sample...Then there's the great, great Little Richard, who died at 87. He created a thrilling, dangerous sound, the NYT said. Amen to that. Just listen...Thanks much for reading and on to the new week.