On the Street: Drugs, Stocks, Stores and…Kentucky Face Masks | Opinion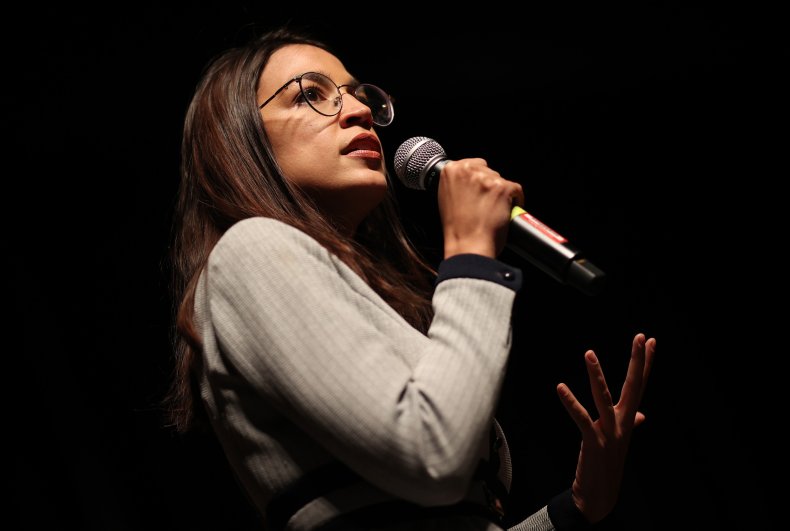 Welcome to On the Street, your weekly roundup of the world of business and economics and sometimes politics. This past week, like all other weeks since this column was launched, has been absolutely nuts in terms of the human toll of COVID-19, the economy (open; not open; maybe open a little) and watching the stock market continue its bull within a bear rally. (The S&P 500 was up a tick above three percent for the week ended Friday.) Meanwhile, we all wait for Congress to provide more money to small business, broke municipalities and the unemployed. (About 22 million folks have filed for benefits over the past four weeks.) It's a mess no matter what Wall Street tells you. That's the latest. Now, here are some stories that caught my eye:
Pharma Fears: There's been a lot of concern, understandably, over medical personal protection gear being held hostage by overseas suppliers. But one of the under-the-radar stories during the COVID-19 pandemic has been the number of pharmaceuticals and pharma ingredients that are produced overseas. Talk about being held hostage.The U.S. Food and Drug Administration (FDA) has estimated that nearly 40 percent of finished drug products and 72 percent of active pharmaceutical ingredients (API) are manufactured outside the United States. Also: Eighteen percent of API manufacturing facilities were located in India and 13 percent in China. (China produces, in those plants, 40 percent of the world's APIs, says the Council on Foreign Relations.) So it is no wonder that the Washington Post reported that hospitals with a high level of COVID-19 patients are "struggling to maintain supplies" of sedatives, antivirals and antibiotics that are made in other countries, which have production problems as a result of the pandemic. None of this should stand in the long run, says Katherine Eban, author of New York Times bestseller Bottle of Lies: The Inside Story of the Generic Drug Boom. Eban says her sources endorse a Marshall Plan of sorts to bring back production to the U.S. "The heart of the matter is we are completely reliant on these overseas companies," she says. Some solutions: Create categories of "essential" drugs like antibiotics and blood pressure meds that must be made in certain quantities in the U.S.—and provide huge tax incentives to close cost gaps between the U.S. and countries like China and India. (A plug: Bottle of Lies is out in paperback this June, but the hard cover works just fine, too.)
Street Fight: Rep. Alexandria Ocasio-Cortez, aka AOC, has a biting sense of humor and she is not afraid to use it. Recently, she sent out a screen shot from the CNBC show Mad Money, hosted by money manager Jim Cramer. It pictures Cramer with the splashy headline "The Dow's Best Week Since 1938." At the bottom of the screen it reads: "Breaking News: More Than 16m Americans Have Lost Jobs in Three Weeks." Quite a contrast and AOC didn't miss a beat: "When late stage capitalism takes a selfie," she tweeted. Cramer, according to CNBC.com, responded: "Maybe it would feel more just if big business was getting crushed along with everyone else...But when big business gets crushed, you get a lot more layoffs." Not that you asked, but I'm sort of on both sides on this one. It's not a great look when Wall Street investors, or their algorithms, seem to rejoice when people are suffering. Then again, the markets often reflect what may or may not happen down the road. Opening up the economy —and the prospects of new jobs as a result — can get investors going. So can Boeing resuming production. And the news of promising antiviral drugs. Would AOC be happier if the market crashed taking Bernie's retirement accounts with it?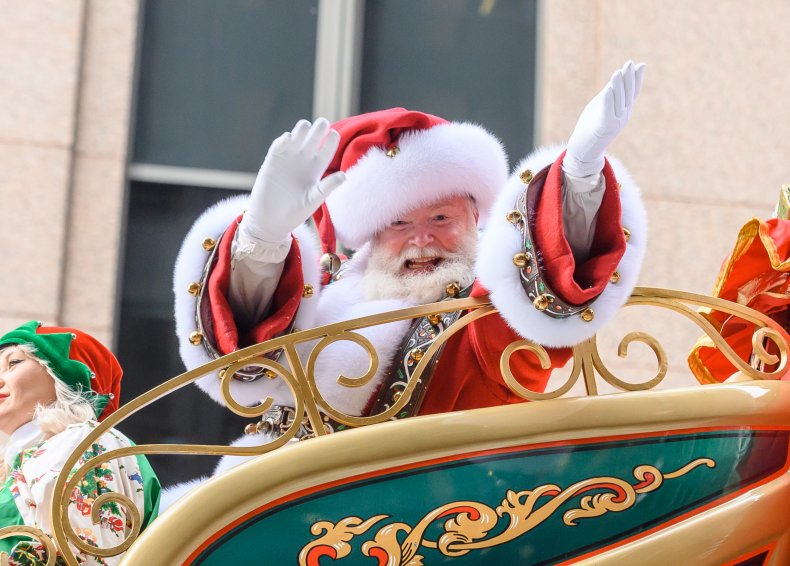 There Will Be Stores: I love speculating about the future, even when I have little to back it up. But I have to admit the "how life will be post-COVID-19" predictions are getting a little tiresome. You know, we'll never commute to work again. And we'll just sit at home watching Netflix, President Trump's daily briefings and ordering Papa John's pizza online. Then there's in-person shopping, which everyone says is doomed. For you investor/shoppers and such, don't despair. It will take some time—and a vaccine—but people will still go back to stores and malls. For one thing, cyber-retail is great but it may not be that great. Some are reportedly struggling with distribution, largely because of the pandemic demand. That wasn't supposed to happen. (I still shop in-person at the supermarket, mask on, and get my groceries and disinfectant wipes a lot sooner than my pals who queue up to shop on PeaPod.) To get to the bottom of this, I got in touch with my pal Murray Forseter, who now writes a business/politics/life blog. Murray, in another life covered retail for a living. (He wrote about Walmart when people actually liked Walmart.) His take: The stores and malls that have great service, ambiance, and unique products will still be in demand. Second tier malls and chains, like JCPenney are doomed—just like they were doomed before the pandemic. Furthermore, do you actually think people will be looking to spend more time with computers and smartphones after all this? Says Murray: "To believe that anyone can predict that in-store retailing will almost vanish, is to believe in Santa Claus." (And, by the way, what will happen to those guys if all the cheesy malls close?)
Loose Change: A must read on the business of oil from the great Bethany McLean in the New York Times. Basically she shows how the fever dream of fracking, intended to deliver us to the promised land of oil-independence, is mired in a sea of debt and miscalculations. It's all you need to know on the subject...Mother of Invention: I had to laugh when the CDC said I had to actually sew my own face mask. So thank goodness for The Mysterious Rack of Louisville, Kentucky. The owner of a custom hat and apparel shop, Olivia Griffin, started making re-washable and fashion-y masks as the pandemic gained steam. (My favorite: the Kentucky Gov. Andy Beshear mask.) Griffin sells them everywhere...Finally, I've been binging on Everybody Loves Raymond during the shelter-in-place thing. Is that bad? See you next week.
Hank Gilman is Newsweek's editorial director. He's also worked at Fortune, The Wall Street Journal and the Boston Globe—and is the author of You Can't Fire Everyone, a management memoir of sorts.