'Street Fighter V' Season 5 Release Time: When You Can Play and What You Need to Know
A new season of Street Fighter V is almost here and it's promised to bring players new characters to try out and new ways to play.
Capcom has already confirmed that players will be able to enjoy Season 5 on Monday, February 22, with the new character Dan, but there's plenty of other surprises in store for fans of the franchise.
Players will want to check out the next patch notes when they are released to see how characters have changed, and also practice with a brand new mechanic called the V-Shift.
If you want to know when Street Fighter V Season 5 begins and everything that comes with it, continue reading below.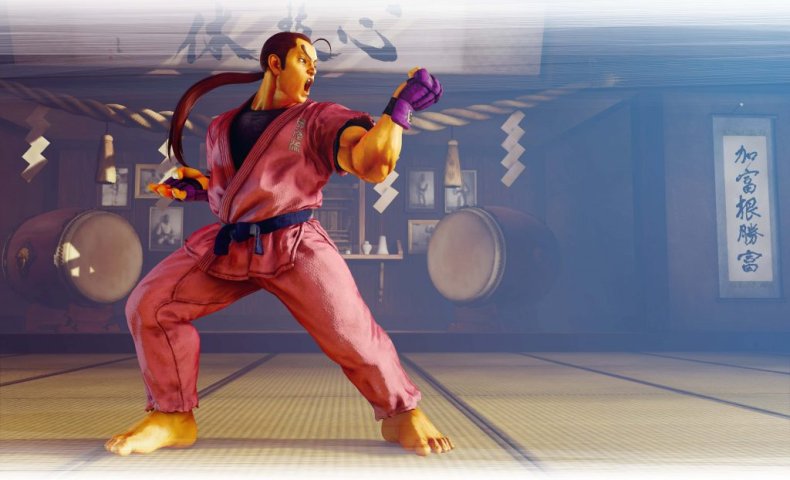 STREET FIGHTER V SEASON 5 RELEASE TIME
The fifth season of Street Fighter V is set to release Monday, February 22, but a specific time hasn't been revealed. However, the official Street Fighter server account revealed that there will be maintenance to the servers starting Sunday, February 21.
The account says that there will be maintenance starting February 21 at 11 p.m. EDT and ending Monday, February 22 at 3 a.m. EDT. It's very likely that Season 5 will begin once the maintenance is up.
STREET FIGHTER V DAN AND OTHER CHARACTERS
A big aspect of Street Fighter V Season 5 are the new fighters being added. Fans will get older character favorites like Dan, Rose and more in this season with Dan leading the charge on the first day.
Purchasing the Season 5 pass will give players the following characters with their release dates:
Dan (Feb 22)
Rose (TBD)
Oro (TBD)
Akira (TBD)
Character Unknown (TBD)
As a special bonus for those who purchase the Season 5 pass, the new character Eleven will be added for free on February 22.
V-SHIFT
Another big change in Street Fighter V is the new defensive mechanic, V-Shift.
The V-Shift is designed to help players get out of tough situations at the cost of one bar of V-Gauge. Unlike the V-Reversal, V-Shift can be executed at any moment in a match and will make you invincible to attacks, throws, and projectiles for a short time.
If you hit the V-Shift successfully, time will be slowed down allowing for players to react to your opponent and punish them. If you perform this move when your opponent isn't attacking, nothing will happen and you'll lose that bar of gauge.
Players can also follow the V-Shift with an attack call V-Shift Break. This will allow your character to perform a forward-moving attack after dodging and knock your opponent down.
Are you excited for the upcoming fifth season of Street Fighter V? Let us know your favorite new character coming to the fighting game in the comments section.