On The Street: President Cuban, The Moocher States, Insider Trading…And the Return of X! |OPINION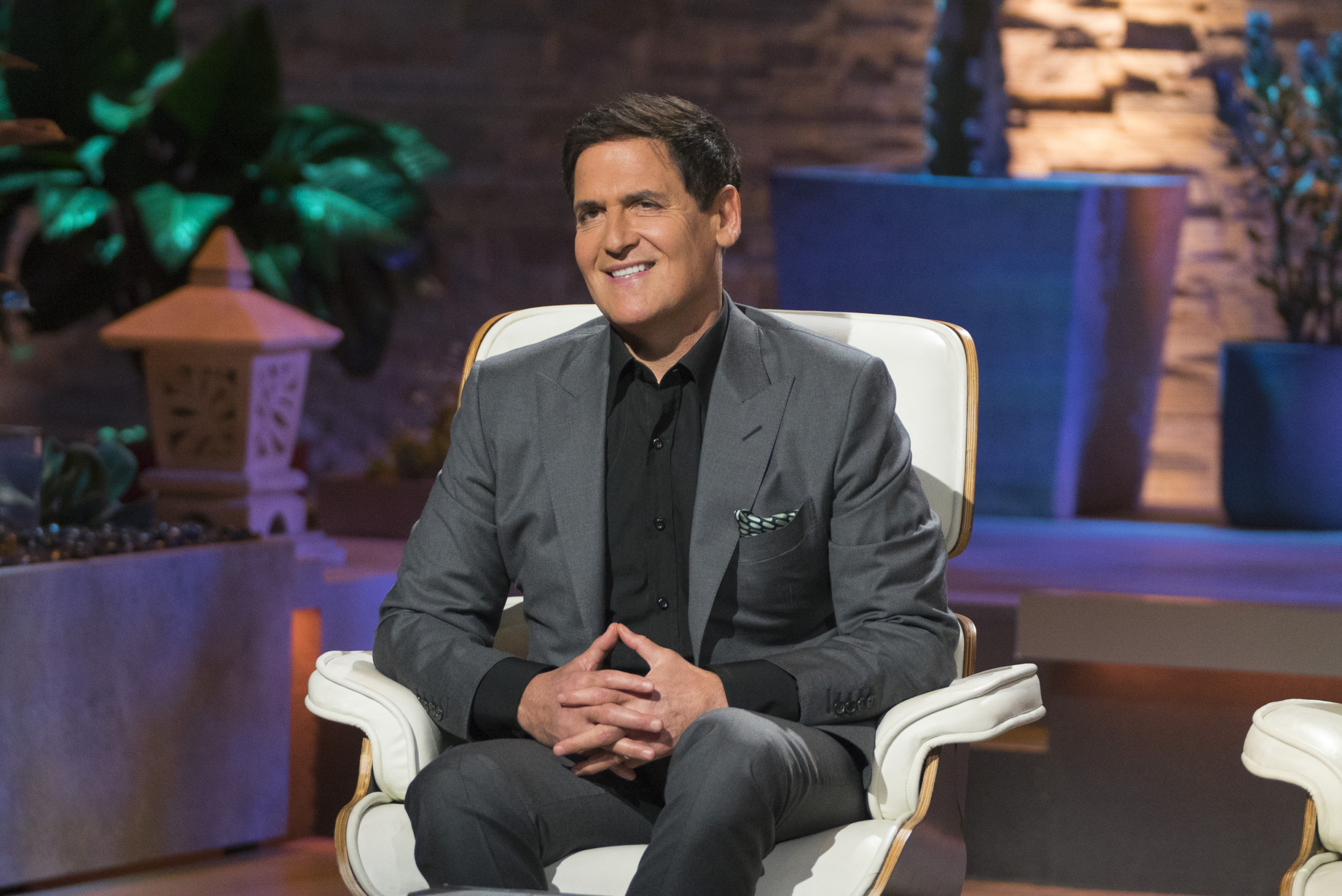 Ok, back for another week. The economy seems to be opening up everywhere—may the force be with us. But the bad news just keeps on coming. Another three million or so folks filed unemployment claims last week—that's more than 36 million over the past two months. Meanwhile, Fed Chairman Jerome Powell delivered a sober speech about the long-term prospects of the economy and called for significantly more bailout money. (There must be an over-under on who is going to go first: Powell or Dr. Fauci.) Oh, by the way, investors kind of got off the Kool-Aid last week—the S&P 500 nosed down by 2.3%. And with that, my thoughts, such as they are:
Welcome to the Upside Down: Apologies to Stranger Things, but the "alternative universe" seems to be alive and well in Washington. In the latest episode of "Blue States are Bad," Senator Rick Scott (R-Fla.) says Congress shouldn't help COVID-struggling areas of the country. Scott's reasoning, I think: The Blues like New York, California, New Jersey and Illinois aren't as well managed as his state. (Except for the sinkholes.) Well, a few things to know about that. Florida, to be sure, is a fine place indeed. It has lots of citrus. And, of course, Tom Brady and Mar-a-Lago. But it's also a "moocher state," a phrase coined by Representative Josh Gottheimer (D-NJ). That is, a state that gets more from the federal government than it sends back in tax revenues. According to a Rockefeller Institute of Government study, Florida is one of the top moochers in the country. (Though it was sadly edged out by Sen. Mitch McConnell's Kentucky.) In the fiscal four-year period through 2018, Florida took $120.9 billion more in federal dollars than it delivered in federal taxes. But Mr. Scott is being a little hypocritical in another way, too. The truth is that the distinguished senator is in no position to accuse anyone, or anything, of "mismanagement." In the 1990s, the Feds launched a seven-year investigation of Scott's hospital company, Columbia/HCA and eventually recovered $1.7 billion for, among other things, Medicare fraud—at the time the largest healthcare swindle ever. Granted, Scott wasn't indicted, ticketed or spanked for the crimes committed under his watch. But Columbia/HCA, which, as it turned out, kept two sets of books to hide the ruse, pled guilty to a bunch of felonies. In 1997 the company directors sent Scott packing—and off to an eventual career in politics, where good management skills are always in demand.
Fed Week: Don't tell anyone, but I'm not a big Fed follower. Makes my remaining hair hurt just to think about what its employees do every day. But I have to admit that the recent news coming out of the Fed system has been actually, gulp, interesting. Especially last week. Center stage was Fed Chair Jerome Powell, who sent this not-so-subtle message to Congress, as quoted in The New York Times: "The recovery may take some time...and the passage of time can turn liquidity problems into solvency problems," he said. "Additional fiscal support could be costly but worth it." So there. Some kinda bright notes, too, via a nice Wall Street Journal roundup a week or so ago. By today's standards anyway. Minneapolis Fed chief Neel Kashkari explained why this mega-slump is not the Great Depression—and isn't going to be. "Because policy makers are going to be aggressive to fight that outcome, he said." The leader of the Richmond Fed, Thomas Barkin, contended that the economy has already taken the biggest hit it is going to take. "I would expect the data to go up from here," he said. Fingers crossed, Fed fans.
President Cuban? Can it be? A real billionaire/reality show star running for President? The pandemic has been a political coming out of sorts for Mark Cuban, owner of the NBA team, the Dallas Mavericks, and the straw-that-stirs-the-drink on TV's Shark Tank. (I know him better as the guy who is always complaining about NBA refs.) He seems to be weighing in on everything, everywhere. A sampler: A former small-government guy, Cuban has embraced the need for massive government relief for the unemployed and small firms during COVID-19. ("Dogma has to go out the window," he told Yahoo Finance.) He's also been in the spotlight for saying his employees should have the same COVID protections as they do in the West Wing. And, recently, he put himself smack in the middle of the re-opening controversy in Dallas when he sent out an army of "secret shoppers" to check businesses—how, to be exact, they follow safety guidelines like wearing face masks and social distancing. The results, he said, weren't good. So, is he really going to run for President? Since last year, he's hinted at a 2020 run as an independent, though it is unclear where that would get any of us. In recent interviews he hasn't ruled out anything. My really, really, uneducated guess: We'll see Mark in the middle of it all in the 2024 race. And, by the way, he's right about the NBA refs.
Loose Change: If you're a fan of insider trading—and who isn't?—it's been an interesting time in Congress. The FBI last week seized Republican Senator Richard Burr's cellphone in connection with February stock trades made after an official COVID-19 briefing. Diane Feinstein (D-Ca.) has also been questioned about transactions during the same time period. Meanwhile, Senator Kelly Loeffler (R-Ga.) and her husband just turned over, to the Justice Department and the SEC, documents related to another COVID-19 alleged stock dump. All of the above deny wrongdoing...Serve It and They Will Come: Special shout-out to my longtime East Hartford pal Nick DiBattista and his wife Michele in Arlington, Texas. They managed to keep their small business—Corky's Brick Oven Pizzeria & Ristorante—alive and well during the pandemic. Crazy-loyal fans, who did not mind curb service, kept showing up. Nick tells me his numbers have actually been close to pre-COVID levels. Thank goodness because, seriously, it's among the best pizza anywhere. I envy Arlington....Revival: Finally, our weekly music thing comes courtesy of Newsweek's David Chiu. He tells me the new album from punk legends X, called Alphabetland, is a terrific comeback for the L.A. band. You be the judge. Sample here...See you next week and don't forget to wear your face mask. Even in Wisconsin.