Street Sellers of Nairobi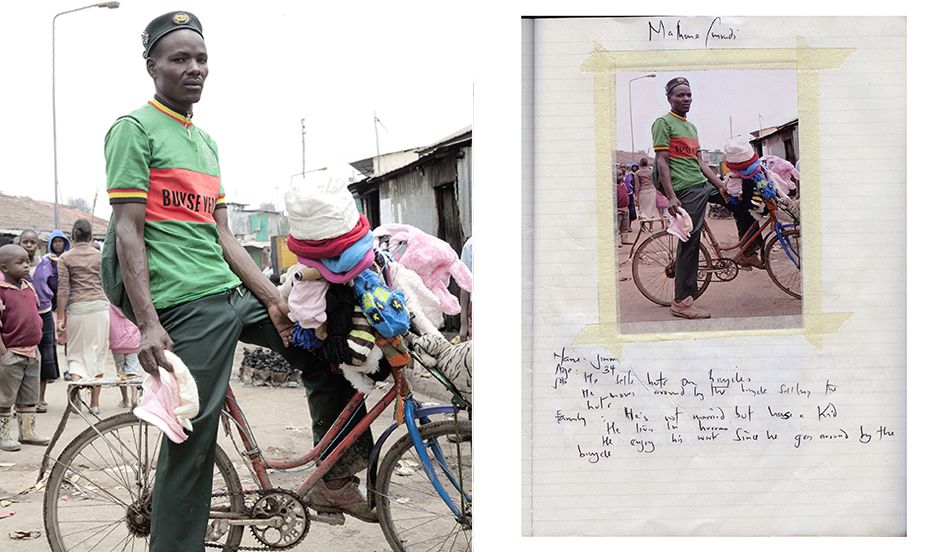 Selling on the street, going from door to door, is one of the most common trades in the African world, in both the rural areas and the slums of the big cities. The slums are not only places of extreme survival: a more careful look at them reveals that they are hubs of self-generated, continuously expanding economies. The seller and his wares are an "indicator" of the consumption, the needs and even the whims of a community.
Those who sell on the streets of Mathare, a collection slums in Nairobi, Kenya, testify to the strength of collective desires that are not always as primitive as might be expected, revealing a consumerist need not unlike that in the rest of the world.
As a way to participate with the subject, each vendor answered the same list of questions regarding items sold, hours worked, money made per day, marital status and number of children, written below their portrait in a journal.
From their testimonies, we learn the many faces of the ground zero of the evolving African economy.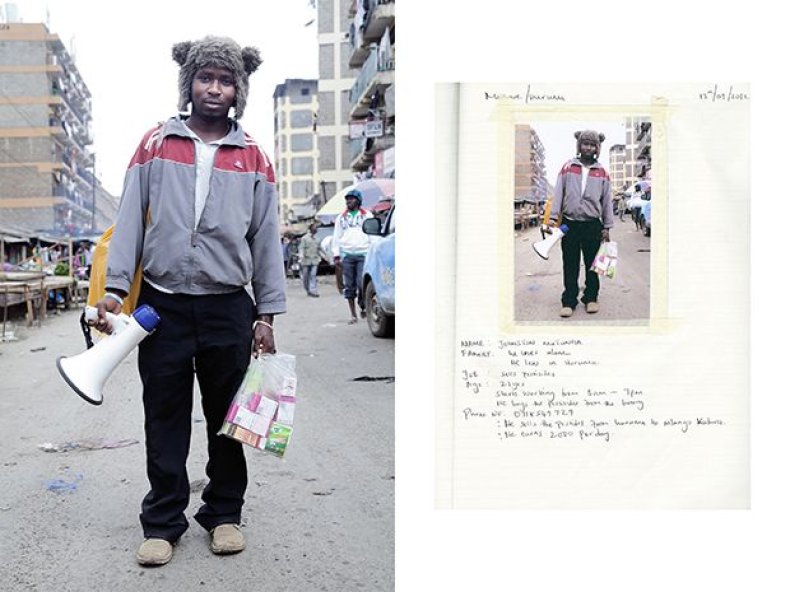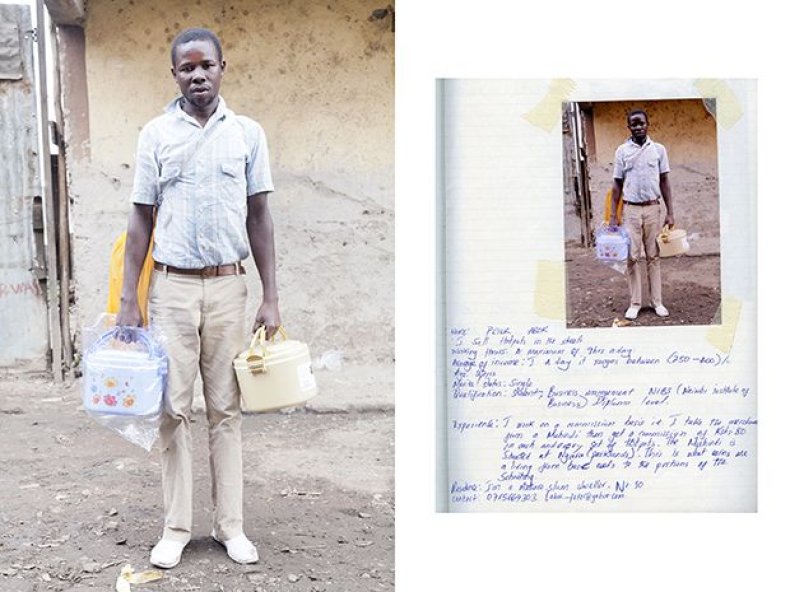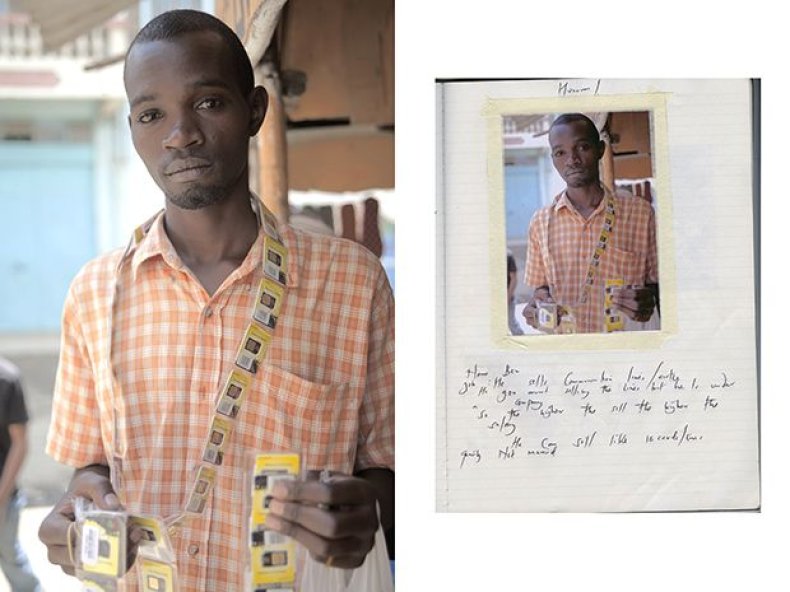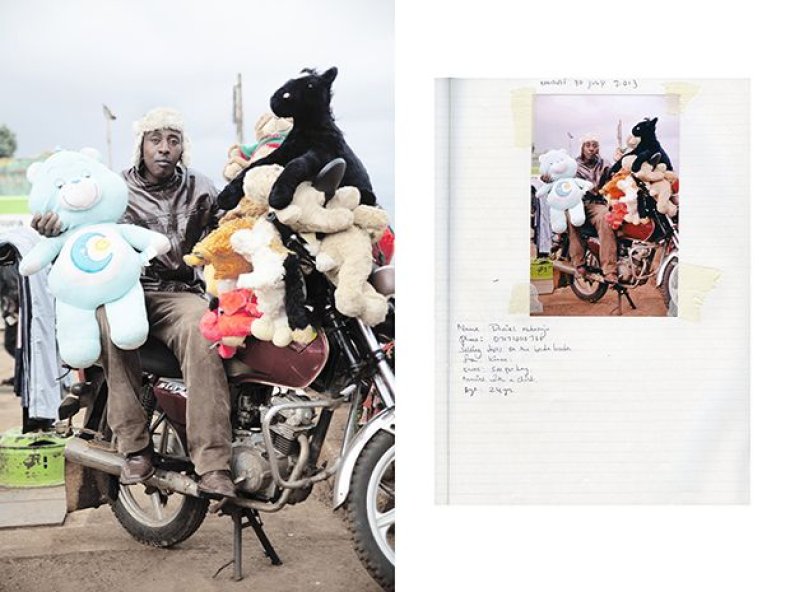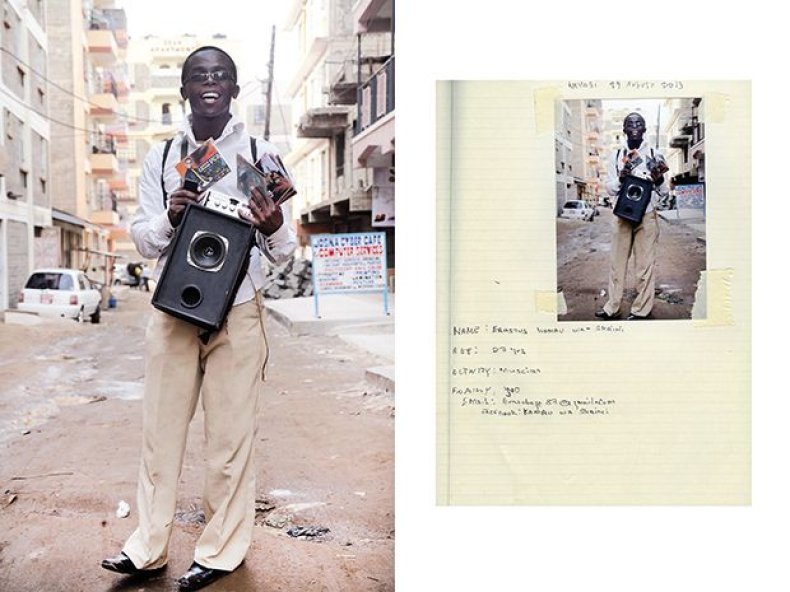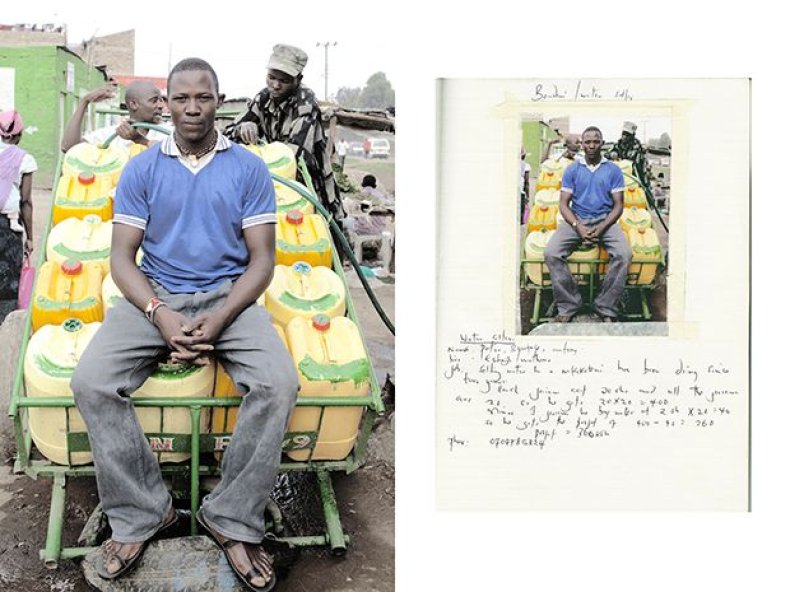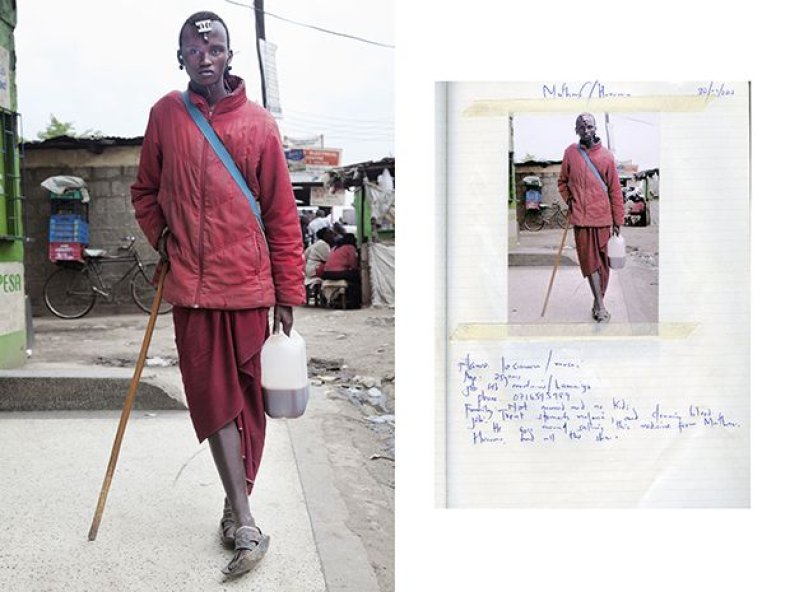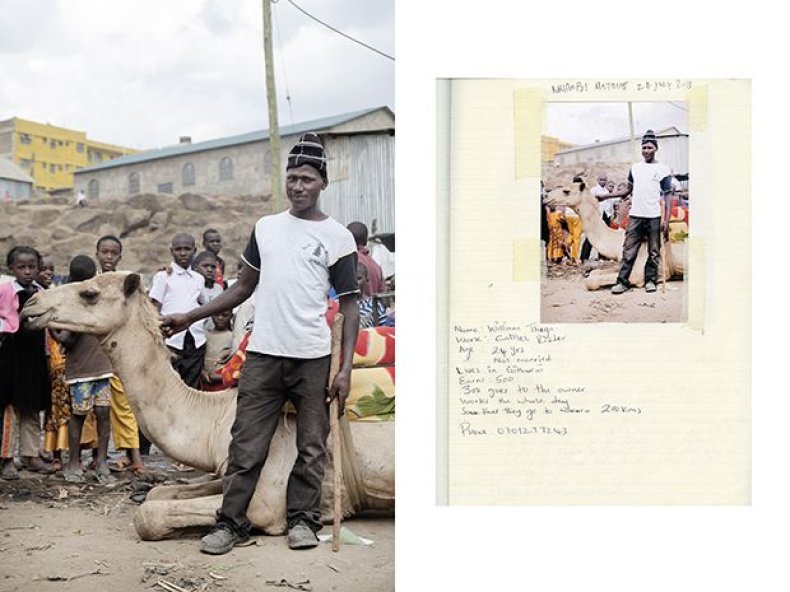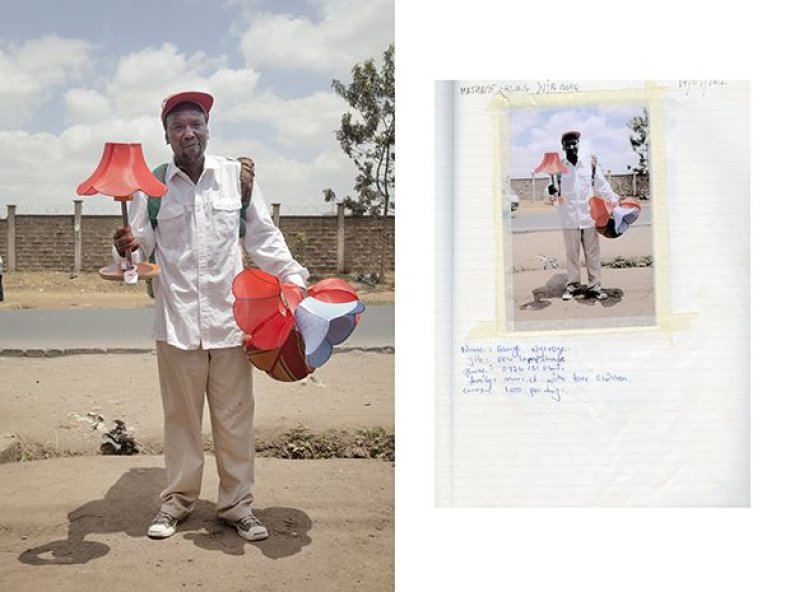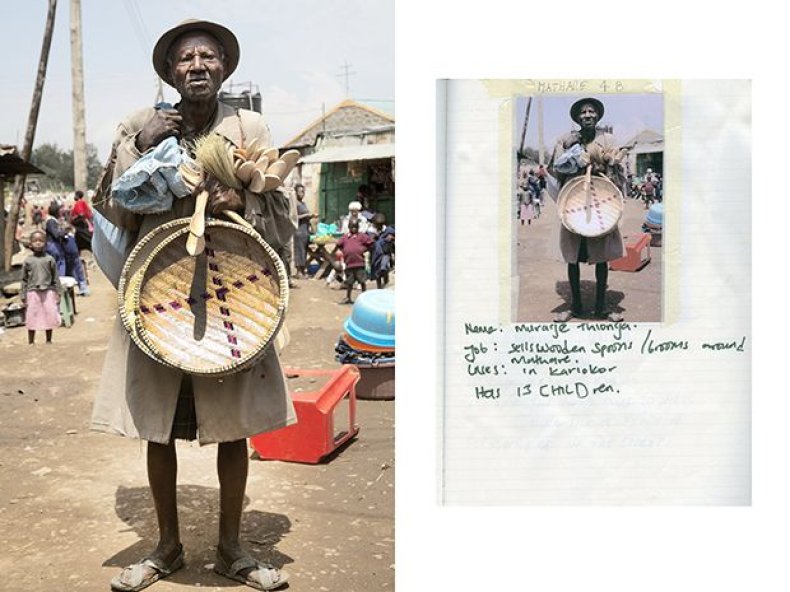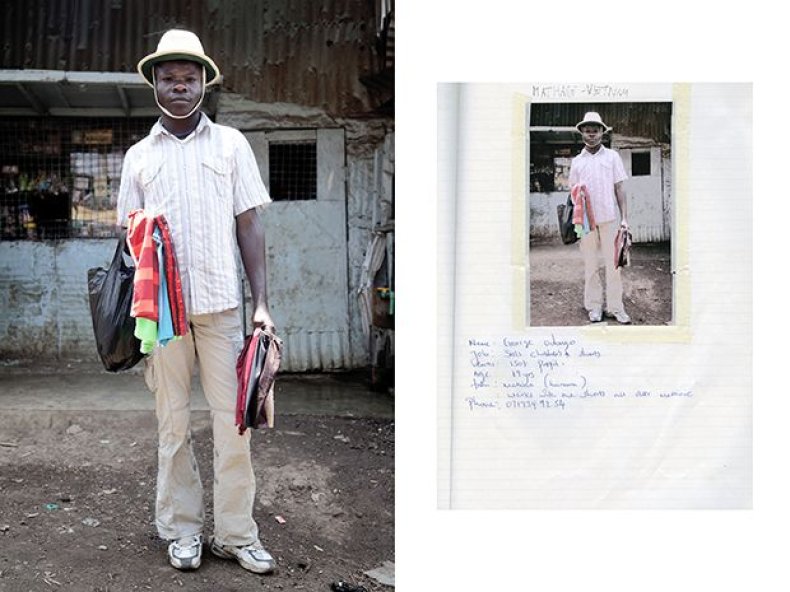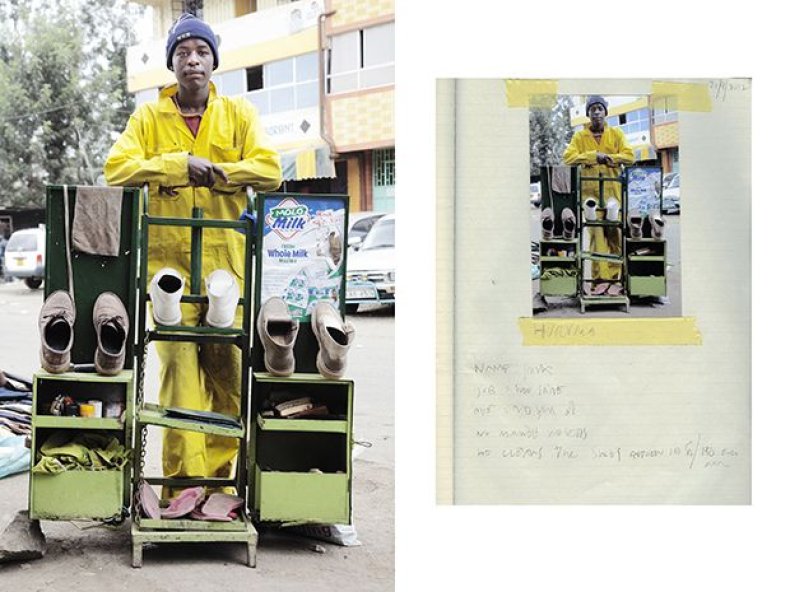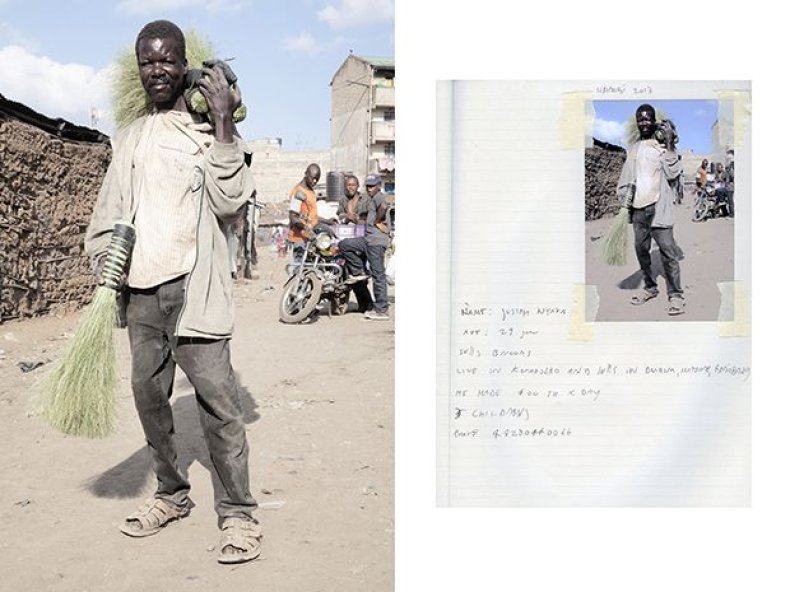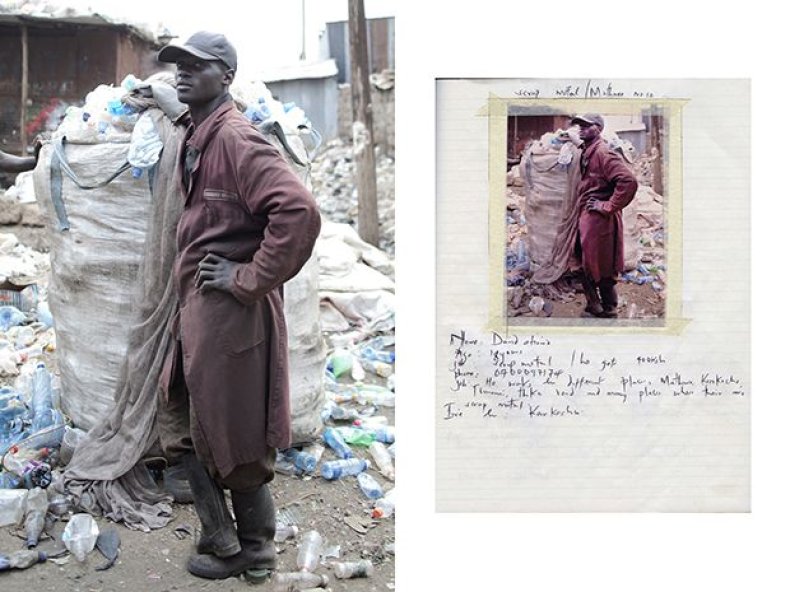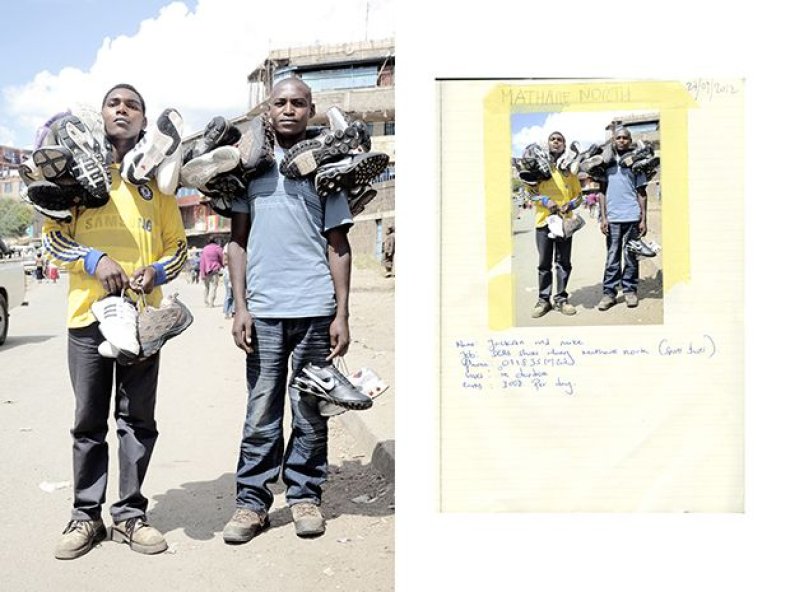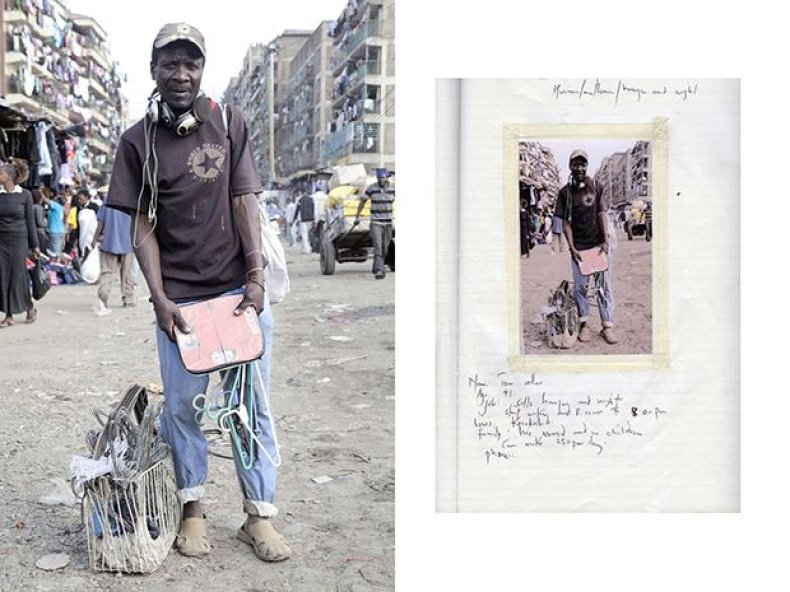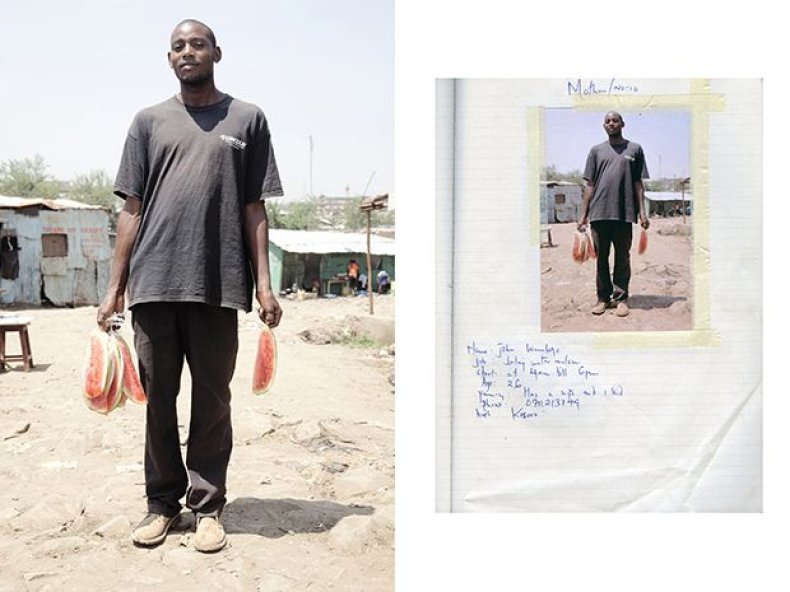 View more work by Filippo Romano on his website.