'The Streets Were My Father': A Story of Hopelessness and Redemption
His story was originally captured on a nationally syndicated radio show I host, Our American Stories. The listener response was so overwhelming, we turned that story—and two stories like it—into a documentary film called The Streets Were My Father.
It's a deep look into the lives of three inner-city men from Chicago who either didn't have fathers or had abusive ones. But it's not a story mired in hopelessness. Indeed, it's a story of redemption and the power of God's love to change lives.
As the month of June rolls into Father's Day—a day many millions of Americans celebrate but many others stumble through—Carlos Colon's story is worth knowing.
"I never knew my dad. My mom was in two abusive relationships, and that took its toll," Colon recalled. He talked about the impact of life without a father. "When you come from a dysfunctional home where you see drug abuse from the different men in our lives and the domestic abuse, I started cutting school when I was 7 years old," he said. "I clung to the streets because it was all I had. The streets were my father."
From there, gang life beckoned. "What attracted us to the gang was that we all had something in common," Colon said. "We were miserable, we had no fathers in our lives, it was like we were a pack of dogs. We hung and clung together."
Joining the gang came with baggage. "When I joined the gang, I inherited the problems and the beefs we had with other gangs," Colon said, laughing. "That's the funny thing about gangs. No one knows why they're truly fighting."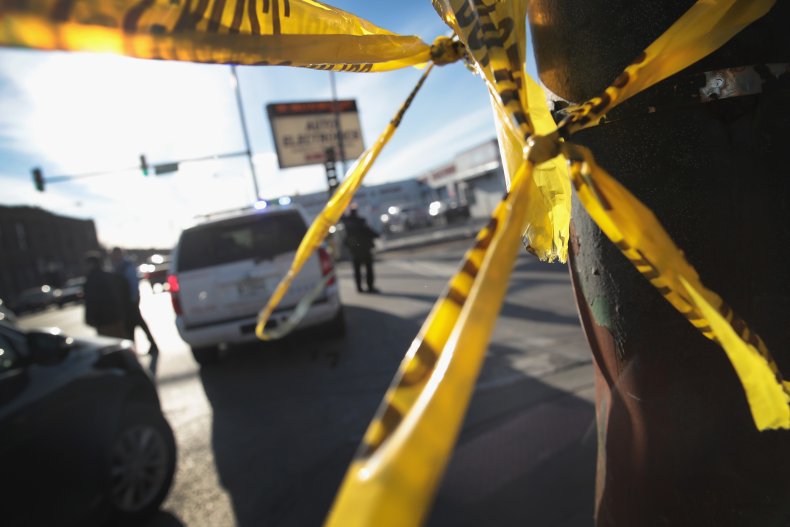 The gang life, we learned, provided Colon with a sense of belonging. The gangs also provided protection from other gangs, as well as a sense of independence and adventure.
Colon talked candidly about the first big fight he ever got into with a rival gang. "I'll never forget when it escalated," he said. "People got their heads busted, people got stabbed, cars got burned, and when we left, there was blood everywhere."
When the mayhem ended, Colon felt a sense of pride for standing his ground like a good soldier. "It felt good knowing they could rely on me to be the kind of guy who wouldn't run," he said. "It was a high. Some people do drugs to get high, but I looked for the acceptance and attention of the guys in my gang. That was my high, and the thrills kept escalating. That was my life."
And things escalated for Colon, who soon found himself in his first real-life shootout. "I got shot in the hand and the leg, and I spent a month or two recovering," he recalled. A war soon broke out between Colon and a rival gang because of that shooting. One of the casualties of that war was a friend of Colon's.
"His dad got killed, so he grew up without a father," Colon said about the friend that was killed. "And so I was bringing him up into the gangs, and the next thing you know, he was dead, and I thought that was my responsibility, and I wanted revenge for so much, it was like a pot boiling.... I wanted to get revenge."
While he was healing, he had his chance. He stumbled upon one of the guys he believed killed his friend and did what he thought he had to do. "I shot him five times, and shortly afterwards they pronounced him dead in the hospital."
One of his friends in the neighborhood informed on Colon, and soon the police were after him. He fled Chicago and was a fugitive for nearly 11 months until the law finally tracked him down.
How he got caught was as compelling as why. "I grew up without a father, and knowing who my real father was, I found out he grew up without a father, and I had a son, and that's how I ended up getting caught," Colon explained. "I was trying to keep up my relationship with my son while on the run for murder."
Soon, Colon was looking at a 20-year sentence. During the first 10-year stretch, he continued to do the things he'd done before he was in jail. But there were forces at work in his life, and inside prison, that got him thinking about what his life could be when he got out.
"Finally, I said to myself, 'Enough is enough,'" Colon said. "I just wanted something different. I always talked about the void in my life, and I went to prison with a void, and I wasn't bettering myself in prison, I was getting worse, and I remember thinking that I was tired. And I finally figured it out, what that void in my life was: It was Jesus. It was God. I needed him as my father, and he was always there. He was the one."
Colon described the next 10 years in prison as the best years of his life. "I wanted to turn away from my life and become something new."
While in prison, Colon worked hard on changing the habits of his mind and heart, surrounding himself with positive influences and preparing himself for life as a husband, father, worker and church member.
He prayed for forgiveness for the things he'd done and the people he'd harmed. He also began to pray for an opportunity to meet the family of the man he killed. "I had a big example of what it was to be forgiven, because of what Christ did for us," Colon told Nancy Flory of the website The Stream.
Shortly after leaving prison, Colon was attending a prayer session with a group of fellow believers. He learned that Nelson Vargas, the father of the man he'd killed, had given his testimony to the group earlier in the week. Carlos asked the ministry if it could set up a meeting.
What happened next was a miracle of its own. It turns out Vargas had an absent father, had turned to gang life as a younger man and found himself in prison too. But he met a strong Christian woman who saw real potential in him, Flory explained. "When he went to meet his new girlfriend's mother at her church, he also met Jesus. Years later, he would lean hard on the Lord when his son was killed, praying for his son's killer to meet the Lord too."
It wasn't easy for Vargas, Flory said. "But after he thought about it, he told his wife that 'I'm coming from the same lifestyle, the same environment, and God forgave me. Who am I not to forgive?' "
What came next was something no screenwriter or literary type could ever dream up. "The day the two men met, Vargas was shaking and sweaty, as the reality of meeting the man who killed his son hit him hard," Flory wrote. Vargas wasn't alone. Colon found himself driving around the church several times. He was afraid to meet the father of the son he killed.
When the two men met in the small room of a local church, they quickly hugged. Soon, Vargas had his hand on Colon's shoulder and began to pray for him. And with him.
"I honor your courage and humbleness," he told Colon, "and really thank God for this moment." Vargas wasn't finished. "I was praying for years you would get saved, and I prayed that one of these days I could meet you just like this, and I thank the Lord for this day."
When he finished praying what may have been the most beautiful prayer you will ever see or hear, Vargas blessed Colon, saying these final words: "May the peace of God be upon you, and his face shine upon you in the name of Jesus Christ, and I accept your apology."
The scene, which is captured in the film, brought to an end the old relationship between the two men—one of victim and victimizer—and started another.
"He forgave me," Colon said at the end of the film. "This is something that had been in my heart the last 10 years in prison. And not only did he forgive me but we have a relationship, and it's wonderful, and he tells me. 'I'm your father, and you're my son.' I thank God because nothing is impossible for the Lord."
Anyone who doesn't have a father or had an abusive one—and doesn't believe in the power of God's grace and mercy to change lives—needs to meet Colon and Vargas.
They have a heck of a story to tell about God's grace. God's mercy. And God's love.
Our American Stories produced the documentary film The Streets Were My Father.