Stretchy Stuffing Pants are Ideal Thanksgiving Trousers and a Fashion Nightmare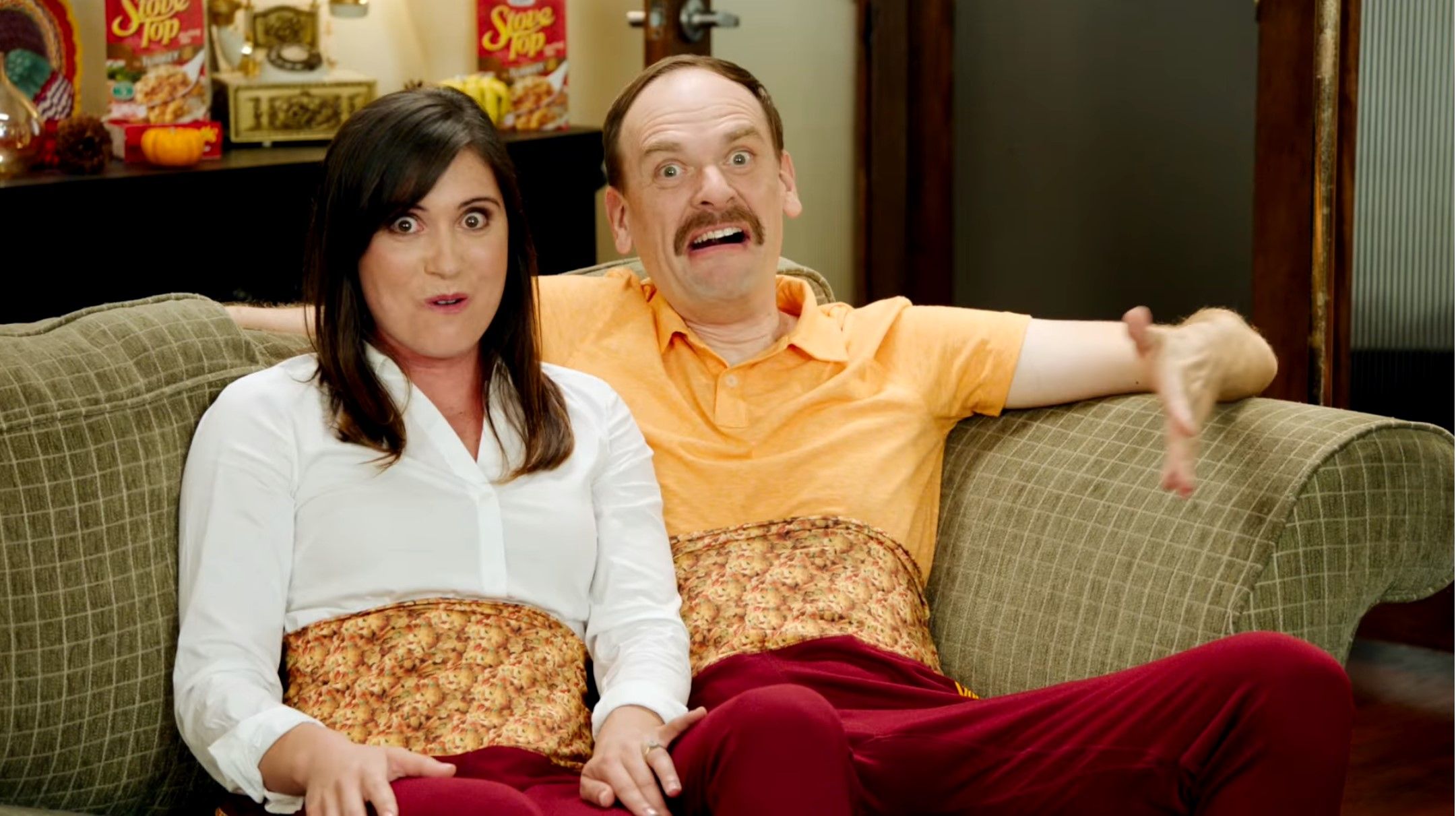 Look, I love stuffing—love it. And there was a time, a lot later in life than I should probably admit, that I would make Stove Top just because. But I can count on zero hands the number of times I wanted to wear my stuffing-love on my sleeve. Or, in the case of a new Stove Top marketing gimmick, my pants.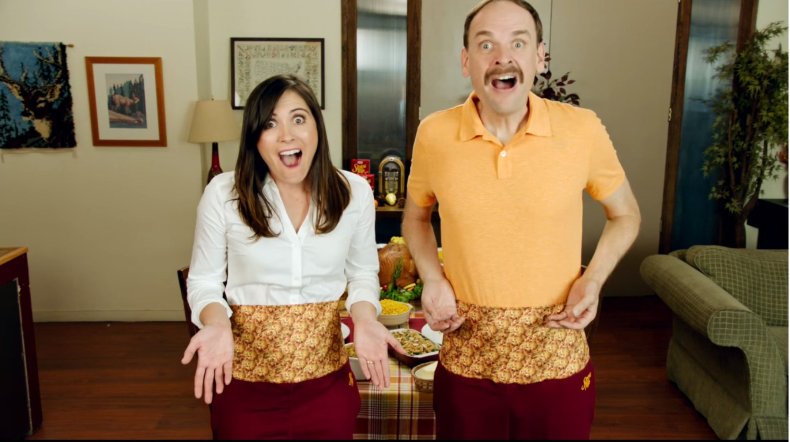 Just in time for Thanksgiving, the stuffing-in-a-box company has unveiled truly horrifying stretchy trousers that allow you to stuff your gob with as much food as you want without worrying about busting a button. The Stove Top Thanksgiving Pants are $19.98 and come in four (sigh) servings sizes: S, M, L and XL. But the main attraction are the gruesome stuffing images on the pants' high elastic waistband (a kind of Spanx-meets-1970s-cumberbund sartorial car crash) and inside the pockets (now no one can tell if you're hoarding stuffing for later or if it's just your pocket lining).
You can buy the stuffing pants online, where Stove Top implores you to "wear the stuff Thanksgiving is made of." But act fast! They are only available while supplies last, and they're limited to one "serving per person." (Credit where it's due: Stove Top's pun game is strong.)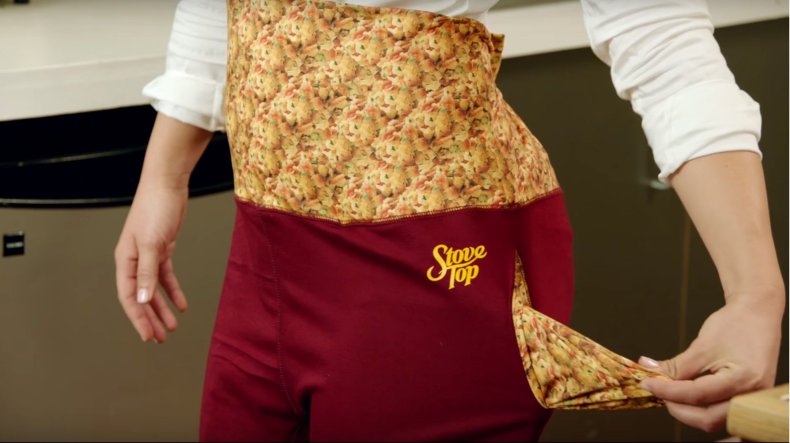 As much as this horrible iteration on the Christmas ugly sweater stretches my stuffing love to its limit, Stove Top's heart is in the right place. As part of the promotion, the company says it will donate $10,000 to Feeding America, a nonprofit that fights hunger in the United States.
That certainly takes the edge off the inevitable tryptophan fever dreams about bad fashion decisions.