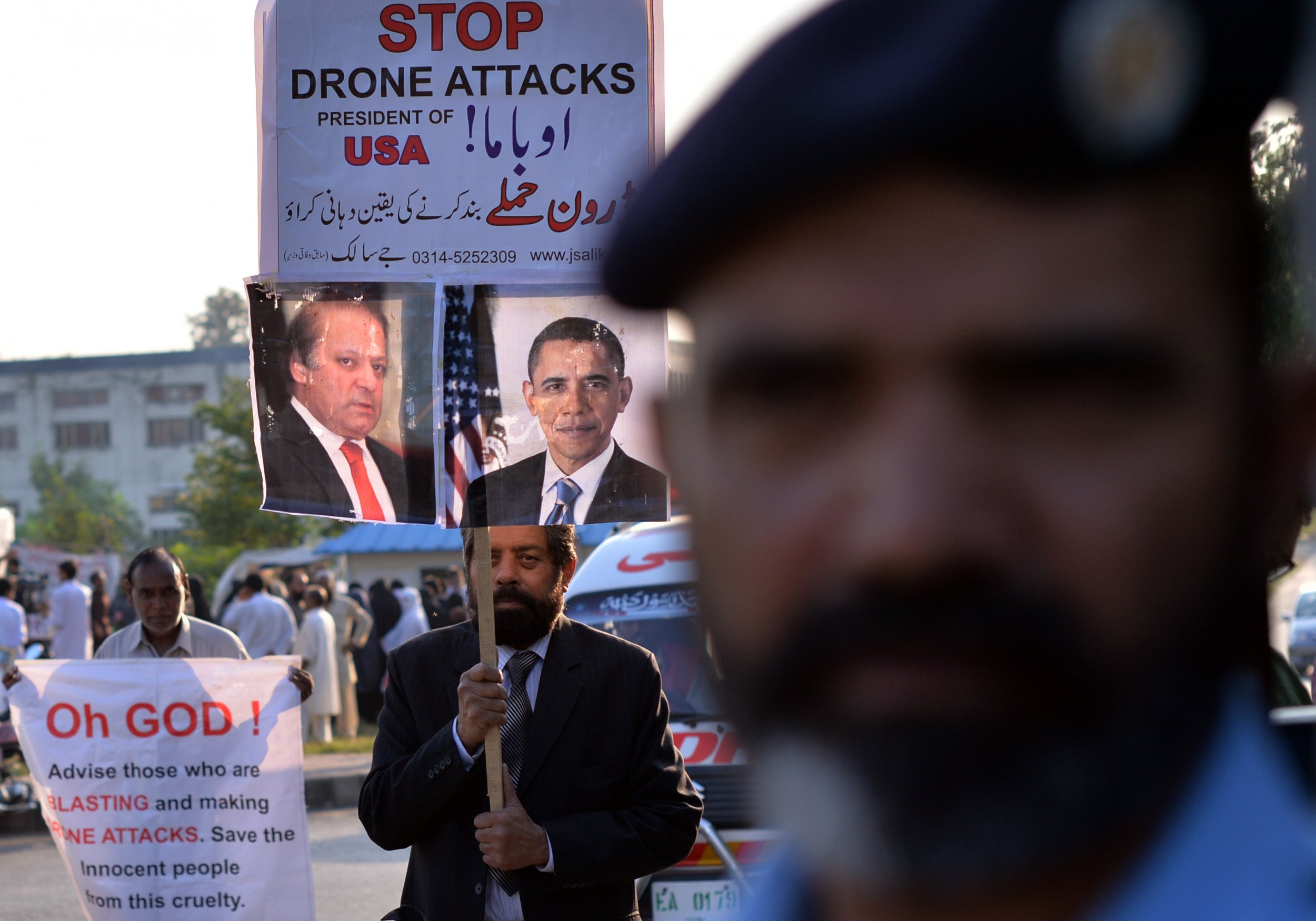 Barack Obama's war on terror in the eight years of his presidency left up to 117 civilians dead in drone strikes and other counter-terror actions, a U.S. intelligence report released late Thursday said.
The public report was released as part of the Obama administration's bid to be more transparent about its overseas operations. It came a day before the inauguration of President-elect Donald Trump, who rights groups fear will be more heavy-handed with drone action abroad.
The report by National Intelligence Director James Clapper stated that U.S. strikes under Obama killed between 2,803 and 3,022 combatants. Between 64 and 117 civilians also died in the strikes, it said.
In 2016, U.S. forces conducted 53 drone strikes against extremists, killing 431 enemy fighters but only one civilian, according to the report.
Obama ordered 526 drone strikes in his presidency, between January 2009 and December 2016, ten times the number issued by his predecessor George W. Bush, according to estimates non-government organizations , USA Today reported.
U.S. authorities have sought to combat extremists in Pakistan, Yemen, Somalia and Libya during Obama's tenure. The report does not name the locations of the strikes, or include action Afghanistan, Libya or Syria, which the CIA considers "active" combat zones.
Rights groups have criticized the Obama administration's estimates of civilian casualties caused by counter-terror actions.
Human rights organization Reprieve said in July that the U.S. government has misled the public on its drone programme and "shifted the goalposts on what counts as a civilian to such an extent that any estimate may be far removed from reality."
"In U.S. drone operations, reports suggest all 'military aged males' and potentially even women and children are considered 'enemies killed in action' unless they can 'posthumously' and 'conclusively' prove their innocence," it added.