The Striking Resemblance Between Rachel Dolezal's Art and J.M.W. Turner's 'The Slave Ship'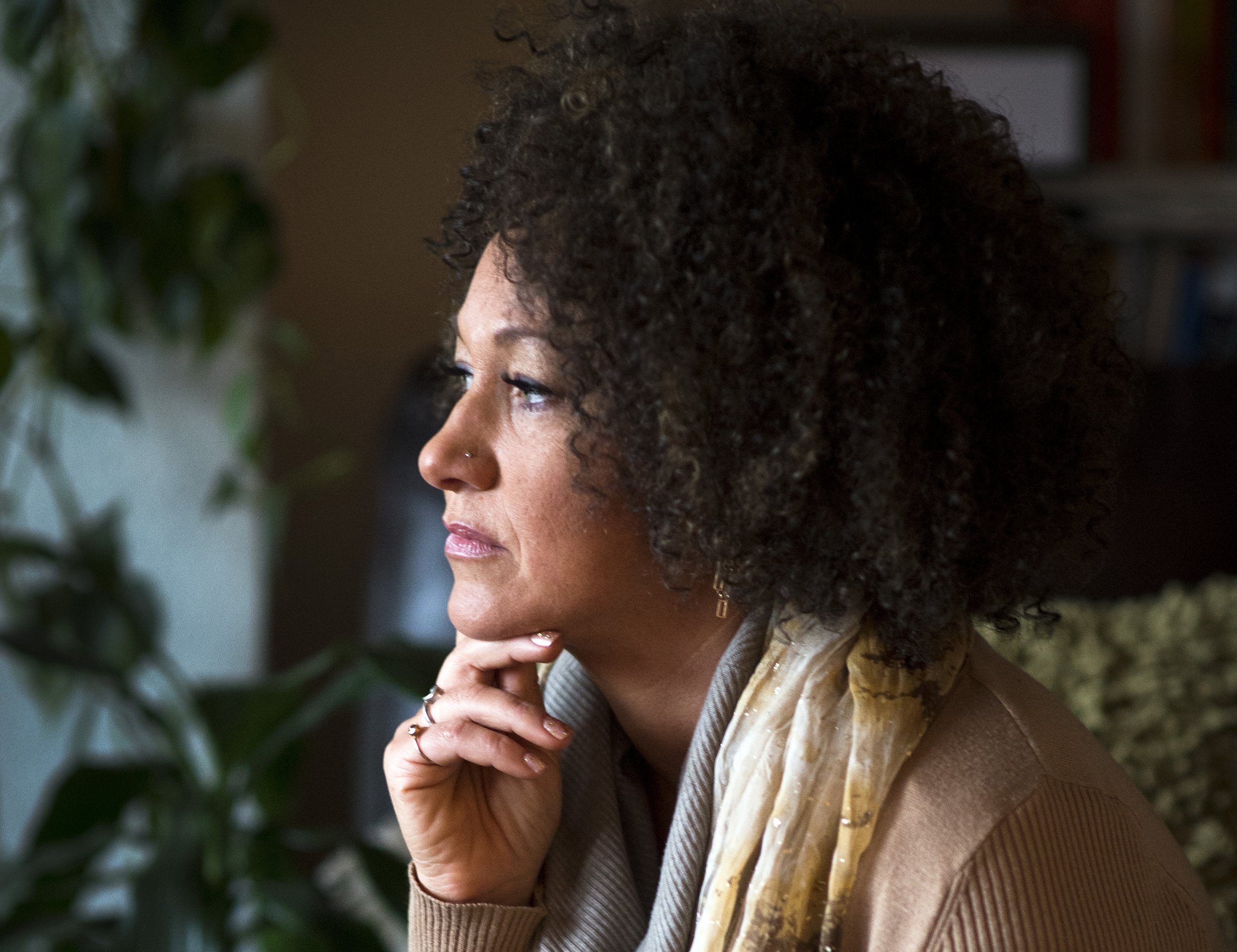 Former head of the Spokane NAACP Rachel Dolezal has been the center of a firestorm over the last week after her parents revealed that the activist had been faking her race. Though Dolezal purported to be of African-American descent, she is white and was born to white parents. As a result of the scandal, Dolezal stepped down from her role as president of the Spokane, Washington division of the NAACP. This morning, Dolezal said she "identifies as black" and has lived the black experience.
Dolezal attended Howard University, a historically black school, and received an MFA from there in 2002. She once sued the school for discrimination, saying her artwork was removed from a show in favor of artwork made by black students.
Now a painting of Dolezal's is coming under fire after a Twitter user noticed its similarities to one of the most famous works of art about the horrors of slavery.
Dolezal's The Shape of Our Kind, an acrylic on panel piece, is part of a trilogy of paintings. It features a ship sailing through rough seas into a red and orange sunset. It bears a striking resemblance to Joseph Mallord William Turner's The Slave Ship, painted in 1840.
According to the Museum of Fine Arts Boston, the painting is "one of Turner's most celebrated works." It features a slave ship whose captain had thrown slaves overboard to receive insurance money for their deaths. "Turner captures the horror of the event and terrifying grandeur of nature through hot, churning color and light that merge sea and sky," the museum says.
Newsweek subscription offers >
Dolezal has not addressed the art scandal.
The Striking Resemblance Between Rachel Dolezal's Art and J.M.W. Turner's 'The Slave Ship' | U.S.