More Than 100 Strip Club Dancers, Servers Protest Club's $7.5M Bill, Fine
About 150 strip club workers marched on city hall in Doraville, Georgia, on Monday as a near decade-long legal saga rumbled on.
Oasis Goodtime Emporium dancers, servers and bartenders—both current and former—praised the club's record as an employer, with one dancer telling officials how it helped her pay for college and another worker how it supported her during her son's illness.
But the city says the business, which employs about 600 people, has been flouting alcohol licence rules and owes about $7.5 million in addition to a fine, local station WSB-TV reports.
City officials accuse Oasis of selling alcohol despite an ordinance banning its sale in sex-orientated businesses, including strip clubs. The business had offered to settle the bill but that offer was rejected, with city officials pushing for a fine, according to WSB-TV.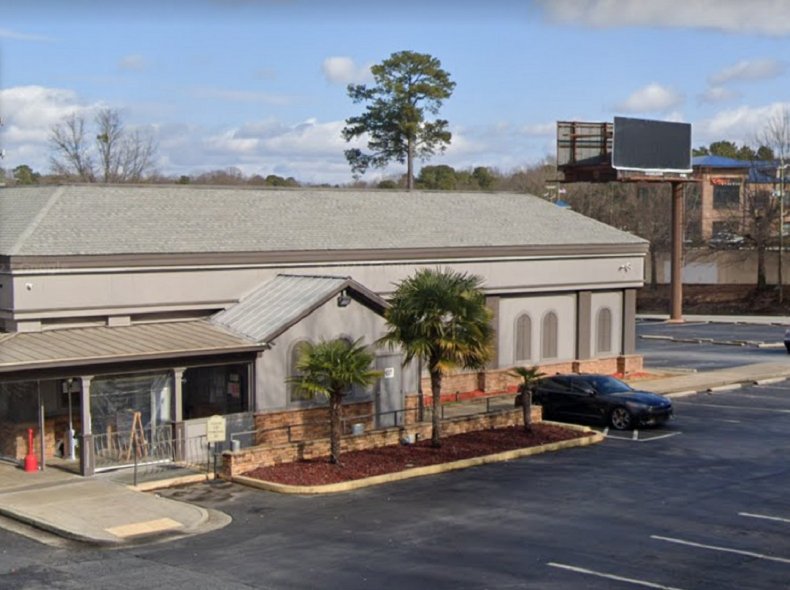 Outside city hall on Monday, Jennifer Long, who has worked at the strip club for more than 21 years, called the business a "family" and bosses "treat everyone with respect."
Long told WSB-TV how her bosses allowed her time off and organized a fundraiser for her son after he was diagnosed with cancer
"Oasis stepped in and told me I could take whatever time I needed, she added. "They would cover everything, they did a huge fundraiser for my son."
Dancer Hayley Hiers, aged 22, said she was able to graduate debt-free from college through working at Oasis.
"I'm a [political science] graduate from Kennesaw [State University] summa cum laude, and right now I'm applying to law school and I'm studying to take the LSAT," she said.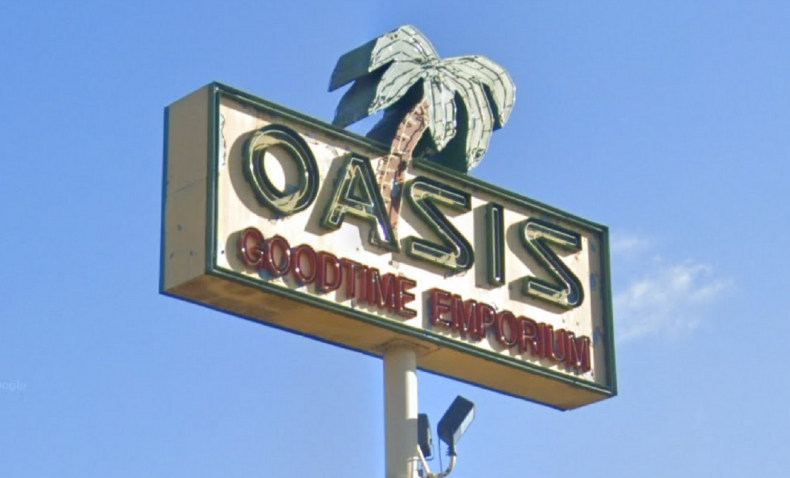 But, Doraville city leaders said they had to enforce the law and that they would act in accordance with the law.
Mayor Joseph Geierman told Newsweek the city would still take action and said Oasis' management had been "stubborn" while "claiming to be the victim."
He said: "The city's position has not changed. Our job as elected leaders is to represent Doraville citizens and do what is best for the community as a whole. In this case, that means enforcing our court-upheld laws against an alcohol-fueled strip club that has become a nuisance - not just to the surrounding area, but to our entire city.
"Oasis sued the City before ever coming into Doraville. Despite the courts repeatedly ruling in the City's favor and ordering Oasis to obey Doraville's laws that were put in place for the benefit of all Doraville residents, Oasis continues as a stubborn litigant while claiming to be a victim. Oasis persists in its illegal conduct and violations of law—that is why the Court ordered Oasis to pay the City more than $1.8 million dollars in fines for violations."
He continued: "The responsibility for any loss of employment lies squarely with Oasis for operating illegally and in contempt of court orders."
With the city set to press ahead on action, Oasis general manager Jeff Horwitz said he fears the worst for staff.
"We own the land and the building. We've never had a violation. They're going to put all these people out of work and not all of us can just go get another job."
Newsweek has contacted Oasis for comment.
Update 07/15/21, 1:30 p.m. ET: This article was updated with comment from Joseph Geierman.