The Strokes, Hamilton Leithauser and More Release New Music: What You Should Listen to Today
There's a staggering amount of new music released every Friday—so much so that it can be overwhelming to try and keep up. Luckily, we're here to help. Every week, Newsweek will highlight a handful of albums that are hitting streaming services, so you can always be up to date on the most exciting new releases.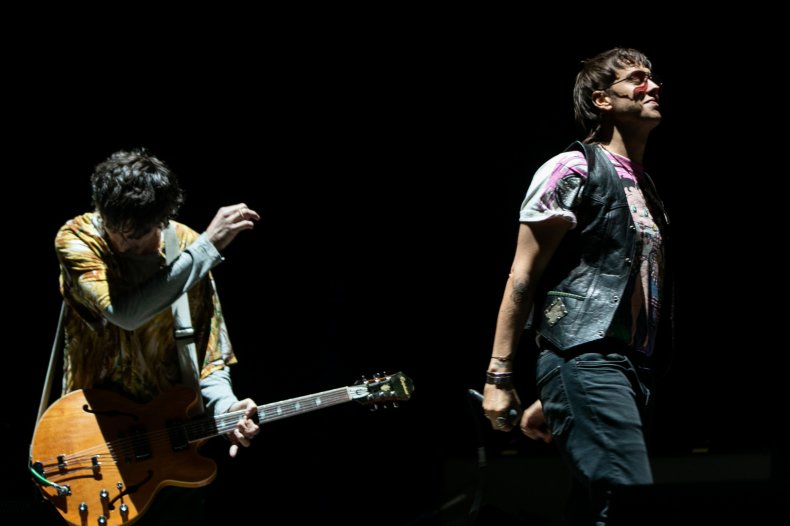 The Strokes, The New Abnormal (Cult/RCA)
The Strokes are at an interesting point in their career, where they could just perform as a money-printing legacy act, but on The New Abnormal, the quintet don't seem interested in releasing an album just to cash in on their earlier success. Lead singles like "At the Door" and "Brooklyn Bridge to Chorus" incorporate synths, resulting in songs that lean more into disco-tinged post-punk than the garage rock they made their name with. Still, for fans that may just want to hear a continuation of the band's early albums, there's a track like "Bad Decisions," which fits alongside classics like "Last Nite" or "Reptilia" as a self-destructive love song.
Hamilton Leithauser, The Loves of Your Life (Glassnote Records)
On his newest solo album, former Walkmen vocalist Hamilton Leithauser paints musical portraits of people he's encountered—both friends and strangers. Leithauser said that the album's music and stories were written separately and then combined, in a statement wherein he called The Loves of Your Life "creative nonfiction." In the vignettes, the 41-year-old sings about friends who shirk their responsibilities to slouch in movie theater seats ("Here They Come") or are working towards recovery ("Don't Check the Score"). Despite some bleak moments, Leithauser imagines fanciful lives for some of his characters, like the singer "Isabella," a carefree spirit he wishes he could find.
Sparta, Trust the River (Dine Alone)
On their first record since 2006's Threes, Sparta lighten up from the post-hardcore that defined their early records. The song "Believe" embraces heartland rock, and is a life-affirming anthem that frontman Jim Ward has said he'd been sitting on for a decade. But even though tracks like "Miracle" and "Empty Houses" are on the calmer side, Sparta can still manage some hard-hitting bursts, as heard on "Cat Scream."
Torey Lanez, The New Toronto 3 (Interscope)
The third release in Lanez' New Toronto series is the first proper album to follow the mixtapes. The Canadian rapper's collaboration with producer Play Picasso features Lanez boasting about his success with energetic flows. "Broke in a Minute" is a hard-hitting quick take in which he reflects on his roots and realizes, "I ain't been broke in a minute." The most exciting single is "Who Needs Love"—with a melodic flow fitting for a SoundCloud rapper, Lanez declares that he doesn't even need love with everything he's been able to accomplish.