Study Shows Strong, Rapid TV-Obesity Link in Children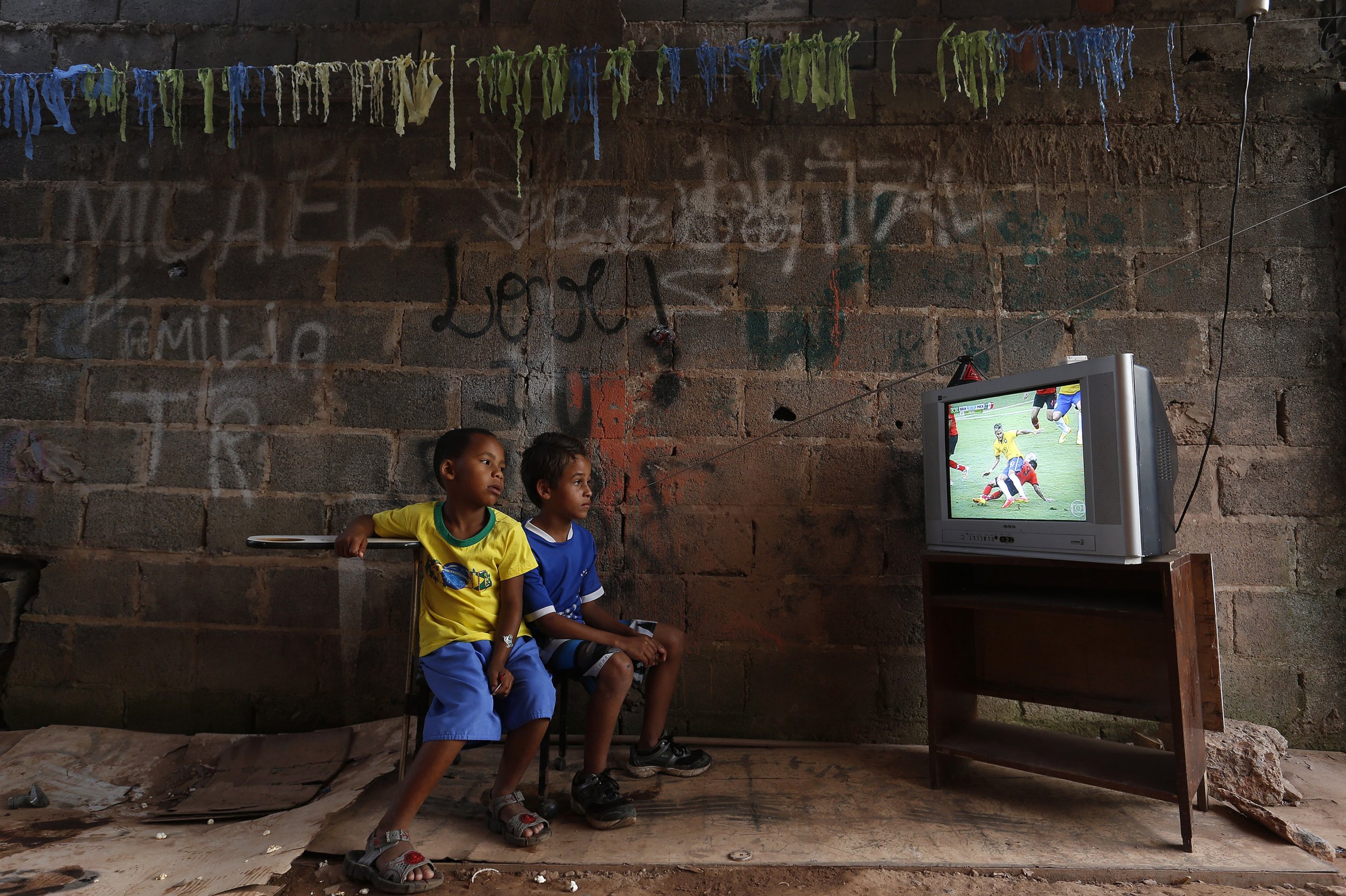 Over the years, it's become clear that hours of TV watching is bad for the intellectual development and physical health of children—at least compared to other activities like reading, playing games and the like. Now, new research shows that even an hour sitting in front of the tube might be too much.
A study to be presented Sunday at the Pediatric Academic Societies annual meeting in San Diego found that kindergartners and first graders who watched as little as one hour of television per day were at least 50 percent more likely to be overweight, compared to tykes who watched less than an hour. And they were 58 percent to 73 percent more likely to be obese.
Those effects are seen surprisingly quickly: The children who watched an hour or more of television were 39 percent more likely to become overweight and 86 percent more likely to become obese between kindergarten and the first grade.
In the study, the scientists compared three groups of kindergarteners and first graders: those watching less than one hour daily, those watching one to two hours and those watching more than or equal to two hours daily. "Children watching one to two hours were heavier than those watching less than one hour, and were almost as heavy as those watching greater than two hours daily," says the study's author, Dr. Mark DeBoer of the University of Virginia.
"Based on the results of our study, we would recommend no more than one hour of TV daily," says DeBoer. "We recommend that parents place limits on how much TV their children watch and replace viewing time with opportunities for physical activity and educational activities."
The American Academy of Pediatrics currently suggests that children watch less than two hours of TV each day. DeBoer thinks that may still be too much, and it's not like the current recommendations are being followed anyway: The average kindergartner watches three hours and 18 minutes of television each day, according to the study.
Interestingly, there was no correlation between computer use and body mass index for these children.
What explains the link? "We were not able to evaluate any causes in this study, but prior research has implicated both a reduced amount of energy expenditure, a decrease in sleep, and increased eating opportunities—fueled in part by unhealthy food commercials on TV," DeBoer says.