Struggling to Focus? Try These 15 Expert-Recommended Strategies
If you're having trouble staying on task, these actionable tips can help you refocus your attention.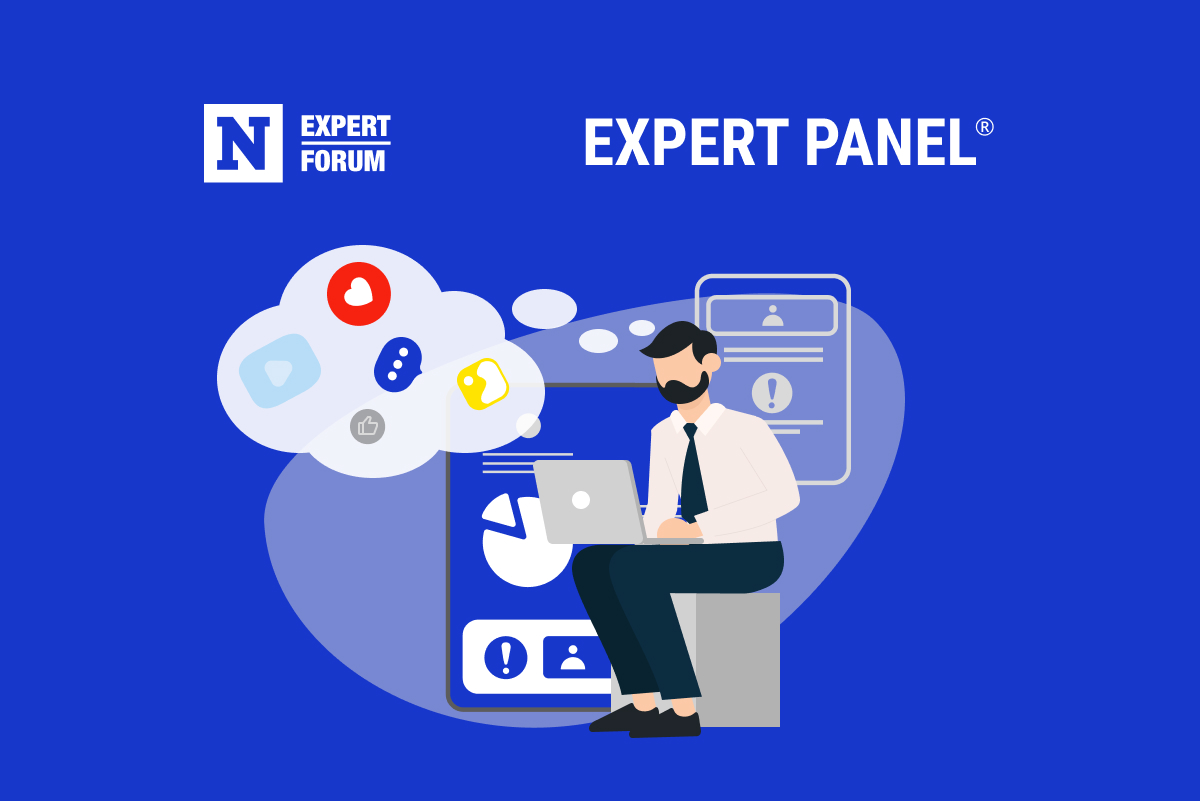 Everyone has struggled to focus at work at one point or another. Whether you're feeling tired, burned out or you're just too excited about an event later that week, sitting down at a computer or sitting through a meeting can sometimes be challenging.
While feeling a little unfocused every now and then can be easily overcome, it's more problematic if you're constantly struggling to focus or losing interest in the work that you're doing. Luckily, there are ways to help you dial back in and find the focus you need to get the job done.
Below, 15 members of Newsweek Expert Forum shared their best tips for someone struggling to focus.
1. Focus on Something Else
Decompress, look at another problem and assist someone with their current project or work. Your mind is the most advanced prediction engine on the face of the planet, but it will work the problem subconsciously. You will have a moment where everything clicks and your focus returns. Sometimes it takes hours, sometimes it takes days. Burnout is real, but not impossible to rapidly recover from. - Jeff Bruce, Quality Claims Solutions
2. Reorganize Your Surroundings
I have a tendency to have this happen when I stop writing things down or my office setting gets too chaotic. Different personality types can seem to function effectively or ineffectively in very different settings. Be self-aware about what you need your setting to look like in order to be the most productive. - Justin Brock, Bobby Brock Insurance
3. Practice Breathing Techniques
When I am trying to focus, I draw from cognitive behavioral therapy (CBT) techniques. My favorite is called "rainbow breathing" which takes 90 seconds and ignites a childlike imagination: close your eyes and take a deep breath in of the color red and exhale. Next, "inhale" the color orange and then slowly exhale. Repeat with the other rainbow colors. When done, you will be centered and focused. - Sabina Pons, Growth Molecules
4. Set Aside Time for Specific Tasks
As technology advances and we are constantly bombarded with requests and information, it becomes harder and harder to focus. For example, email has become a constant stream of requests with an expectation of almost "real-time" responsiveness. Setting aside specific times to respond to emails, not constantly responding to your inbox, can be a great wait to maintain focus on the tasks at hand! - Israel Tannenbaum, Withum
5. Use Your Phone's 'Focus' Function
Technology can help keep us on track. Yes, it can be a distraction, too, but if we use it wisely, it can work wonders for us. When I need to work on something urgent, I always turn on my smartphone's "Focus" function, which automatically mutes every notification on all my equipment. - Krisztina Veres, Veres Career Consulting
6. Have Someone Hold You Accountable
Focusing is one of the biggest problems we face both personally and professionally. My greatest success in overcoming focusing issues is to pair up with someone, whether it be a teammate or life partner, and talk it out. Talking it out is the best way for me to get and stay on track. The person you are speaking with will hold you accountable and you can accomplish projects in a timely fashion. - Paul Miller, Miller & Company LLP
7. Decide What Success Looks Like
What is the most meaningful "win" for you? Is it the satisfaction of a job well done? Is it monetary? Is it fame? Figure out what is most important to you and what will motivate you—then focus on it. Stop trying to be everything to everyone and do everything for everyone. - Chris Tompkins, The Go! Agency
8. Do Something That Gives You Energy
Do something that you enjoy and that re-energizes you to help take your mind off it. Then, come back to the drawing board and prioritize what you need to accomplish at the level of granularity that works for you. Doing something completely different, even for a short time, can be the most beneficial thing you do to regain focus. - Nita Kohli, Kohli Advisors
9. Make To-Do Lists
Write to-do lists. Keep them in front of you all day. Your tasks will seem much less daunting when they're written down as opposed to bouncing around in your head. Take joy in crossing things off. Here's an exercise: Save your lists from week to week. You will feel amazingly accomplished when you look at last week's list and see all the things you got done, despite how crazed you always feel. - Suzanne Mattaboni, Suzanne Mattaboni Communications
10. Accomplish One Task at a Time
Stop multitasking. Prioritize your tasks in order with dedicated time allotted for each, and take it one task at a time. Not only does this help to increase focus, it almost always produces better quality results. It also calms the mind because you now have a plan to get through each task. - Jenna Hinrichsen, Advanced RPO
11. Journal to Discover Why You're Unfocused
There are so many underlying reasons for lack of focus, which is why it's important to understand why your energy is scattered. To do so, start journaling. Allow yourself to free journal by writing whatever comes to mind, and then start being inquisitive with yourself. Ask "why" without judgment and allow your thoughts to flow. Then, take action to counter the source of your scattered energy. - Jean Tien, Energetics of Being LLC
12. Set Non-Judgmental Priorities
When looking to regain focus I stop, freeze and regain control first. I then take a step back and set priorities without judgment. I assess my goals, shift my attention to intentional action items directly aligned with those goals, press go and execute. Nightly, I write down what I'll be working on the following day. I then execute that. It's not my to-do list—it's my forward-to list. - Uriel Saenz, THE US LIFESTYLE GROUP LLC
13. Exercise or Take the Day Off
I have learned to find a place of pure peace and unwind in order to gain refocus. I take a couple of days off to clear my mind from my normal job and on days I am struggling and can't take days off, I use my lunch hour to take a long walk. It's amazing what a little bodily exercise can do to restart the mind. - Tammy Sons, Tn Nursery
14. Don't Try to Multitask
My advice is to slow down and take one thing at a time. When I get overwhelmed or am having a tough time focusing, I take a deep breath and try to complete one task. I find that I have the hardest time focusing when I am trying to do too much at once. - Mary Cate Spires, Reputation Avenue
15. Reclaim Your Passion
If you are struggling to focus, you have most likely lost your passion. It is time to go back to the drawing board and regroup to regain your focus and passion. As a psychologist, I am well aware that there are barriers to focus. However, when someone is passionate, these barriers tend to become non-existent. Reclaim your passion. - Kira Graves, Kira Graves Consulting