FBI's Peter Strzok Told Lisa Page 'We'll Stop' Trump From Being President, Newly Released Text Messages Suggest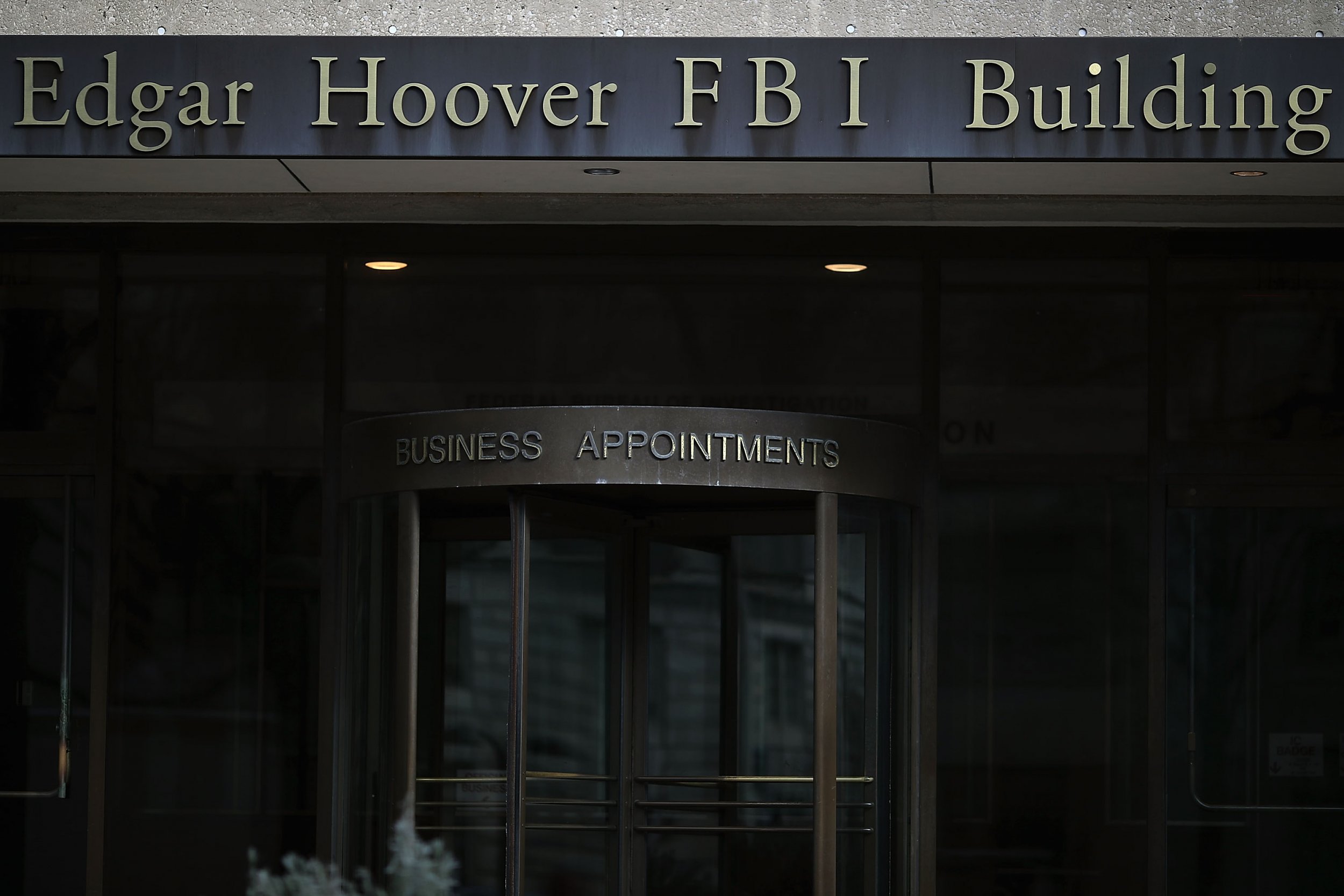 One of the two top former FBI officials accused of improper bias against then-candidate Donald Trump reportedly even suggested they could "stop" Trump from becoming president, according to newly revealed text messages in the Department of Justice Inspector General's report on the Hillary Clinton private email server investigation.
Former FBI lawyer and aide Lisa Page wrote to ex-FBI investigator Peter Strzok a seemingly distressed message, according to Bloomberg News on Thursday. The media outlet obtained an early copy of the report that's expected to be released later in the afternoon. "[Trump's] not ever going to become president right? Right?!" Page wrote to Strzok.
Strzok replied: "No. No he's not. We'll stop it."
Page has since left the FBI and Strzok, who was assigned but then removed from special counsel Robert Mueller's investigation of Russia's interference in the 2016 election, remains with the agency.
Further context to the text messages between Page and Strzok, who were reportedly having an extramarital affair at the time, was not clear, but the wording could be seized upon by the president's allies as bias against his administration and campaign within the FBI and Justice Department.
The report did hammer Comey's handling of the Clinton investigation, but did not assert any political "bias." Furthermore, Page and Strzok's text messages were not perceived to have an effect on the Clinton probe's outcome.
Comey, who Trump fired in May of last year, was still accused of straying from typical FBI procedures with his handling of the Clinton case, including his press conference in July 2016 to announce the agency was not filing charges against the former secretary of state's "extremely careless" mishandling of classified information.
Comey famously left then-Attorney General Loretta Lynch out of his decision to make that announcement, and later told Congress just weeks before the 2016 election that new Clinton emails discovered by the FBI meant the Clinton investigation would be re-opened.
The inspector general's report notes of a "troubling lack" of communication between Comey and Lynch over his July 2016 press conference and letter to Congress in October 2016, which announced that new Clinton emails were found.
Trump and his proponents have used the text messages between Page and Strzok to further their argument that the FBI and Justice Department were conspiring against the president and candidate in an effort to keep him out of the White House. The president has since described Mueller's investigation as a "Rigged Russia Witch Hunt" and claimed the existence of a "deep state" within the country's top law enforcement agencies intent on attacking him.