Stuart Gordon Films: How to Watch 'Re-Animator,' 'From Beyond,' 'Dagon' and Other Cult Horror Movies Online
Stuart Gordon, the cult horror movie director best known for Re-Animator and other adaptations of H.P. Lovecraft, has died aged 72. Luckily for fans who want to celebrate the multi-hyphenate horror maven (who also was one of the minds behind the Honey...I Shrunk the Kids franchise), nearly all of his movies are available on streaming services. Services like Shudder, Pluto TV and Amazon Prime Video are showing movies like From Beyond, Dolls, Dagon and Stuck right now.
How to watch the movies of Stuart Gordon online
Re-Animator
Gordon's defining film, a Lovecraft adaptation about a medical student who learns how to bring body parts back to life, is also his easiest movie to stream online. The 1985 film, which has the excellent tagline, "Herbert West has a good head on his shoulders...and another one on his desk," is streaming now on Showtime, DirecTV, Fubo and Shudder (which has other Gordon movies like Castle Freak and Stuck, as well as the non-Gordon-directed sequel Bride of Re-Animator).
Newsweek subscription offers >
The movie, regularly voted one of the best horror movies of all time, is also available on the Showtime and Shudder Amazon Prime Video add-on channels.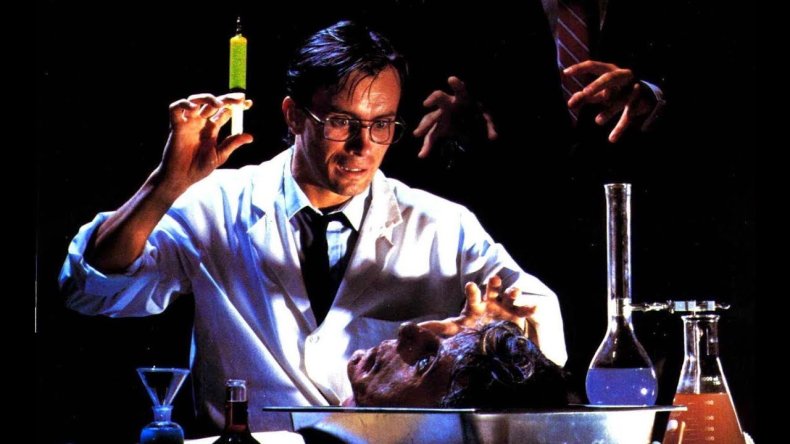 From Beyond
The year after Re-Animator, Gordon tackled another Lovecraft short story to make From Beyond, which sees a scientist become a monster after his experiments drag him into another dimension.
Newsweek subscription offers >
The gory body horror, currently sitting at number 311 on the epic They Shoot Zombies list of the 1000 best horror films, is streaming now as part of the PlutoTV collection, and is also available to buy on Amazon and Vudu at $3.99.
Dagon
Gordon returned to Lovecraft in the new millennium for a folk horror story about a Spanish community that worships a mermaid god. Those who want to see the movie called "so extreme that it borders on camp" by the Austin Chronicle can find it on Tubi.
Dolls
In 1987, Gordon had his characters fight off a horde of puppets containing the souls of criminals (who in an extra body horror touch could remove their eyes) in Dolls, which is part of the Pluto TV collection and is also streaming on Amazon Prime Video.
Stuck
In Gordon's last movie, made in 2007, he had American Beauty's Mena Suvari play a woman who hit a man with her car. When he becomes embedded in her windshield, she makes a series of bad decisions that turned Stuck into a cult classic—one that, unbelievably, is based on a true story.
If that sounds like your sort of film, you can see it now on IMDB TV, Shudder and UMC.
The Pit and the Pendulum
As well as adapting Lovecraft, Gordon also brought the stories of Edgar Allan Poe to TV, film and stage. In 1991, for example, he adapted the seminal short story The Pit and the Pendulum (not to be confused with the Vincent Price-starring 1961 version) into a movie starring Aliens' Lance Henriksen, which is streaming on Tubi now.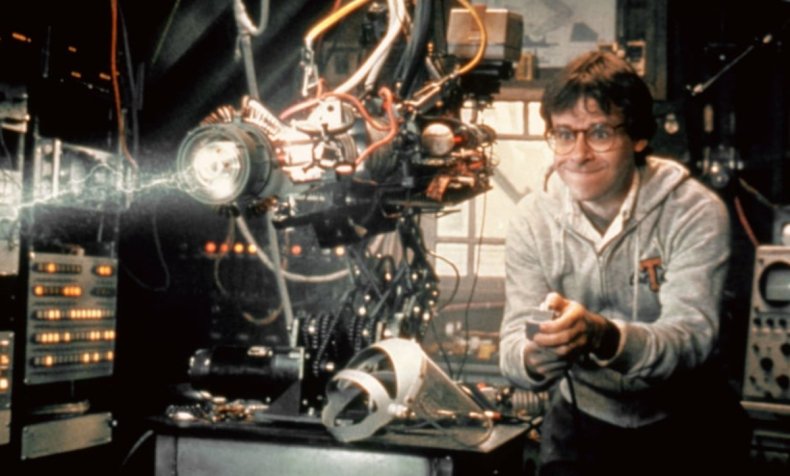 Honey, I Shrunk the Kids
One of Gordon's lesser-known achievements is his work behind the scenes of beloved '80s movie franchise Honey, I Shrunk the Kids. Though the movie, the story of which Gordon brought to Disney and which he was going to direct until he had to drop out due to illness, feels different from the splatterfests Gordon is known for, it does feature one of his favorite motifs—a scientist whose experiments go very wrong.
Honey, I Shrunk The Kids is available to watch online now on Disney+, as is Honey, I Blew Up the Kid, which Gordon executive produced. The TV show spin-off, one episode of which Gordon directed, is not on Disney+ yet. However, it is available to buy on Google Play, iTunes and Amazon.
Stuart Gordon Films: How to Watch 'Re-Animator,' 'From Beyond,' 'Dagon' and Other Cult Horror Movies Online | Culture