Vermont Man Charged With Harassing, Threatening Hispanic Family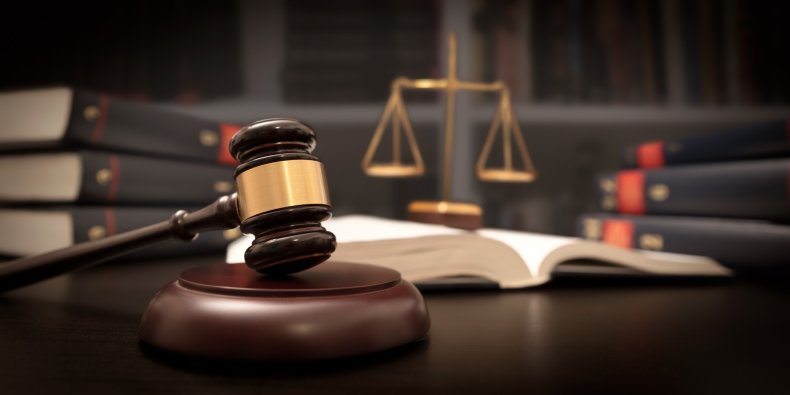 A Vermont man was indicted by a federal grand jury on charges that he threatened and intimidated a Hispanic family living across the street from him.
Stuart K. Rollins, 58, allegedly violated civil rights housing protections in July when he "shouted derogatory comments about the family's race and national origin, told family members to go back to their country, and threatened to burn down the family's home and set members of the...family on fire," according to the indictment.
A lawyer for Rollins did not respond to a request for comment.
Federal prosecutors described in a detention memorandum how multiple witnesses observed as Rollins "terrorized" the family, "repeatedly [directing] racial and ethnic slurs" at them. Each member of the family, save for one person, is Hispanic.
"Rollins yelled at one member of the family, "F***ing Spanish b**ch, I'm going to set you on fire and watch you burn, b**ch," the memorandum alleged.
Moreover, in addition to hurling racial epithets, court filings alleged that Rollins "exposed his buttocks and penis in front of the family," broke glass in their driveway, and attacked their mailbox.
In July, Rollins was charged by state prosecutors related to the same incident on one count of lewd and lascivious conduct, a felony, in addition to misdemeanor hate crimes counts.
Washington County State's Attorney Rory Thibault indicated to the Vermont Digger that he still planned on pursuing some of the state's charges against Rollins.
"There is some overlap between the state and federal charges, however, there remains several counts of state charges that are separate and distinct, namely the alleged lewd and lascivious behavior," he said.
In a court filing, federal prosecutors recounted an "extensive" criminal history that stretches into the 1980s "and continu[es] into [Rollins'] recent past." He has been arrested on suspicion of sexual assault, witness tampering, domestic violence, assault and sex crimes involving children.
In Pennsylvania, Rollins served a "lengthy" prison sentence related to multiple sex crimes and a corruption of minors charge. Prosecutors said that "shortly after" his release from prison, he committed multiple other acts of violence and sex crimes. He is a registered sex offender, according to court documents, though the status of the registration is currently inactive.
"Since the July 29 incident... the victim family has felt unsafe," said prosecutors. "The family installed security cameras, and on the footage they have observed Rollins coming out of the house in the middle of the night and staring at their home...The children have been barred from looking out their windows...or playing in their front yard. One of the children has had night terrors."
According to a criminal information filed by Vermont prosecutors, Rollins already violated a condition of release related to the state charges. He allegedly laughed or smirked at one of the members of the family in October as he rode by on a bike, despite a no contact order from the court.
U.S. Attorney Christina Nolan said that "to her knowledge," Rollins' case is the first federal hate crimes prosecution in Vermont, according to the Vermont Digger.
If convicted on the federal charges, Rollins faces a maximum of 20 years imprisonment. He has pleaded not guilty in the case.