Stuart Scheller Calls for 'Fundamental Change' in Military Leadership During Court Hearing
While acknowledging his own guilt, Lieutenant Colonel Stuart Scheller remained defiant in his stance on the U.S.' withdrawal from Afghanistan and called for "fundamental change" among military leadership during his court-martial hearing.
Speaking on his own behalf in an unsworn statement from Marine Corps Base Camp Lejeune in North Carolina on Thursday, Scheller told the court that high-ranking military officials should be held accountable for not discussing the hasty evacuation with their members.
"If the leaders of the military actually cared about service members and their sacrifices, all the current and previous senior leaders would engage in public discussions about the shortfalls in their decision making," Scheller said. "Senior leaders accepting accountability would heal more service members than any other initiative. The junior service members deserve that from their leadership."
"I believe the General officers have demonstrated that they are unable or unwilling to hold themselves accountable. As a result, I believe fundamental change needs to occur in the military," he added. "I am being held accountable for my actions. The General officers should be held accountable for their failures."
Scheller posted a series of videos in August and September criticizing the Biden administration and military leadership for the chaotic withdrawal of armed forces, with one specifically pointing to the suicide bomb attacks at Kabul's international airport which killed 13 U.S. service members and 170 Afghans.
The decorated officer, who has been with the Marine Corps since 2005, was relieved of his command due to the videos and was subsequently charged with six misdemeanors, including disrespect toward superior commissioned officers, willfully disobeying a superior commissioned officer and dereliction in the performance of duties.
During Thursday's hearing, Scheller pleaded guilty to all six counts.
"I acknowledge that [my criticism] was potentially damaging to the Marine Corps' reputation," he told the judge. "But I felt the conversation and need for change outweighed the potential negative bad press. I did what I did because I thought it was in the best long-term interest of the Marine Corps. I have always wanted to make the Marine Corps better."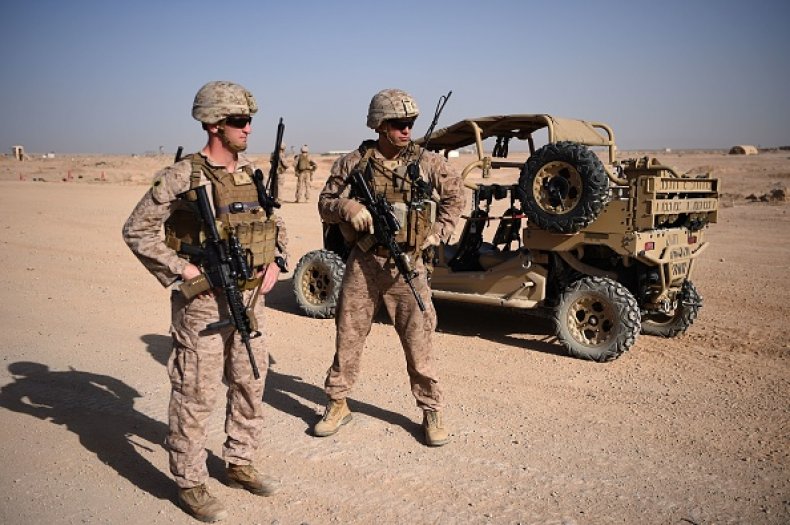 In a lengthy statement, Scheller detailed the timeline from the first video he posted up until the charges.
He mentioned that after his relief, his commanding officer suggested he would resign in a comment on the viral video—a comment which prompted him to post a second video, "where the Marine Corps and I started parting ways dramatically."
He alleged that the Marine Corps spun a false narrative about his mental health being unstable, which he disputed and agreed to undergo an evaluation in order to prove otherwise.
"The mental health angle is frustrating for many reasons," Scheller said. "The Marine Corps never ordered me to get a mental health evaluation when I missed the birth of my first child while deployed to Afghanistan. The Marine Corps never ordered me to get a mental health evaluation when I missed the funerals of all three of my grandparents while on different deployments. The Marine Corps only cared about my mental health once I publicly challenged the leadership."
He said after he was released from the hospital, he felt that "all bets were off" and "the Marine Corps was out to get me."
"This is not the America I know. This is not the America that I have fought so hard to defend the last 17 years," Scheller said.
"Since this endeavor began, I have acknowledged that I should be held accountable for my actions. I am standing here today pleading guilty. This is me accepting accountability. But it deeply pains me that my senior leaders are incapable of being as courageous," he added.