Stuck Between NATO and Russia, Serbia Wants to Forge Its Own Military Path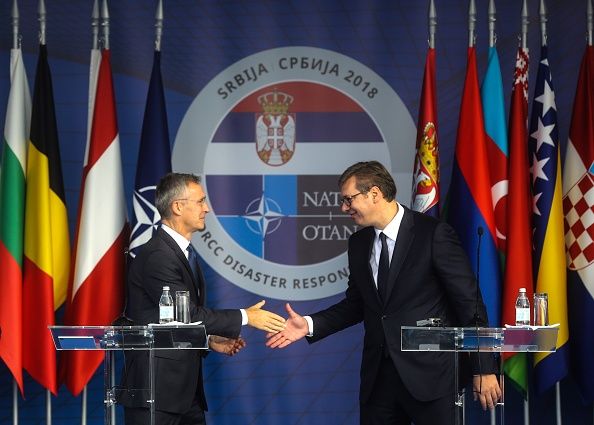 A country with a history of war and one of the world's most complicated and controversial relationships with NATO is now aiming to forge its own path to military neutrality.
In Belgrade's sprawling Palace of Serbia, an austere modernist building constructed in the wake of World War II to symbolize the birth of socialist Yugoslavia, Ivica Dačić, a longtime politician and the country's current deputy prime minister, addressed a group of former and current NATO officials, security experts and NATO enthusiasts with his vision for his country's potential cooperation with the Western military alliance.
"Our activities, which consist of cooperation including military and other exercises with non-NATO countries, are not at the expense of our relations with NATO and its member states, and vice versa," Dačić said.
"We are aware that the relations between Serbia and NATO are delicate, burdened by the legacy of the past, the bombing of the then Federal Republic of Yugoslavia, without the authority of the Security Council, with civilian casualties and massive material devastation. We have different views about this, and this is the reality."
The official's comments on potential cooperation demonstrated a subtle but significant shift for the leadership of a country with a bitter relationship with NATO. There are few people in Serbia who don't remember that the Western military alliance, under the direction of then President Bill Clinton, bombed Yugoslavia in 1999 to put a stop to the fighting that was taking place in the Serbian province of Kosovo.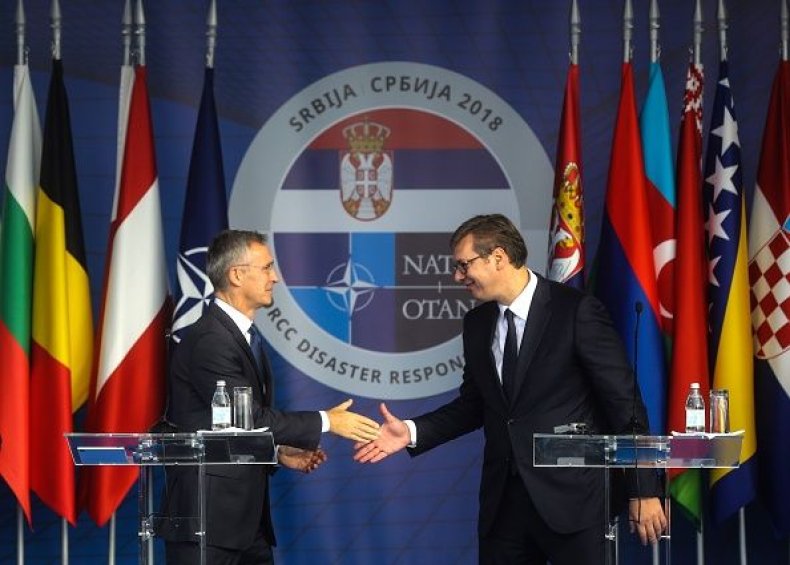 Nearly two decades later, some of Belgrade's buildings still bear the markings of the onslaught. Rumors continue to spread about the diseases and long-term deformities allegedly caused by depleted uranium dropped in NATO bombs. Those rumors were propagated despite the fact that experts have found no evidence of long-term illness connected to the bombings. Large banners hanging in front of the national assembly decry the atrocities of the NATO bombings and accuse Bill and Hillary Clinton of committing war crimes in Kosovo.
Nevertheless, the country's historically acrimonious relationship with NATO hasn't stopped the government from forming ties with the alliance entirely. In October, NATO and Serbia held joint exercises for disaster response preparedness. NATO officials stressed that much of the organization's cooperation with Serbia took place behind the scenes.
Serbia is currently the only country in the Balkans without aspirations to join NATO. Other former Yugoslav republics, like Croatia and Montenegro, have already joined the alliance. Others, like Serbia's neighbor Macedonia, are expected to join in the near future. Some analysts wonder how Serbia, which also participates in military exercises with Russia and whose leadership prides itself on maintaining healthy ties to both Moscow and Europe, will interact with NATO once all of its neighbors have signed up.
For some, Scandinavia, a small group of northern European countries that has succeeded in avoiding war with each other for two centuries while forging disparate connections to both NATO and the European Union, could provide a good model for the Balkans. Sweden and Finland are both European Union members that are not NATO members, Norway is a member of NATO but is not in the European Union, and Denmark is a member of both organizations. And yet all four countries cooperate on a range of security issues.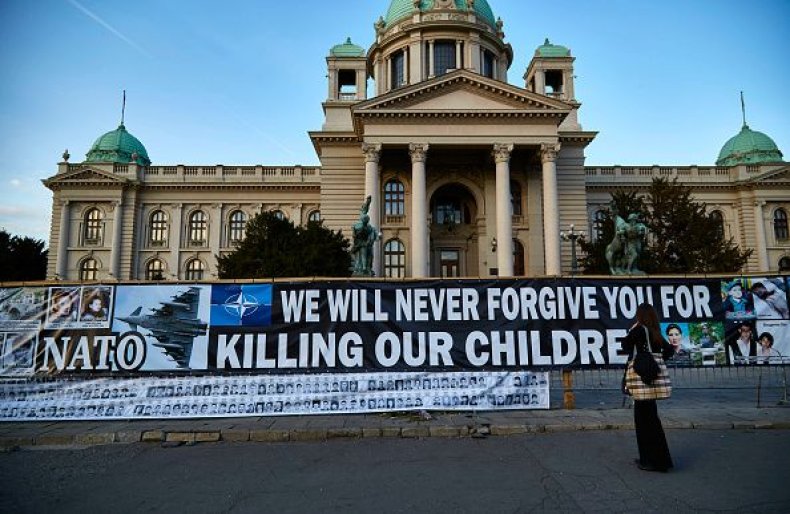 "An attack on one Nordic country will affect all because we're small, and that's a lesson for the Balkans. You don't have to be all part of the same organization," said Anna Wieslander, director for northern Europe at the Atlantic Council, a think tank, and citizen of Sweden.
"In regards to NATO, we actually joined its Partnership for Peace as soon as it came up in 1994—not because we wanted to join NATO, we wanted to continue to be militarily nonaligned—but we wanted to be able to cooperate on the challenges that Europe was facing then when the east and west distinction fell."
Military neutrality, however, doesn't come without pitfalls. Many experts noted that a country must have the resources to defend itself if it is not willing to join a formal military alliance. That independence comes with a hefty price tag for a country like Serbia, which still has a per capita GDP of under $6,000 a year.
"To be completely neutral is excessively expensive, and I think Serbian leaders know it. And I think the problem in a certain sense with Serbia is that they want to be completely neutral and properly balanced between both sides, but they cannot afford it, and they are trying to hedge in different ways," said Arne Sannes Bjornstad, Norway's ambassador to Serbia. "That gives them less security and more expense."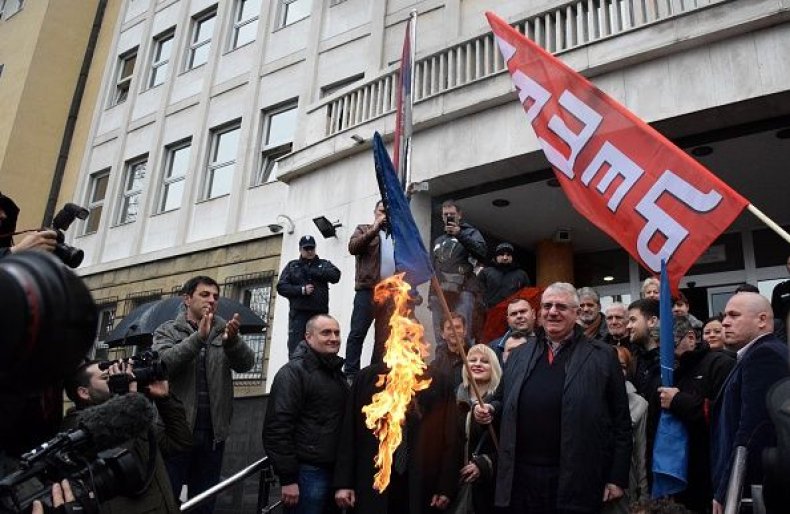 For example, Serbia buys military and government technology from both Russia and Europe, making the country more vulnerable to cyberattacks.
"If you want to protect your infrastructure, your computer networks, you need to decide who you are actually defending against, and, depending on the threat assessment, you have to decide where you are buying the equipment," Bjornstad said. "Serbia buys from all countries, and if you link this together you basically have no security, because you have different open doors."
NATO officials, however, said they were willing to support Serbia's goal of achieving military neutrality in whatever way they could.
"We know that the NATO-Serbia relations aren't entirely without complications. We know it's not universal affection on [the] side of Serbia," said James Appathurai, NATO's deputy assistant secretary general for political affairs and security policy.
"We at NATO really want to put extra energy to help the countries of this region achieve their goals, whatever their goals are. What we do want is more practical cooperation, more political dialogue. This is not NATO's backyard, it's our home. It's one room of a big European home."