Student, 11, Hit By Car And Killed During National School Walkout to Protest Gun Violence
An 11-year-old boy from Parkland Middle School in El Paso, Texas was hit by a car and killed during the National Student Walkout to protest gun violence on Friday.
Jonathan Benko sustained fatal injuries after being struck by a vehicle on Loop 375. Police said Benko was among a group of students who left the designated walkout area during the walkout that marked 19 years since the Columbine shooting.
Informing parents and students about the death of a Parkland Middle School student, the Ysleta Independent School District said in a voicemail: "It is with great sadness and heavy hearts that we inform you of the death of a Parkland Middle School student who left campus this morning and was struck by a vehicle on Loop 375," KFox14 reported.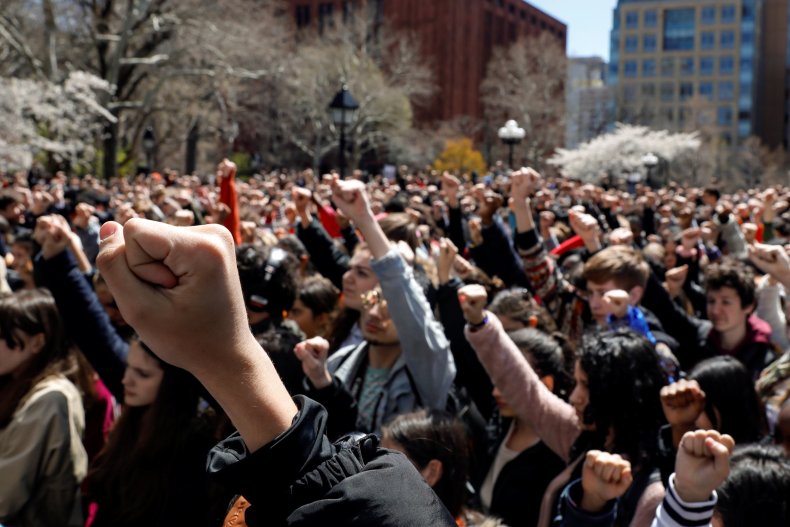 According to one of his fellow students, Benko was a keen musician who lit up the room.
Angela Rodriguez, 14, told the El Paso Times: "He was a free spirit. He was fun to be around, always lighting up the room."
"He played the violin. He was very good. He was one of the best ones in the class," she added.
Following the incident, Benko was taken to University Medical Center, where both his mother and uncle are staff members.
In a statement, UMC President and CEO Jacob Cintron told KVIA: "All of us at UMC are heartbroken by the loss of a child belonging to one of our Associates, especially a child as young as Jonathan."
"As a father, I can only imagine how hard this must be for Ashley and her family. She is also one of our family at UMC. Our support, thoughts and prayers are with her and her family throughout this difficult time," he added.
UMC has announced a memorial fund for the family in memory of Benko, with checks to be made out to: UMC Foundation, C/O Jonathan Benko Fund, 1400 Hardaway, Ste. 220
El Paso, TX, 79903.