Student Accused Of Snatching MAGA Hat From Trump Supporter May Face Year In Jail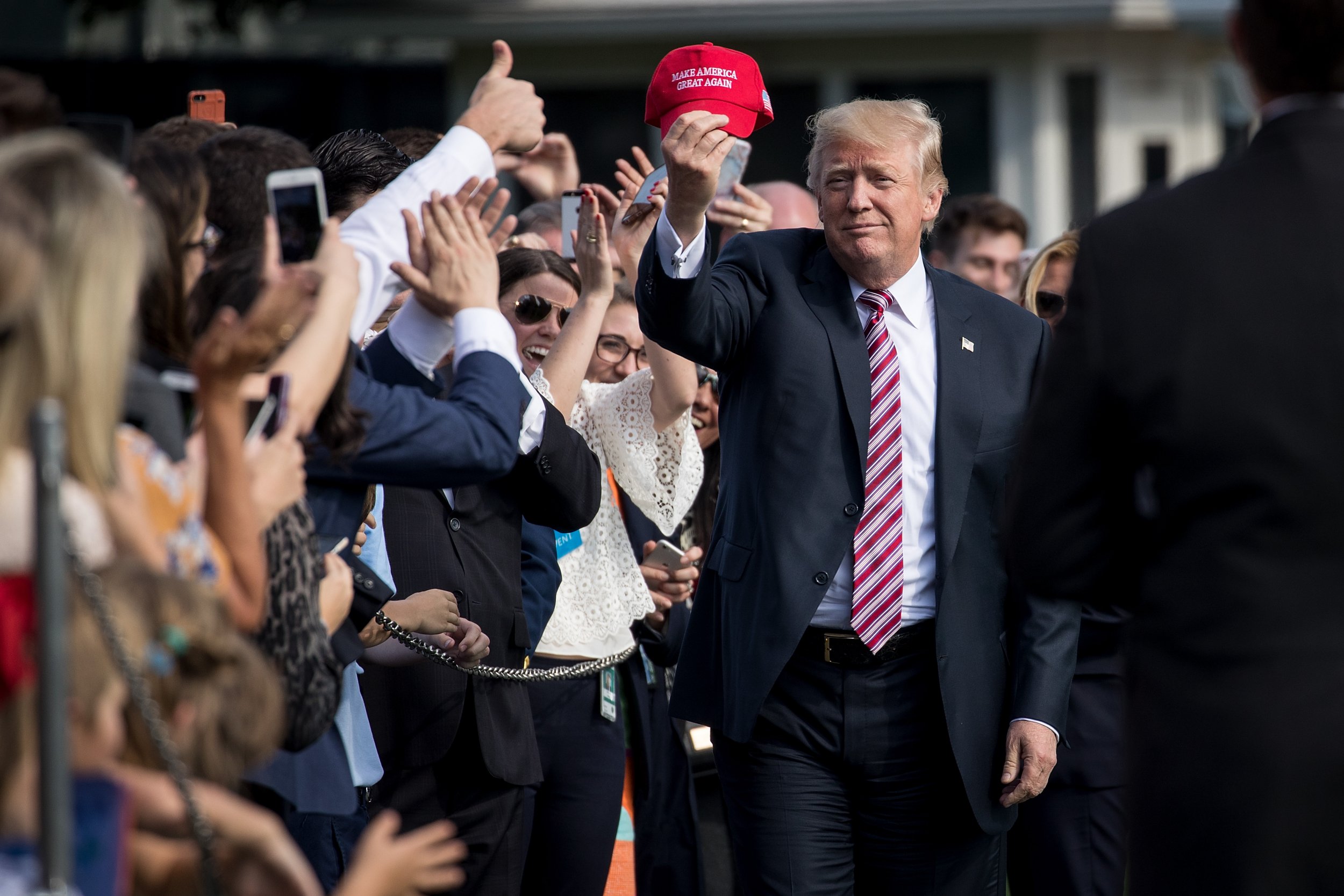 A student accused of snatching a MAGA hat from a Trump supporter could face a year in prison over the alleged misdemeanor.
Edith Macias was charged with grand theft this week after allegedly taking the hat from fellow University of California, Riverside student Matthew Vitale at a campus meeting on September 27.
Footage of the incident was posted to Facebook, showing Macias lambasting Vitale for his decision to wear the hat — a video that went viral.
"This is mine. You do not get to take other people's property that is legally theirs in this county," Vitale told Macias after his hat was allegedly taken.
"Man, fuck your laws," Macias replied, also telling Vitale in the footage: "Your fucking freedom of speech is genocide, homeboy! Is that what you are trying to represent?" then refusing to give the hat back, prompting intervention from police officers.
According to the Riverside County District Attorney's Office, Macias could face up to one year in jail after being arrested over the incident because Macias is being charged with a higher misdemeanor than a normal petit theft because she allegedly swiped the hat off Vitale, Fox News reported.
The arrest warrant says Macias claimed to one of the police officers she wanted to burn the MAGA hat because she felt the words "Make America Great Again" were symbolic of the "genocide of a bunch of people."
Vitale, who is a member of the college's Republican Club, pressed charges following the incident and explained that he was "excited" to see the district attorney's office had taken the complain seriously.
"I do, very proudly, wear my MAGA hat," Vitale told Fox News
"I'm not doing this to be punitive or see her rot in jail. I want people my age to realize that things like this aren't tolerated in America. We just want to have our rights guaranteed and that's what it's all about," he added.