Student Arrested Over 'Credible Threat of Violence' Against School
A student in Washington has been arrested after allegedly issuing a threat to their high school.
The student, from Edmonds-Woodway High School, was arrested overnight, according to a KOMO News report.
The school principal, Allison Larsen, sent out an email addressing the issue.
The student had made a "credible threat of violence" against the school, she said in the email.
"We want to thank the students and families who reported information about this student's threat right away by calling 911," she wrote.
"Actions like that are a critical part of our district's safety plan."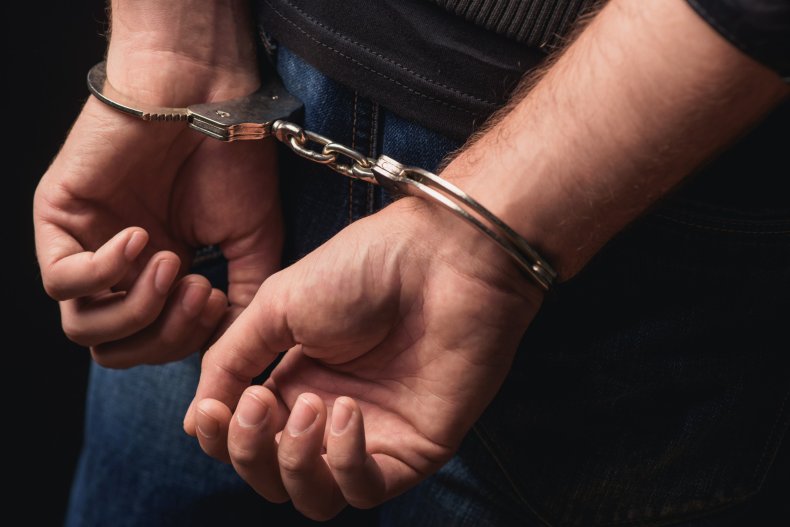 In the email, she also highlighted the importance of ensuring safety and support for students and emphasized the need to report threats immediately.
"This threat of violence may bring up different feelings for students and staff, especially following the mass school shooting in Texas just a few weeks ago," the email said.
"If your students need support, please reach out to our counseling office.
"We want to remind and emphasize the importance of reporting any safety concerns. If it is urgent, please call 911 right away. For other threats or safety concerns please contact staff directly or use Safe Schools Alert, a tip reporting service."
Newsweek has contacted Edmond's Police Department and Edmond's Woodway High School for comment.
The debate on how best to protect students and children from mass shootings at schools has been reignited following the events at Robb Elementary School on May 24.
Since then, threats of violence at schools have resulted in arrests around the U.S.
Days after the Robb shooting a fifth-grade student in Florida who threatened a mass attack in a text message was arrested.
The Florida student, 10, was charged with making written threats of a mass shooting.
"This student's behavior is sickening, especially after the recent tragedy in Uvalde, Texas," Lee County Sheriff Carmine Marceno said in a news release.
"Making sure our children are safe is paramount. We will have law and order in our schools. My team didn't hesitate one second to investigate this threat."
The boy attends Patriot Elementary School in Cape Coral in the Lee County School District, where the Threat Enforcement Team was "notified immediately about the text and started analytic research," according to the sheriff's office.
The sheriff's department shared the information in a social media post that included a 22-second video clip of a child with his hands behind his back being led into a police vehicle.
The case was investigated by the Youth Services Criminal Investigations Division. Deputies said the boy was arrested after detectives determined "probable cause."
"Right now is not the time to act like a little delinquent. It's not funny," Marceno said. "This child made a fake threat, and now he's experiencing real consequences."