Student With Autism Intentionally Blocked From Entering School, Parent Says, Principal Placed On Administrative Leave
A principal from a school in Washington has been placed on administrative leave after a mother claims her son was locked out of the building on purpose.
JaVohn Perry told KCPQ on Saturday that her 11-year-old son, Jamar, was shocked to see him walking around outside of Springbrook Elementary school in Kent, Washington, after the school's principal, Ashli Short, allegedly locked him out of the building on December 14.
Perry told the news station that her son has autism and behavioral issues. She claims her son had to tell her about the incident and that no one from the administration came forward to explain to her what had happened. Perry said she requested the surveillance video, which recorded the incident, KCPQ reported.
In the video obtained by KCPQ, the 11-year-old boy can be seen walking around the school building. Perry told the news station that Short allegedly admitted to locking Jamar out.
"She admitted that she did when I asked her. She said that yes, she locked him out. That she felt she was in danger, so she wanted to make sure everyone was safe so she locked him out," Perry said.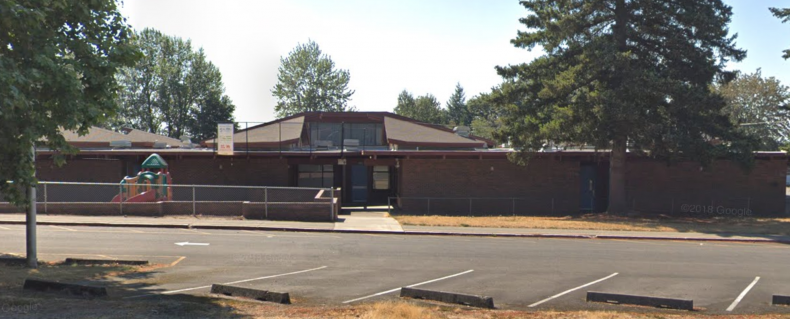 The mother also claimed that Short told other staff members to keep Jamar out of the building and that one teacher closed the blinds on him while he tried to get back inside the classroom, according to KCPQ.​
Newsweek has reached out to the Kent School District for further information on the incident but did not hear back in time for publication. In a statement to KCPQ, the school district said it had placed Short on administrative leave following the incident during their investigation.
"Our number one priority during this time continues to be the excellent education and the safety of our students," the statement to the news station read.
In May, a mother claimed that her son's teacher sent her expletive messages about her son's behavior. Tiffany Lynn Elfstrom previously told The Fresno Bee that she received text messages from her son's teacher at Levy Fry Intermediate School in Texas City while she was on the phone with her.
The teacher allegedly sent vulgar text messages describing her son's behavior because he was crying. Elfstrom posted the text messages to Facebook following the incident. She told KPRC that her son has autism, ADHD and bipolar disorder. The mother said the teacher did not intentionally send the text messages to her, the news station reported.