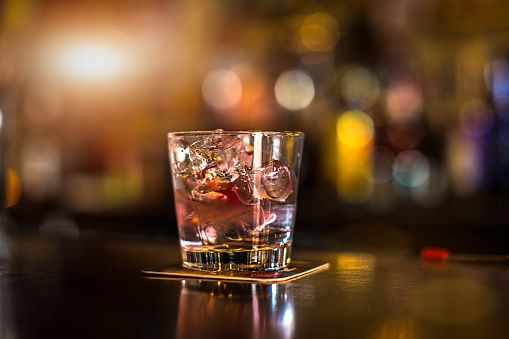 A college student set on empowering others in social settings is developing a napkin that can test for dozens of date rape-linked drugs.
Danya Sherman, a junior at George Washington University, crafted the idea for a drug detection product after a friend drugged her and betrayed her trust while she was studying abroad in summer 2016. The resulting product, KnoNap, looks and feels like a regular napkin, but can detect at least 26 drugs, such as Rohypnol—known widely as "roofies" —Xanax and Valium.
Sherman told Newsweek that date rape and drug-facilitated sexual assault are issues she and her team "are really passionate about, and are tirelessly working to improve because we believe everyone deserves to be in power and be in the know." About one in 13 college students in a 2016 study said they'd been drugged or had suspected being drugged.
The way KnoNap works is simple: The user could dip a finger or stir stick into his or her drink and place it on the napkin, Sherman said, adding that the spot on the napkin would then change color noticeably in the presence of one of the detectable drugs. The napkins are disposable and could feasibly last for four uses.
The goal is to have the product on sale by next fall, she said. The cost is not yet determined.
What makes the product unique, Sherman continued, is that it is gender inclusive and tests for more drugs than any other comparable product—and avoids putting the product's chemicals in direct contact with users' drinks. Drink Safe coasters, which test for two drugs, are the only related product currently on the market. Other drug detection proposals have included color-changing nail polish and straws.
KnoNap "can be easily incorporated into any social setting and be used by anyone, regardless of gender or sexual orientation." Sherman said. "That's something the company really promotes: usability as well as inclusion."
Sherman has received funding from competitions, as well as mentoring and resources from Georges Office of Innovation and Entrepreneurship, to make KnoNap a fully developed product. KnoNap is now in testing mode and has gone through two student-based focus groups, Sherman said. She and her core team of seven contractors and other students are also speaking with manufacturers and intend to launch a Kickstarter campaign in the spring to rally further interest and funding.
Apart from selling KnoNap online, Sherman plans to introduce the product to a host of retail stores, pharmacies, bars, clubs and social organizations—and hopefully empower and educate people along the way.
"There's more awareness about sexual assault, drug-facilitated sexual assault...now than ever before," she said, referencing the #MeToo movement. This issue "is something that I'm continuously motivated to work to prevent for my peers, my friends, my sister, my future children and the world."