Illinois Student, 19, Found Strangled To Death In Her Car At University Parking Garage—Person of Interest in Custody
A person of interest is in custody after a 19-year-old student was found murdered in her car inside a parking garage at the University of Illinois at Chicago, officials said.
Ruth George, a kinesiology student at UIC, was found unresponsive in a vehicle parked at the Hasted Street parking garage in University Village on the Near West Side of Chicago, police said.
In a public safety advisory on Saturday, UIC Police said they located the student, who had been reported missing by her family, at around 11.15 a.m. on Saturday. The discovery was reported to the Chicago Fire Department, who sent a crew and pronounced George dead at the scene.
An autopsy conducted by the Cook County medical examiner's office found George was strangled and ruled her death a homicide. A spokesman told Newsweek: "The Office determined George died as a result of strangulation. The manner of death is homicide."
A person of interest is in custody in connection with George's death, UIC Kevin Booker said on Sunday. That person is not affiliated with the university.
Booker said George was alone when she entered the Halsted Street Parking Garage at around 1:35 a.m. on Saturday. The person of interest who is in custody entered the garage right after her, he said.
George's family reported her missing to UIC Police at around 11 a.m. because they had not heard from since Friday evening, he added. After her phone "pinged" to the parking garage, officers and George's family members arrived there to find her unresponsive in her car.
UIC Police said it is working with city, state and federal agencies to investigate the death. Newsweek has contacted the department for further comment.
Chancellor Michael D. Amiridis said officers from the UIC Police Department have "worked around-the-clock" to investigate the circumstances of George's death.
In a statement on Sunday, he paid tribute to George, of Berwyn, Illinois, describing her as a "talented" student who wanted to become a health professional.
"All of us are devastated by the loss of Ruth George, a member of our Honors College and a talented kinesiology student with dreams and aspirations to become a health professional and help others. Our thoughts, our hearts and our condolences are with her family and friends during this trying period," he said.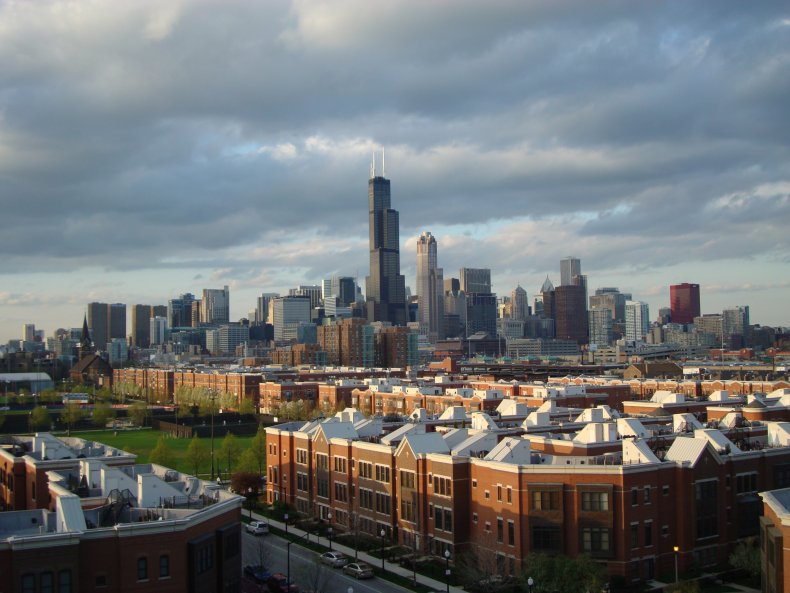 Amiridis urged students to remain vigilant both on and off campus. "The traumatic loss of life of one of our community members is very difficult to comprehend and surely invokes a range of emotions for all of us," he said.
"The safety and well-being of everyone at UIC is our foremost concern. I encourage you to continue to take advantage of the prevention tools and resources available on campus and to remain vigilant while you are both on and off campus."
News of George's death has worried some of the students at the university, which with nearly 34,000 students is Chicago's largest.
Parind Petiwale, a senior, told CBS Chicago: "There are students that are still scared about it, of going outside." Karan Patel added: "Now everybody is worrying about their safety and stuff like that."
Anyone with information that is related to the investigation is urged to call UIC Police at 312-996-2830.
Update: This article has been updated with a comment from the Cook County medical examiner's office.