Student Government President in Mississippi Arrested on Drug and Weapon Charges
James Stirgus III, president of the Student Government Association at Alcorn State University (ASU) in Mississippi, was arrested on two felony charges Thursday—possession of a firearm and sale of a controlled substance, according to WAPT and the Vicksburg Post. The controlled substance in the case is marijuana, according to WAPT.
ASU released a statement about the incident, however it did not identify Stirgus by name, as federal law states that school disciplinary records are confidential. Newsweek has included Stirgus' name for clarity.
According to the school, Stirgus was asked to leave the Alcorn State/Prairie View A&M football game on Sunday. He was later arrested on Thursday and transported to Claiborne County Jail, where he posted a $10,000 bond.
According to a statement provided by ASU, Stirgus has been put on an interim suspension while the school conducts a disciplinary hearing.
"Please know that we take these situations very seriously, as we work daily to ensure a safe and secure environment for thousands of students, faculty, staff, and visitors," the school said.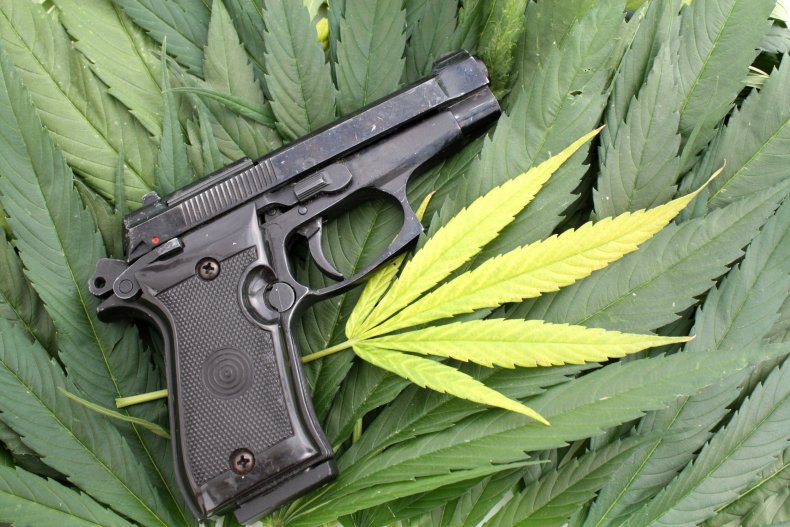 Stirgus, who graduated from Vicksburg High School in 2017, is majoring in business finance, and was elected as the 2019-2020 Student Government Association president in March.
"I would like to survey the student dormitories to figure out and solve any major issues. I also hope to establish a website for student organizations to publish their events so the student body can become more aware and interactive with each other," he told Alcorn's official website upon his election in March.
There is already a change.org petition, organized by ASU student Diamond Johnson Friday morning, requesting Stirgus' return to campus and praising the work he's done as president. As of this writing, the petition has over 1,600 signatures.
"Y'all already know the good things Stirg has done for Alcorn State University. So let's all do the right thing and help get him back on campus!!! #EverythingGRRRD," the petition says.
According to current Mississippi state law, it is a felony to possess or carry a firearm of any sort on any school campus. Possessing a firearm on school campus carries a potential maximum sentence of a $5,000 fine and three years in prison.
The controlled substance charge carries with it a maximum sentence of 20 years in prison, and the possibility of fines ranging from $1,000 to $250,000.
Correction (9/28, 3:00 p.m.): This article was updated to reflect that ASU did not identify Stirgus in any of its statements.