Maryland Student Arrested After Bringing Loaded Gun and Knife to School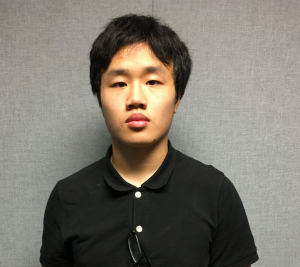 Authorities arrested a student from Clarksburg High School, in Maryland, on Thursday after he bought a loaded gun and knife to school.
Alwin Chen, 18, was charged with three offenses related to bringing a loaded 9mm handgun and knife to campus, Montgomery County police said in a statement.
"At approximately 2:10 pm today at Clarksburg High School, a School Resource Officer arrested a Clarksburg HS male student for having a loaded handgun on school property. The investigation is ongoing. We will release additional information as it is confirmed," Montgomery County Police wrote in a tweet on Thursday.
At 2 p.m. yesterday the School Resource Officer (SRO) received information that Chen had brought a gun to school, according to the statement. Following the tip-off, school security went to Chen's classroom and pulled him out of class.
The security employee and SRO took Chen to a school office and asked him if he was carrying a weapon on his body. The student admitted there was a knife in his front, shirt pocket and a handgun in his book bag.
The SRO successfully retrieved the weapons and placed Chen under arrest. The teenager was then taken to the Central Processing Unit where he was charged with possession of a handgun, possession of a firearm by a person under 21 years old and possession of a firearm on school property.
Chen's motive for bringing a gun to school remains unclear at the time this article was published. Police say the investigation is still ongoing and detectives are working to collect further information and evidence.