Student Has Thousands of Dollars Stolen, Bank Demands She Pay Back Lost Money With Interest Because Her PIN Was Phone Number
Canada's biggest bank is demanding a student pay for thousands of dollars in fraudulent charges made to a lost debit card, because she used part of her phone number as her personal identification number (PIN), according to an article published Thursday by CTV.
Dana Roeger, 20, said the Royal Bank of Canada (RBC) has deemed her responsible for $8,879 (around $6,800 U.S.) in fraudulent charges made to her debit card, which went missing after a shopping trip at a Toronto-area mall. She said the bank is holding her liable because she used the last four digits of her phone number as her PIN.
"They are claiming because the transactions were made with my PIN number, I should be held 100 percent liable," Roeger told CTV. "Despite the fact they have police photos showing the person who used the card is proven not to be me."
Roeger last used the card at a Starbucks coffee shop in the mall but did not immediately notice it was missing. She later noticed the card was gone while on a return train ride to Ottawa, where she studies business at a university.
"I hadn't realized that the card had gone missing until I was traveling back to Ottawa on the train," she told the outlet.
Roeger said she was unable to get to an RBC branch until the following day, when she informed the bank of the missing card. Although she assumed that her account would be immediately suspended or cancelled after telling the bank what happened, weeks later she learned it remained active and her account had been overdrawn by more than $8,000 (about $6,100 U.S.) in fraudulent charges.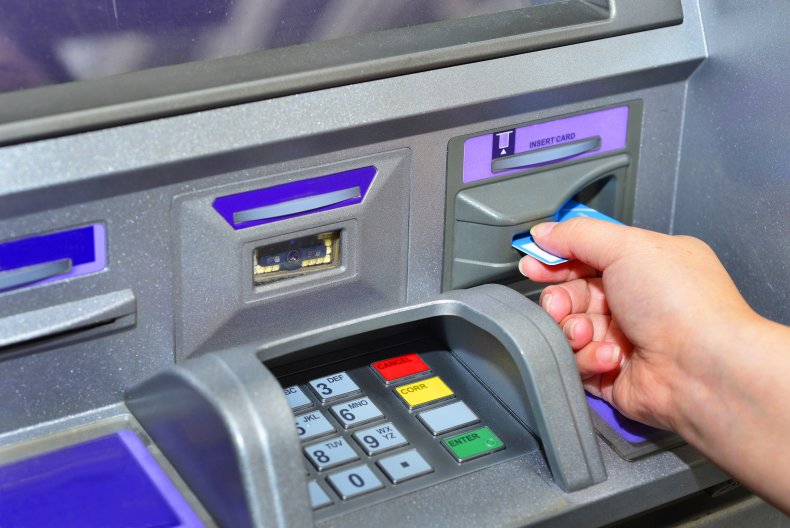 An investigation later revealed that someone else had taken the card and was depositing phony checks into her account and making withdrawals before the checks bounced. The bank blamed Roeger because her PIN was used to make the withdrawals, suggesting she either shared the number or made it too obvious to guess. The student said she cannot afford to pay the fraudulent debt and believes RBC is acting unfairly.
"All I ask is that the bank realize that I was not responsible for this. I was robbed," said Roeger. "I was literally a victim of fraud and they should take off this debt because it was not accumulated by me."
In addition to the fraudulent charges that resulted in the overdraft, the bank is also insisting Roeger pay for interest accumulated on the amount.
A spokesperson for RBC told CTV that unauthorized charges are reviewed on a "case-by-case basis," but that customers are given advice to make sure PINs are "unrelated to personal information" so they are not "easily guessed."
Newsweek reached out to the bank for additional comment but did not receive a response in time for publication.