Student Injured in Shooting at Tennessee Elementary School
One student was injured in a shooting incident at an elementary school in Tennessee on Thursday.
At around 11:16 a.m. ET, the Memphis Police Department said that they were responding to a shooting incident at the Cummings K-8 Optional School in South Memphis.
"Officers located one male juvenile shooting victim," the Memphis Police Department said. The student was transported to the Methodist LeBonheur Children's Hospital in "critical condition."
"Officers are clearing the building. Students and faculty members are being relocated to a staging area," police said in a statement posted to Twitter. "No other injuries have been reported."
During a press briefing, Memphis Assistant Chief of Police Don Crowe said that the department received a call from inside the school regarding a person that was shot at around 9:15 a.m.
According to Crowe, the student that was shot is 13 years old.
"During the course of the investigation, video evidence indicated that our shooter was another student here at the school. The shooter fled the scene in a vehicle," Crowe said.
Crowe said during the press conference that while officers from the Memphis Police Department's Tactical Unit and from other federal law enforcement agencies conducted a secondary search of the school, the suspected shooter turned himself into police.
"The suspect is now in custody," Crowe said.
Crowe noted that it is still very early in the investigation and a motive for the shooting is still unknown.
Shelby County School District spokesperson Jerica Phillips said during the press briefing "certainly just want to echo what Memphis Police has shared this morning in regard to our thoughts and prayers being with the student and their family."
Phillips added that students were evacuated after the shooting incident and transported to a church down the street. "At this time we are now conducting our dismissal process," she said.
Following the incident, Shelby County Schools superintendent Joris Ray wrote in a tweet that his "heart aches for our @SCSK12Unified children."
"Gun violence has no place in our schools or communities. My thoughts are with the Cummings K-8 family and child recovering @LeBonheurChild. Parent to parent, I just embraced the young man's father and we prayed for better days," the tweet said.
While speaking to reporters outside the church, Ray said, "This has to stop. This must stop. The gun violence must end," the Memphis Commercial Appeal reported.
"We're gonna do everything in our power—everything in our power—to keep this from ever happening again," Ray added, according to the newspaper.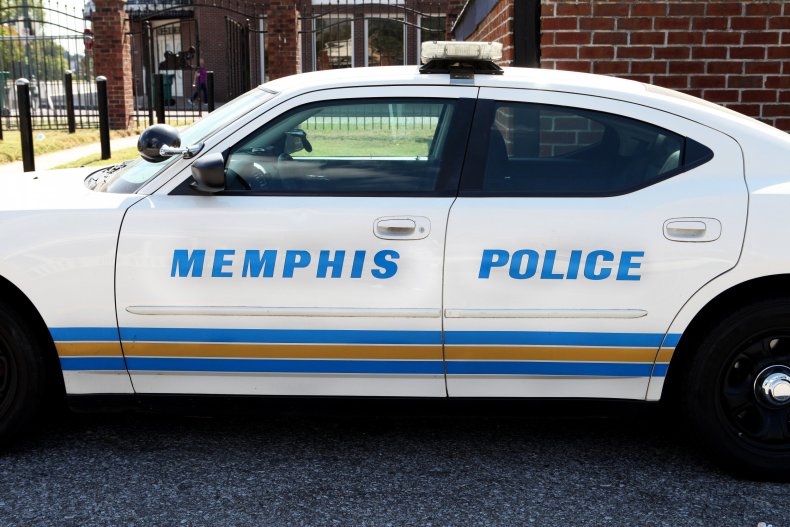 The Memphis Police Department directed Newsweek to the press briefing after reaching out for comment.