A little over two weeks before the U.S. government runs out of money, Congress is struggling to come up with an agreement to fund the operations of federal agencies.
Republican House Speaker Kevin McCarthy is struggling to corral his conference to move forward on a string of spending bills that will keep the federal government working past the September 30 funding deadline. Should the stalemate continue, the government will shut down, disrupting the lives of millions of Americans.
One government entity that faces potential disruption is the Department of Education, which is responsible for administering federal loans to students. In past government shutdowns, student loan payments and their administration were immune from a work stoppage at the department.
"Programs with mandatory funding can make obligations and payments during a shutdown. Examples of such programs include Pell Grants and Federal Direct Student Loans," a 2021 education department contingency plan says.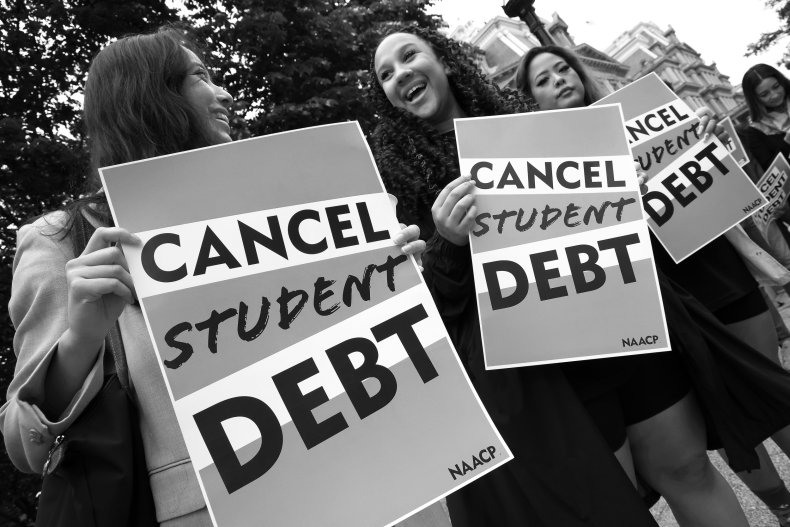 "Program funds for Pell Grants and Direct Student Loans are provided through mandatory and carryover appropriations," the agency added, meaning that the cash had been budgeted for prior to the expiration of the department's overall budget.
Interest payment on federal student loans restarted at the beginning of September, and the overall payments are due to resume in October after a more than three-year hiatus. A shutdown may not change that timeline.
In preparing for a potential shutdown in 2021, the department said Federal Student Aid's chief operating officer and officials who are responsible for the administration of Pell Grants and direct student loans "will designate the minimum number of employees necessary to keep these programs operational."
It added that these could "include employees needed to obligate and process payments, maintain systems necessary to disburse Pell Grants and student loan
payments, and provide legal counsel in FSA and other offices. For the short term, these employees would continue to work."
Washington eventually agreed on a stopgap spending bill, averting a shutdown. The expectation is that a similar contingency plan will be put in place should Congress come to an agreement.
But with a skeletal staff in place, some of the processes to administer applications and disburse may face delays, according to Bankrate.
"If you're seeking financial aid for college, a government shutdown could add some time to the process. New loans under the [Free Application for Federal Student Aid] are typically reviewed and processed, but a government shutdown could slow things down," it wrote.
Newsweek reached out to the Department of Education via email for comment.