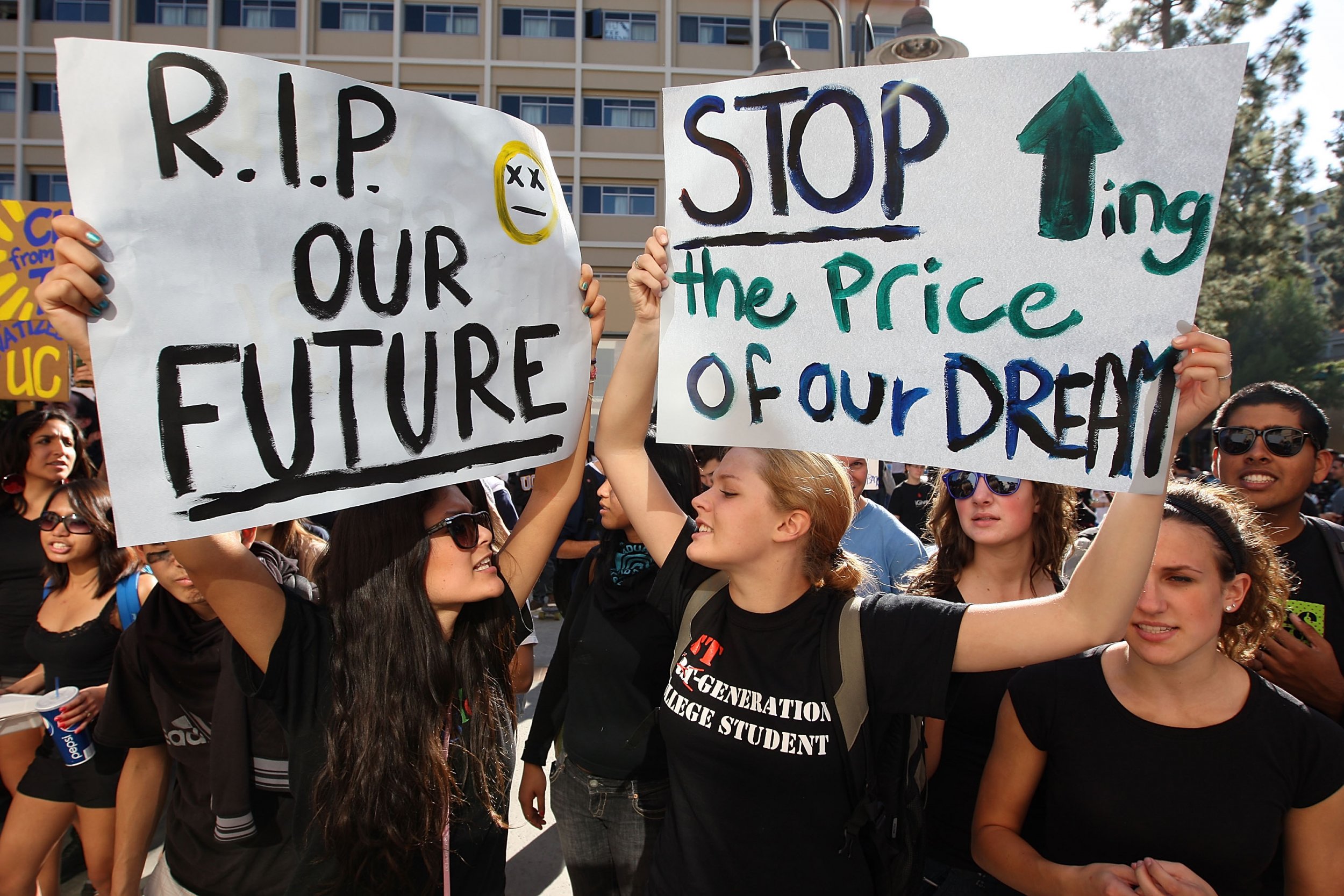 A Republican-backed student loan plan in the U.S. Senate would automatically deduct payments from borrowers' paychecks and would force colleges to prove degrees are "worth the students' time and money."
Tennessee Republican Sen. Lamar Alexander, chairman of the U.S. Senate committee on Health, Education, Labor and Pensions, is pushing legislation to "simplify" student loan debt and make three major changes to the Higher Education Act. First, his proposal would ease the process in which people can apply for federal student loan aid, including a reduction of FAFSA application questions from 108 to about 24. Second, it would reduce payback plans to only two options -- both of which would take money directly out of borrowers' post-graduation paychecks. And third, it would create an accountability system requiring public, private and for-profit colleges to prove whether students are actually paying off their loans.
Alexander, who served as U.S. Secretary of Education under George H.W. Bush, proposed the student loan changes to lawmakers earlier this month, noting that about 40 million Americans owe more than $1.5 trillion in collective student loan debt. In prepared remarks he made on February 4, Alexander said a college graduate recently sent him a letter detailing "just how expensive and soul-crushing the debt" of student loans has become.
One of the major changes in the proposal would reduce the amount of repayment plans available to borrowers and create only two mandatory options. In the options, "both of which would automatically deduct payments from your paycheck," according to Alexander's proposal. One of the two mandatory wage garnishment plans is a standard 10-year repayment plan with bills being capped at 10 percent of discretionary income. The second is a pay as you earn plan with payments spread out equally over 10 years. With 1-in-5 of the country's more than 40 million student loan borrowers currently in default, Alexander's plan also pushes a new "accountability system based upon whether borrowers are actually repaying their student loans."
Employers would become responsible for removing funds from their employees' paychecks and then sending that money on to the government, similar to a tax. Alexander's proposal does not address interest rates that typically bloat borrowers' payback plans.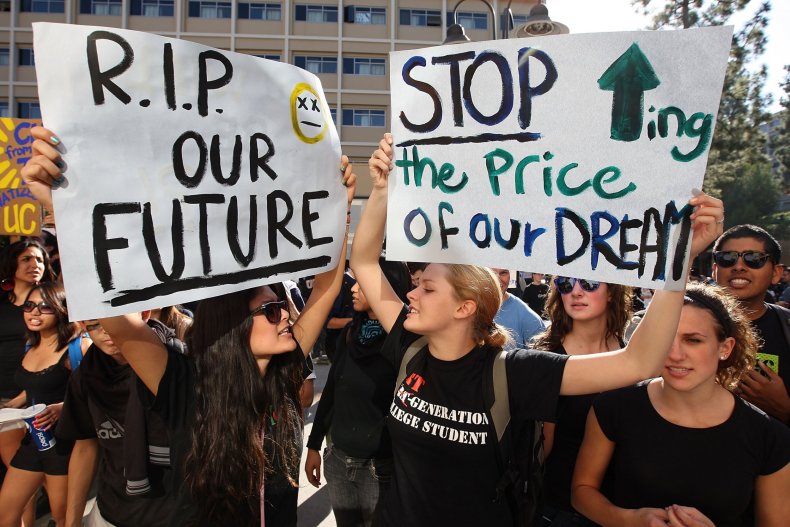 "This will end the nightmare of students worrying about 'how do I pay back my student debt.' And it will help make sure that taxpayers are made whole," Alexander said in a recent pitch for this student loan plan. "All three of these proposals should help students afford college and make sure that the degree they earn is worth the time and money they pay for it."
Average student debt at graduation today is about $30,000 in comparison to $10,000 in the early part of the 1990s. Experts predict collective U.S. student loan debt will balloon to $2.2 trillion by 2022. Despite proposing to make access to student loans easier, Alexander said colleges should be accountable for offering degrees that will pay back dividends after graduation.
"There is a vast system of private scholarships, loans, and work programs to assist students who want a college education," Alexander explained in the education committee proposal. "Paying for college is never easy, but because of such generosity by taxpayers, foundations and private individuals, it is easier than you may think."
Student loan expert Mark Kantrowitz recently told CNBC "I think this proposal is likely to become law, after some tweaks." Alexander said he hopes to get these student loan proposals through committee soon and have the full Senate vote on it this summer.
A February report from the National Consumer Law Center ridiculed Alexander's student loan plan, saying, "For borrowers with tight budgets that need to be navigated on a monthly basis, forced automatic payroll withholding may mean diverting money away from rent, heat or food in order to pay their student loans."