A Student Movement for Academic Freedom | Opinion
Among the many disturbing events of 2020 has been the rising threat to academic freedom at colleges and universities, both in the United States and abroad. This threat has been particularly marked at elite institutions.
Just this summer, our school, Princeton University, succumbed to a pressure campaign that called on the administration to scrub Woodrow Wilson's name from campus. This campaign also demanded mandatory "anti-racist" training and the introduction of ideology-driven curricular changes. Not to be outdone, faculty members quickly released their own demands, which included weighing professors' academic contributions differently on account of their race and the institution of a faculty board to "investigat[e] racist...research and publication." When a prominent professor wrote in dissent from the letter's most chilling demands, he was denounced by his department and condemned by an administration that said it would be "looking into the matter further."
These troublesome trends are not a Princetonian anomaly. Professors across the country have been harassed for all manner of dissent, from using the "wrong" term for the novel coronavirus to expressing the "wrong" views on social and moral issues. Nor is this a uniquely American phenomenon. There were loud calls last year for Oxford to withdraw teaching privileges from the influential legal philosopher John Finnis, simply because he espoused what some might call "traditional" moral views.
Students are especially vulnerable to these illiberal threats. Some have seen their university admissions threatened and job offers withdrawn, all for the offense of expressing unpopular opinions on social media or elsewhere. Student groups have also been denied recognition and campus privileges on account of their positions on issues. On occasion, this intolerance has even led to physical violence, as in the cases of Middlebury and Evergreen State.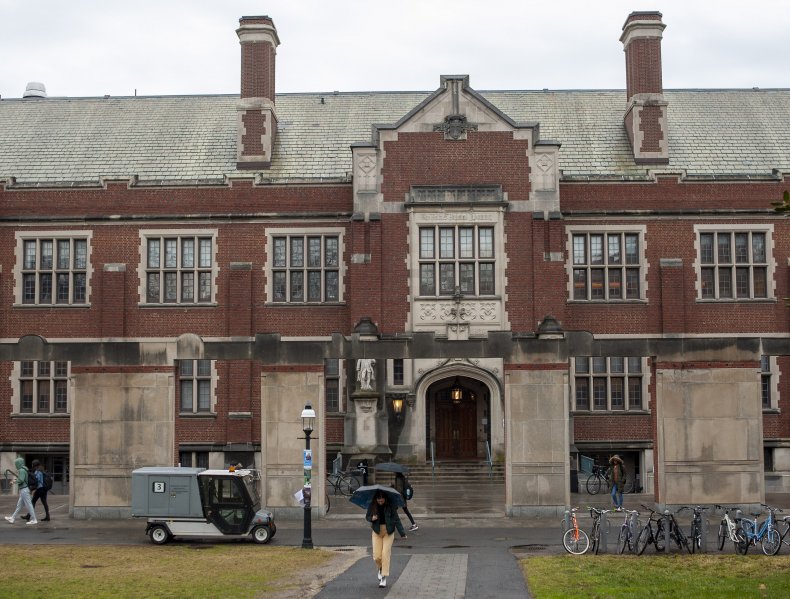 In response to the threats to academic freedom at Princeton this summer, we revived a campus group called the Princeton Open Campus Coalition. We authored an open letter to the university president in opposition to certain demands being circulated at the time, some of which, if acted on by the university, would have resulted in a damaging blow to academic freedom. In large part because it heard voices in support of academic freedom, the university did not pursue a number of the demands. The letter generated some national attention and pressured the university to reaffirm the commitment to free expression it made when it adopted the Chicago Principles in 2015.
The "woke" mobs seem strong, but they do not speak for everyone. If university administrators only ever feel their pressure and hear their demands, they may succumb to an illusion of unanimity. One-sided pressure, sporting a guise of "holding people accountable" for offensive views, can have a deleterious effect on academic life if left unchallenged. In a groundbreaking survey conducted this year, 60 percent of college students admitted to self-censoring their views for fear of how others would respond, while only one in four said they were "very comfortable" discussing a controversial political topic with their peers. Universities where students and professors feel uncomfortable asking challenging questions dismally fail their communities.
Our advocacy in defense of academic freedom at Princeton was formally recognized last week by the Heterodox Academy, which awarded us the Open Inquiry Award. While we are honored by this recognition, now is not a time to rest on laurels. Students and professors everywhere deserve the freedom to pursue truth without fear or anxiety, and we invite all who so feel to join our budding movement and stand up for academic freedom at their institutions. The goal of robust free thought and inquiry is never permanently secured, but when members of the academic community unite to remain vigilant and speak up in its defense, it can live to see another day.
Akhil Rajasekar is a senior at Princeton University and a former president of the Princeton Open Campus Coalition. Rebekah Adams is a senior at Princeton University and the current president of the Princeton Open Campus Coalition.
The views expressed in this article are the writers' own.