Student Suspended for Wearing Trump T-shirt Wins $25K and Apology From School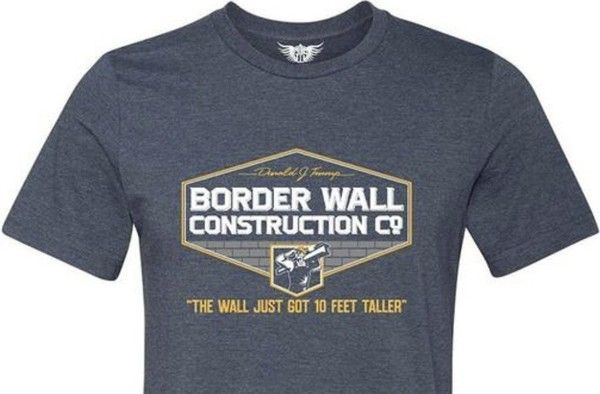 An Oregon high school student who was ordered to go home or cover up a T-shirt emblazoned with a message that backed U.S. President Donald Trump's immigration policy will be paid compensation and issued with an apology.
Addison Barnes, 18, was suspended for turning up in January at Liberty School in Hillsboro in a T-shirt that read "Donald J. Trump Border Wall Construction Co."
He sued the school, the district and the principal for violating his First Amendment rights, Oregonlive reported.
His lawyers announced they had reached a settlement which will include a letter of apology and $25,000 to cover his legal costs.
In a statement, Barnes said: "I brought this case to stand up for myself and other students who might be afraid to express their right-of-center views.
"Everyone knows that if a student wears an anti-Trump shirt to school, the teachers won't think twice about it. But when I wore a pro-Trump shirt, I got suspended. That's not right," Oregonlive reported.
But Hillsboro school officials said around one-third of students at the school were Latino, and there had been tension surrounding the issue of immigration, including deportations of students' family members and racially-motivated incidents.
"Liberty High School administration could reasonably forecast that Mr. Barnes' shirt might cause other students to feel unsafe and could potentially lead to walkouts, altercations or other disruptive actions," the district said in a statement.
However U.S. District Judge Michael W. Mosman ruled that the school district could not justify its censorship.
Mike McClane, who represented Barnes and is also the Oregon House minority leader, said in a statement it was a straightforward First Amendment case.
"Political speech, whether popular or not, is protected by the Constitution. High school students have the right to express political views subject to restrictions that must be equally applied to all students. This case reinforced that proposition," McLane said, according to the Williamette Week.