Occidental Students Protest 'Anti-Blackness,' Call for College President's Removal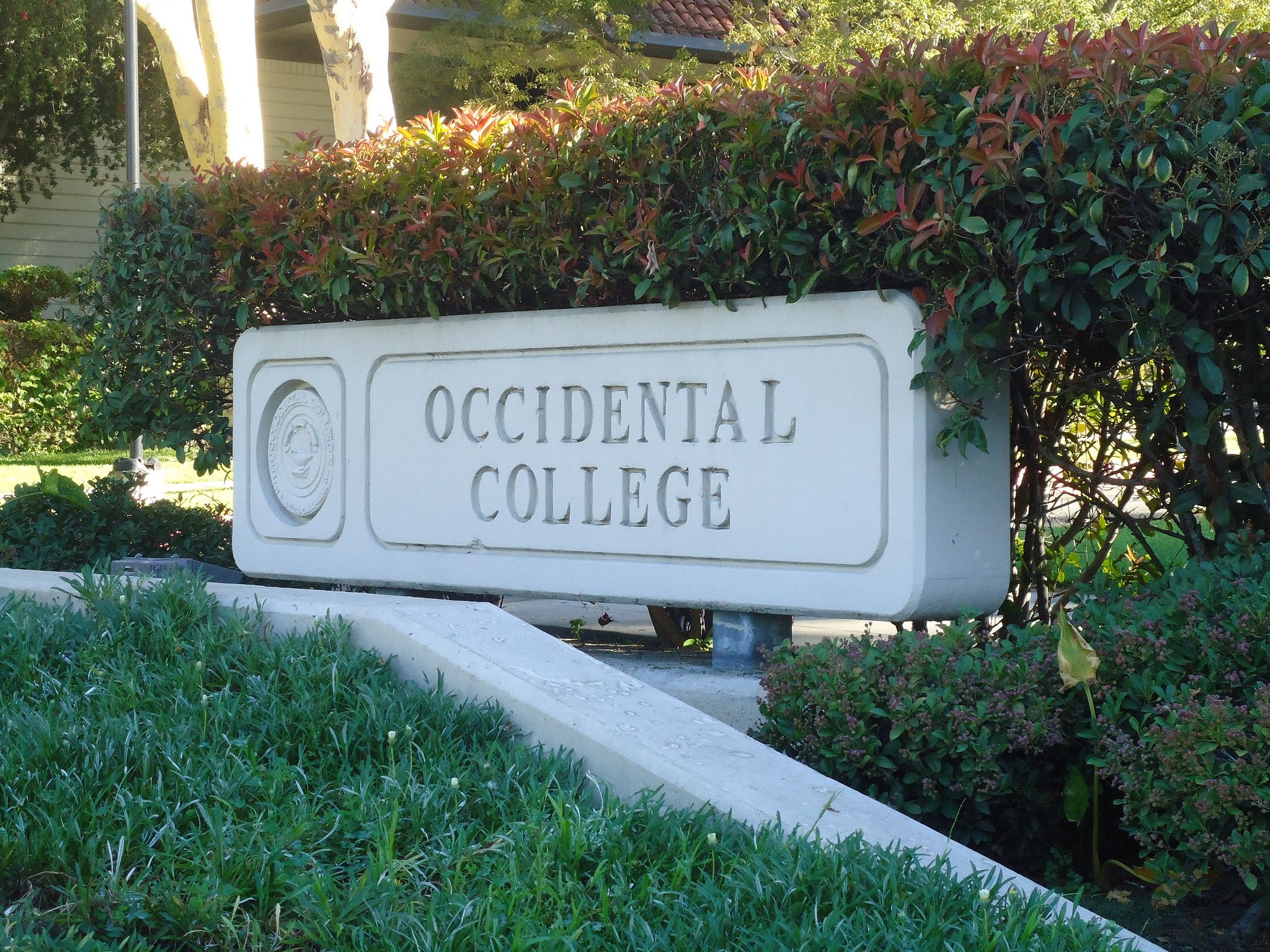 This article first appeared on The Daily Signal.
Students at Occidental College in Los Angeles have staked out tents and sleeping bags as they stage a weeklong protest to support diversity on campus, and call for the removal of the college president.
More than 400 students, encouraged to wear all black, occupied the Arthur G. Coons Administrative Center (AGC) at the Eagle Rock campus on November 15.
The vice president of Occidental College's Black Student Alliance (BSA), Mika Cribbs, told The Daily Signal that the movement is led by black students but that they have "white allies" who are also in support.
"Students are peacefully occupying Occidental's administrative center, stating that they intend to stay until a list of 14 specific points relating to diversity and inclusion of students of color are met," Jim Tranquada, Occidental's director of communications, said in a statement provided to The Daily Signal.
The students plan to camp out all week in hopes of getting their demands met.
"Our goal is to structurally and culturally change the environment of Occidental College to create a safer space for students of color because right now students of color are surviving on campus and not thriving," Cribbs said.
"Our No. 1 goal is to get President Veitch out of his office," added Cribbs, who is a senior community-development and communications major from Los Angeles.
The college's board of trustees has come out in "full support" of President Jonathan Veitch and has "no intention" to change leadership. Veitch also told KPCC radio that he plans to remain president.
Other demands listed by the students include creating a black-studies program at the college, increasing funds and resources for black and marginalized groups, hiring more faculty of color, demilitarizing Campus Safety (including the removal of bulletproof vests from uniforms) and removing the presence of the Los Angeles Police Department on campus.
Cribbs said that she has been followed before by the on-campus safety patrol. "To see that [Campus Safety] see people of color as a threat is really frightening. I don't think there could be positive relationships between Campus Safety and students of color with this militarization of the department."
Tranquada said college officials "are currently reviewing the list of demands" that students first presented last Thursday, November 12, at a demonstration held to show solidarity with those protesting at the University of Missouri—which caused the university system president, Tim Wolfe, and the chancellor of the flagship campus, R. Bowen Loftin, to resign.
"We applaud the socially conscious spirit of these students," Tranquada said. "They are bringing attention to an important movement and helping our community have a difficult but necessary conversation about race, identity and culture."
As part of the demonstration at Occidental, more than 600 students (about one-third of the student body) walked out of their academic classes "to address anti-Blackness."
"It was basically black students sharing their narratives as being uncomfortable and unsafe at Occidental College," senior sociology major Diamond Webb, president of the Black Student Alliance, told The Daily Signal.
The Oxy United for Black Liberation group, organized by the college's BSA and Coalition Oxy for Diversity and Equity (CODE), have requested that faculty teach classes in the administrative center throughout the week to show support for the cause.
Webb said that about 400 students had circulated in and out of the sit-in occupation at the center—where three rooms are being occupied as classroom space—during the first 24 hours of the protest.
"It's a lot more students occupying than we anticipated," she said. While the students scattered around the AGC work on homework, order food in, get sleeping bags provided from supportive alumni and have dance lessons held, Webb said, "the administration has been framing it as a peaceful and collaborative effort."
She agrees with the administration that the occupation "is a peaceful, nonviolent demonstration" but also says "it is political. We'd like people to understand that it's not a slumber party."
A student liaison for CODE, a branch of the student senate, Chance Ward, told The Daily Signal that the protest is a "collection of all the marginalized groups on campus."
"Even at campuses like Oxy," said Ward, who is a sophomore from Baltimore with a critical-theory and social-justice major, "even at schools that are very protected, black students and other students of color are still harassed on a daily basis."
"Students are frustrated with President Veitch," Webb said. "People have been frustrated for several reasons for a long time now."
Webb said the protesters don't feel supported by the institution.
"The president has a long history of ignoring the complaints of students on campus. He mishandled a lot of sexual-assault cases as well as racial injustice that happened on campus. We don't get his attention until these kinds of demonstrations are held. Which is completely irresponsible on his part, so we're trying to hold him accountable by saying it shouldn't have taken this much for us to get your attention."
Webb added that "[Veitch] doesn't care for our needs."
"I am committed to this institution, I believe in this institution, I want to be part of the solution for it," Veitch told KPCC radio. "I'm here 7, 8 o'clock at night waiting for someone to talk to."
Students have requested the administration respond to their demands by Friday, November 20.
Leah Jessen is a news reporter for The Daily Signal and graduate of the Heritage Foundation's Young Leaders Program.