Student Threatens Massachusetts High School Shooting in Snapchat Video With 'Assault Rifle'
A concerned mom turned her teenage son into police after he allegedly posted a video to Snapchat suggesting he was about to carry out a school shooting in Billerica, Massachusetts.
In the Snapchat video, the unnamed 15-year-old—who is facing serious charges—is seen holding a weapon that "looked like an assault rifle." He makes threats to commit a school shooting, according to a release from the Middlesex District Attorney Marian Ryan, Tewksbury Chief of Police Timothy Sheehan, and Billerica Chief of Police Daniel Rosa.
Police later confirmed that the weapon was in fact an airsoft rifle capable only of shooting ball bearings.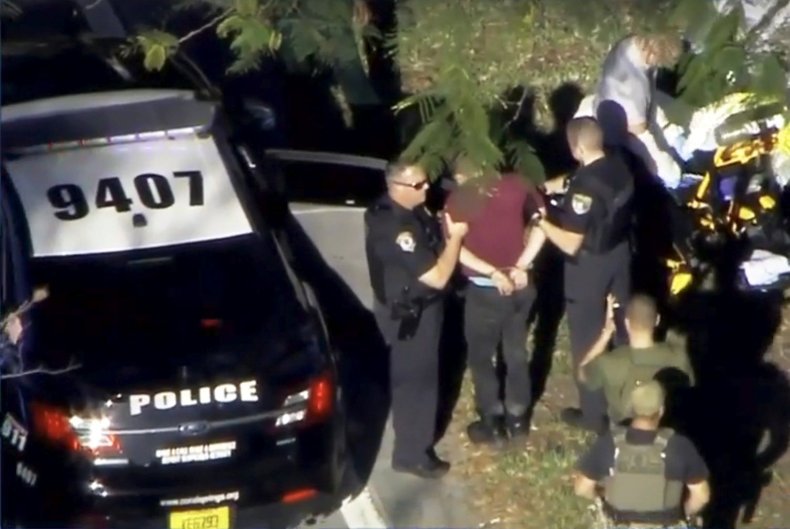 The DA's office said police were called out to the boy's home at around 10:34pm in Tewksbury after a plea from his mother when she found the video. Police found the airsoft rifle and another airsoft handgun at the boy's home, but no firearms.
The teenager is a student at Shawsheen Valley Regional Vocational Technical High School, said the DA's office, and early investigation suggests his Snapchat video was sent to at least four fellow students. Investigators do not think the video was shared more widely than those students.
"Investigators are not aware of any existing threat to the school," said the DA's office in a statement. "The community may notice an increased police presence at the school today. This is out of an abundance of caution and to ensure police are available to address any remaining concerns of students, parents, school officials and the community.
"The student is in a supervised situation today and is not on the Shawsheen Valley Regional Vocational Technical High School campus."
The boy was due to be arraigned in Lowell Juvenile Court on February 27, 2018.
Schools across the U.S. are on high-alert after yet another mass shooting in a high school. Nikolas Cruz, 19, is accused of entering Marjory Stoneman Douglas High School in Parkland, Florida, on Valentine's Day armed with an AR-15 assault rifle and shooting dead 17 people, mostly students. Cruz is a former student of the school. He is in custody awaiting trial for murder.