Student Tries to Eat 100 McDonald's Sandwiches. Only eats 24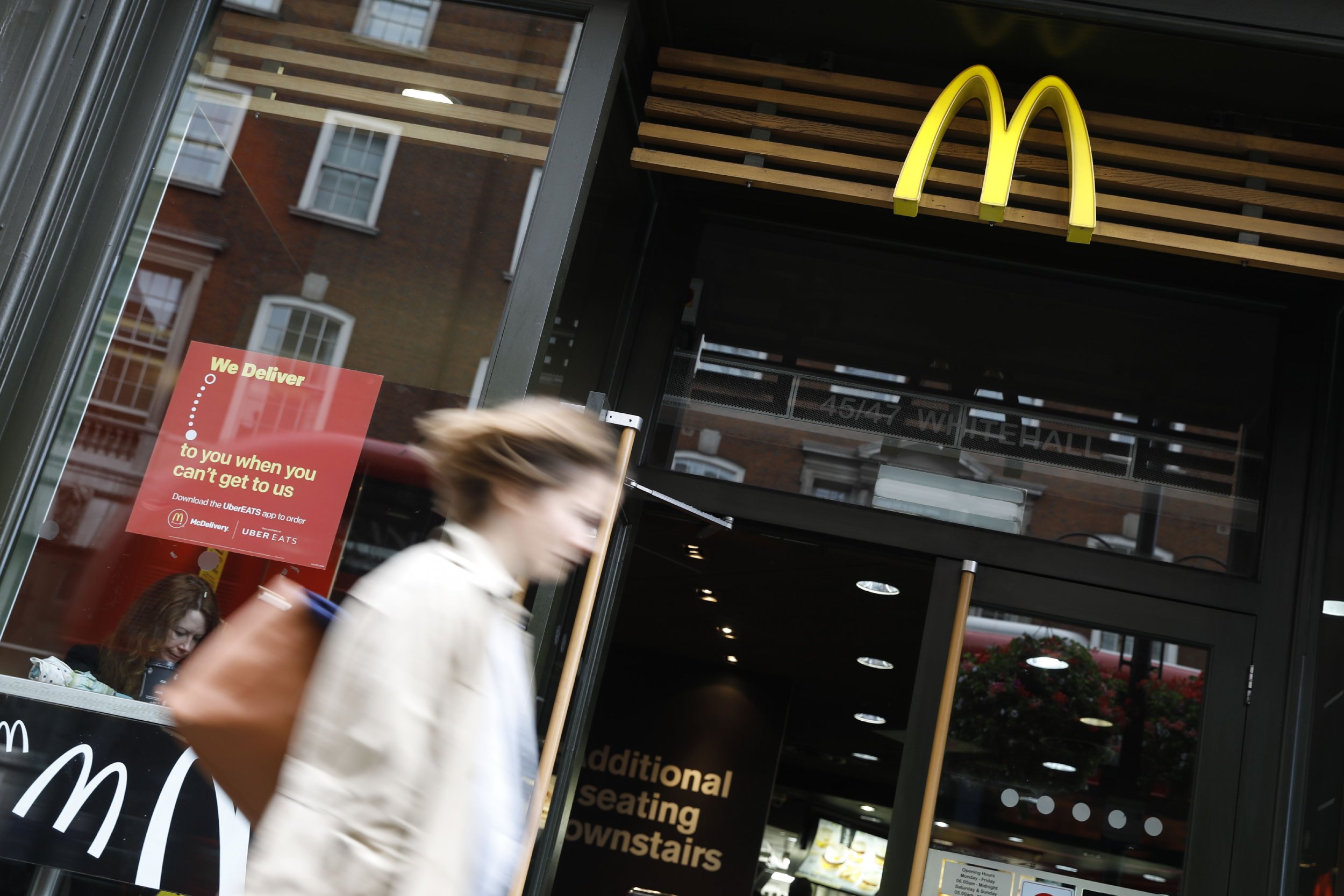 You might love McDonald's, but you probably don't love it as much as Derek Metcalf, a Michigan State University student. The chemical engineering senior loves the chain's fried McChicken sandwiches so much that he attempted to eat 100 within 24 hours, reports the Lansing State Journal.
"I'm a fan of the McChicken," Metcalf told the paper. "I've always loved them."
His beloved meal contains a patty, white bun, lettuce, and mayonnaise. To prepare for the quest, which he documented on Snapchat, the Journal says that he exercised to burn off a few calories. However, it was likely not nearly enough as each sandwich has 350 calories, 15 grams of fat and 600 mg of sodium. If he had completed the mission, Metcalf would have consumed 35,000 calories, 1,500 grams of fat and 60,000 mg of sodium.
Recommended: McDonald's Will Serve Only Humanely Raised and Slaughtered Chicken by 2024
On Sunday, October, 29, Metcalf stopped for an order of 10 chicken sandwiches, which he began eating at 4:30 on Monday morning. He ate four easily, but consuming the rest proved more difficult than he imagined.
"Too much mayo makes a man weak," Metcalf told the Journal. "It was really hard to eat that amount of mayo."
He downed an additional five sandwiches. Then, several more, until he reached 24, nearly a quarter of his goal.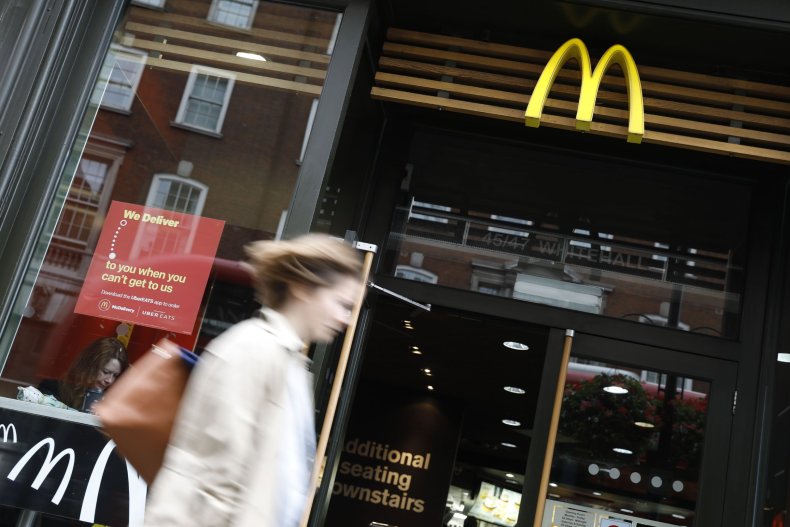 Metcalf's updates, which showed him ordering at the drive-thru, eating while listening to Taylor Swift and reheating the sandwiches, garnered more than 5,000 Snapchat views on his university's Snaphcat stories page.
All total, the engineering student consumed 8,400 calories, 36 grams of fat and 14,400 mg of sodium, which could tack on two extra pounds.
While Metcalf (seemingly) survived safely, eating that much in a short period of time can cause severe damage to the body.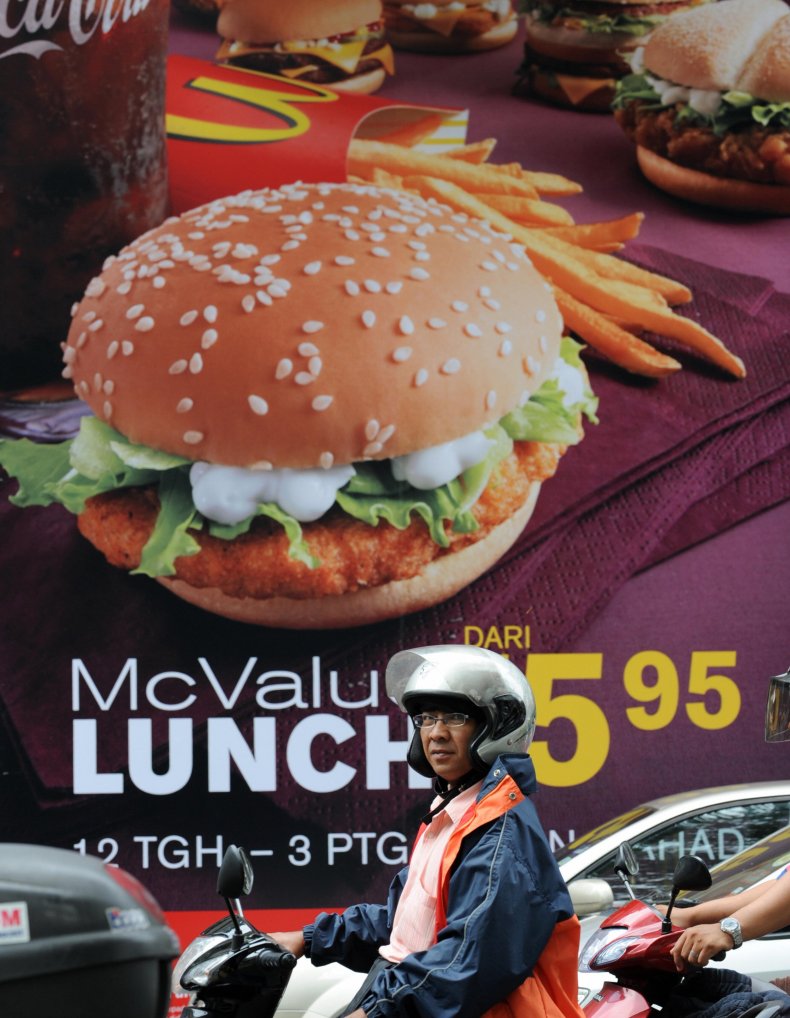 Erin Morse, a registered dietitian at UCLA, said there's not a lot of research on competitive eating, but she doesn't exactly encourage the pastime.
"Training for a competition like this can actually be dangerous," she told Newsweek. While Metcalf reportedly only exercised in preparation, Morse said some participate in a dangerous technique called water loading, where the person drinks one or two gallons very quickly. This dilutes electrolytes and could cause headaches on the benign end to potentially death.
More common complications from partaking in these competitions include tears in the esophagus lining or ruptures in its wall. Gastroparesis, which is when your body has a tough time moving food throughout the body, could also occur, leaving overeaters nauseous and bloated.
And as the Centers for Disease Control recommends no more than 2,300 mg of sodium per day, Metcalf ate more than six times the suggested amount, which could strain his organs.
"It might be challenging for him to eliminate excess sodium and fluid from his body, putting his kidneys at risk," said Morse, explaining he could also experience high blood pressure, causing heart damage.
So, while attempting to eat 100 chicken sandwiches might make for good social media fodder, the health implications outweigh any likes or views you'll receive.