Students Accused Of Gaining Weight To Skip Military Service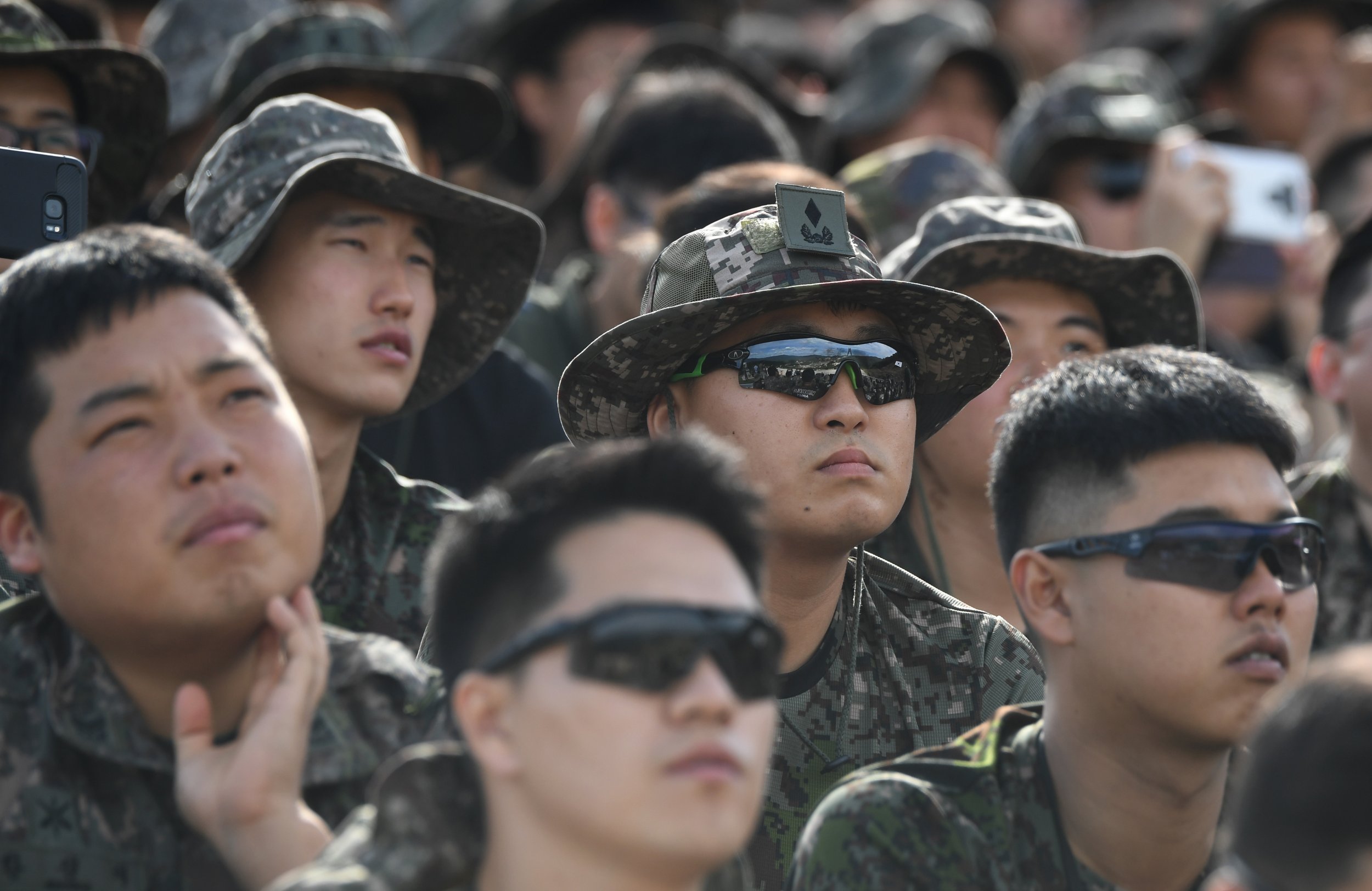 Twelve South Korean university students were accused of purposely gaining weight in order to avoid compulsory military service, the Military Manpower Administration said on Tuesday.
"The Military Manpower Administration, via thorough investigation, will do our best to root out military service evasion crime and make an example of the violators so that a fair and just military service culture can take root," authorities said, according to CNN.
All 12 of the accused are music majors at a university in Seoul, and reportedly shared tips on how to quickly gain weight using an online messaging application. Worried that military service would interrupt their careers, the students were considered overweight and were given other government positions after they consumed large quantities of protein powder and drank juice containing aloe vera on the day of their physical exam.
Although all South Korean males are required to join the military for 21 months before they turn 28, some are given other government positions if they do not qualify for military service for a range of reasons, including being physically unfit, having a criminal history or being diagnosed with a disability.
The students may have to take the physical examination test again and serve their time in the military if prosecutors decide to charge them, officials said.
Purposely gaining weight was the most used strategy to avoid military service in 2017, according to a report published by the Military Manpower Administration in June. Thirty-seven percent of the 59 cases involved purposely gaining weight. Pretending to be insane was the second most used tactic with 23.7 percent, followed by getting a tattoo with 20.3 percent.
Athletes who win gold medals at the Asian Games or medals of any color at the Olympics are eligible to skip military service, despite criticism of the system in recent years.
"We're planning a comprehensive re-examination of the system in the areas of sport and art. We're already running short of military personnel resources so we'll start by looking into whether the exemption program is fair," Ki-Chan-soo, the commissioner of the Military Manpower Administration told South Korea's Yonhap News Agency, according to The Japan Times.
The Defense Ministry said in a statement that no changes would be made to the system despite Ki's comments, but noted that an intra-agency examination of the issue would be conducted.