School District to Return 2 LGBTQ Books to Libraries After Petition By Students, ACLU
A Missouri school district will return two books with LGBTQ themes to high school libraries after their removal sparked outcry from the American Civil Liberties Union and students, the Associated Press reported.
The North Kansas City (NKC) School District took All Boys Aren't Blue and Fun Home off library shelves this month after parents complained about their contents. A letter to NKC district families, provided to AP by a spokeswoman who said it was sent on Friday, said that both books would again be made available in district high schools.
The ACLU of Missouri sent a letter to school officials Monday accusing the district of breaching First Amendment protections by restricting their ability to access ideas in removing the books, AP reported. The nonprofit also said that the Constitution "prohibits community members or school officials from imposing their own personal views and concerns upon an entire school community."
"The Board has no basis for denying student access to a specific book based on the disagreement and discomfort of certain parents with the book's content," the letter said.
"We demand that the Board reverse the recent determination to remove books, including All Boys Aren't Blue and Fun Home, and that the books be returned to school library shelves no later than 10:00 p.m. on November 22, 2021," the letter said, noting that the board plans to discuss the two books during a meeting Monday.
The Northland Student Association also protested the removal of the books. A petition organized by the group, which had gained more than 1,000 signatures by Monday afternoon, said that though the school justified the books' removal by saying that they contained sexual or violent content, "all of the books they have targeted have a clear bias toward people of color, women, or LGBTQIA+ people."
In an earlier statement, the district said that it "became aware of concerns over two books available in our high schools' libraries" and then pulled the books in question for review, the Kansas City Star reported.
"NKC Schools provides a variety of books for students and strives for a diverse and engaging collection. We always appreciate and encourage community feedback as the families we serve are valuable partners in student success," the statement said.
For more reporting from the Associated Press, see below.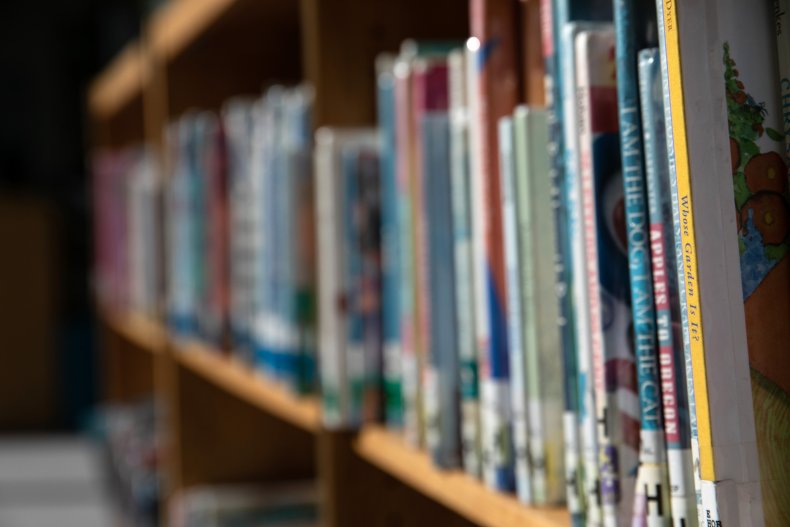 "Students must be free to access library books—without discrimination or censorship—that are LGBTQ+ affirming as well as books that provide an inclusive and accurate history of racism," ACLU of Missouri Executive Director Luz María Henríquez said in a statement.
All Boys Aren't Blue is a coming-of-age memoir about the author's experience as a queer, Black adolescent. Fun Home is about the author's relationship with her gay father.
The district said it's reviewing its book selection and removal process. It gave parents and guardians the option to fill out a form to prevent students in their care from checking out certain books.
Update 11/22/21, 5:28 p.m. ET: This article was updated with the school district agreeing to return the books to the libraries.