Students Walk Out of Texas High School After Classmate Detained by ICE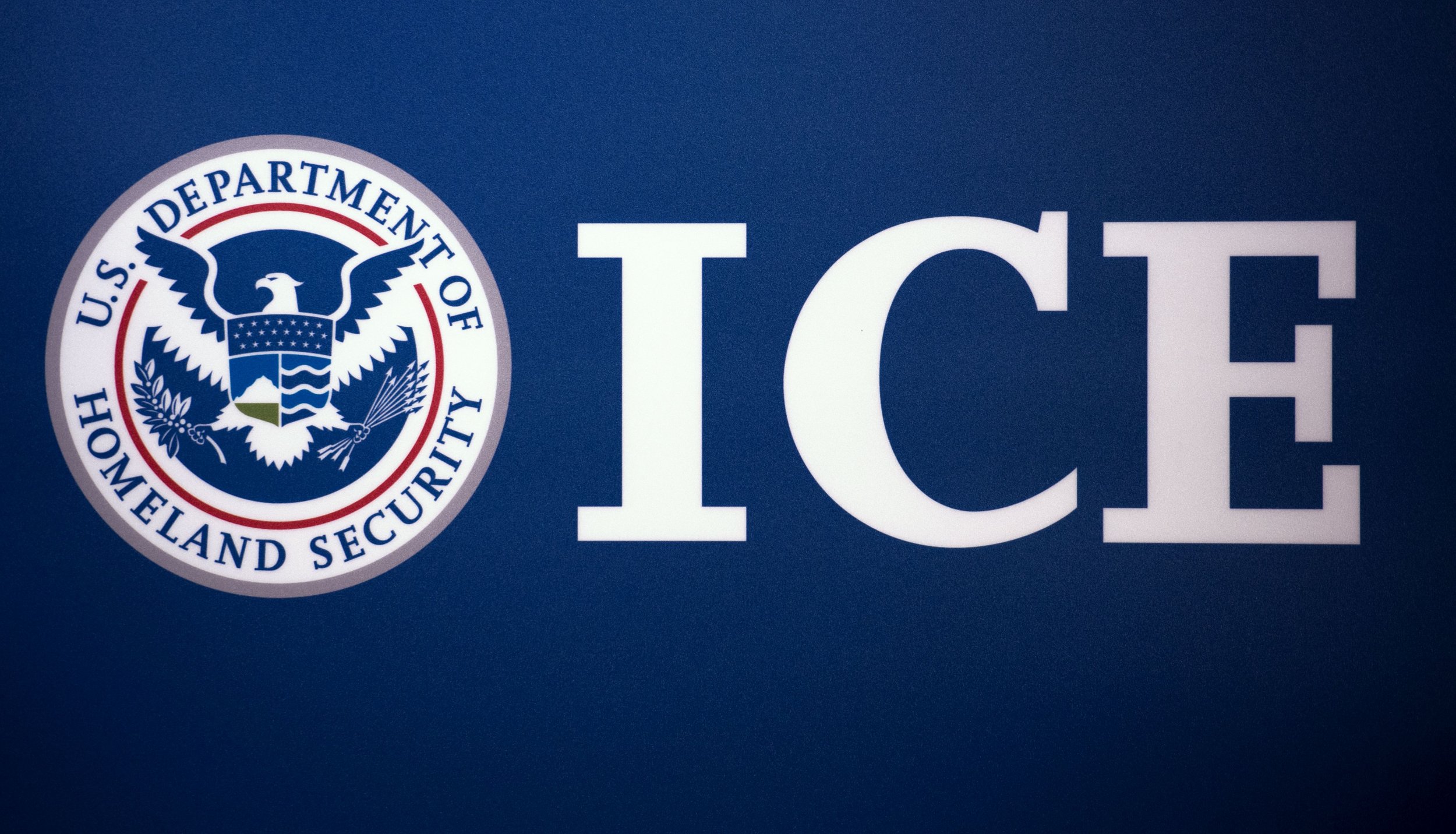 Updated | Students at Austin High School in Houston, Texas, staged a protest Wednesday in support of a classmate who is being detained by U.S. Immigration and Customs Enforcement after getting into a physical altercation.
Dennis Rivera-Sarmiento, 19, is an undocumented immigrant from Honduras and was booked by the Harris County Sheriff's Office on January 31.
A video of the students walking out of Austin High School was circulated on Twitter by a local ABC13 reporter with the hashtag #FreeDennis. Students in the video chanted and carried banners as they marched away from the school and toward a neighborhood nearby.
Rivera-Sarmiento was reportedly pulled out of school in late January after Houston Independent School District (HISD) police responded to a "reported assault of a female student across the street from the Austin High School campus," according to Houston Public Media. HISD said Rivera-Sarmiento got into a verbal dispute that turned into a physical aggression, which resulted in his arrest.
"In line with the commitment expressed by both the Board of Education and the Superintendent, HISD has not used district resources to assist in deportation actions and we do not report students to ICE. Our Superintendent and administration remain steadfast in the district's commitment to educating every student regardless of their immigration status," HISD said in a statement, adding that students are and will continue to be safe in the district's classrooms.
Sara Martinez, a 17-year-old senior at Austin High School, also posted a five-second video of the protest to Twitter. "[The protest is] for Dennis and we are doing this because he was just defending himself from bullies. HISD did him injustice by working with the police, they should protect their students and not fail them," Martinez told Newsweek.
"We don't want anything like this to happen to anyone else," 15-year-old sophomore Andrea Gonzalez, one of the rally's organizers, told The Houston Chronicle. "Today it could be Dennis, tomorrow it could be us."
"On Jan. 31, 2018, deportation officers with U.S. Immigration and Customs Enforcement lodged an immigration detainer with the Harris County Sheriff's Office Jail on Dennis Raynel Rivera-Sarmiento, 19, a citizen of Honduras, following his arrest on criminal charges of assault causing bodily injury. That same day, the jail released him into ICE custody," ICE spokesperson Leticia Zamarripa said in a statement.
Zamarripa also said that Rivera-Sarmiento was supposed to leave the United States before March 4, 2015. His arrest on January 30 was the first contact the Austin High School student had had with ICE officials since he was released on an order of supervision in 2013.
Immigrant youth network United We Dream started a petition for Rivera-Sarmiento's release, which now has 9,072 signatures. According to the petition, Rivera-Sarmiento had been bullied by classmates for being undocumented. He had also been admitted to two Texas colleges to study computer science in Fall 2018.
This article has been updated to include comments from the Houston Independent School District.