South Dakota High School Students Perform Play While Dressed in KKK Attire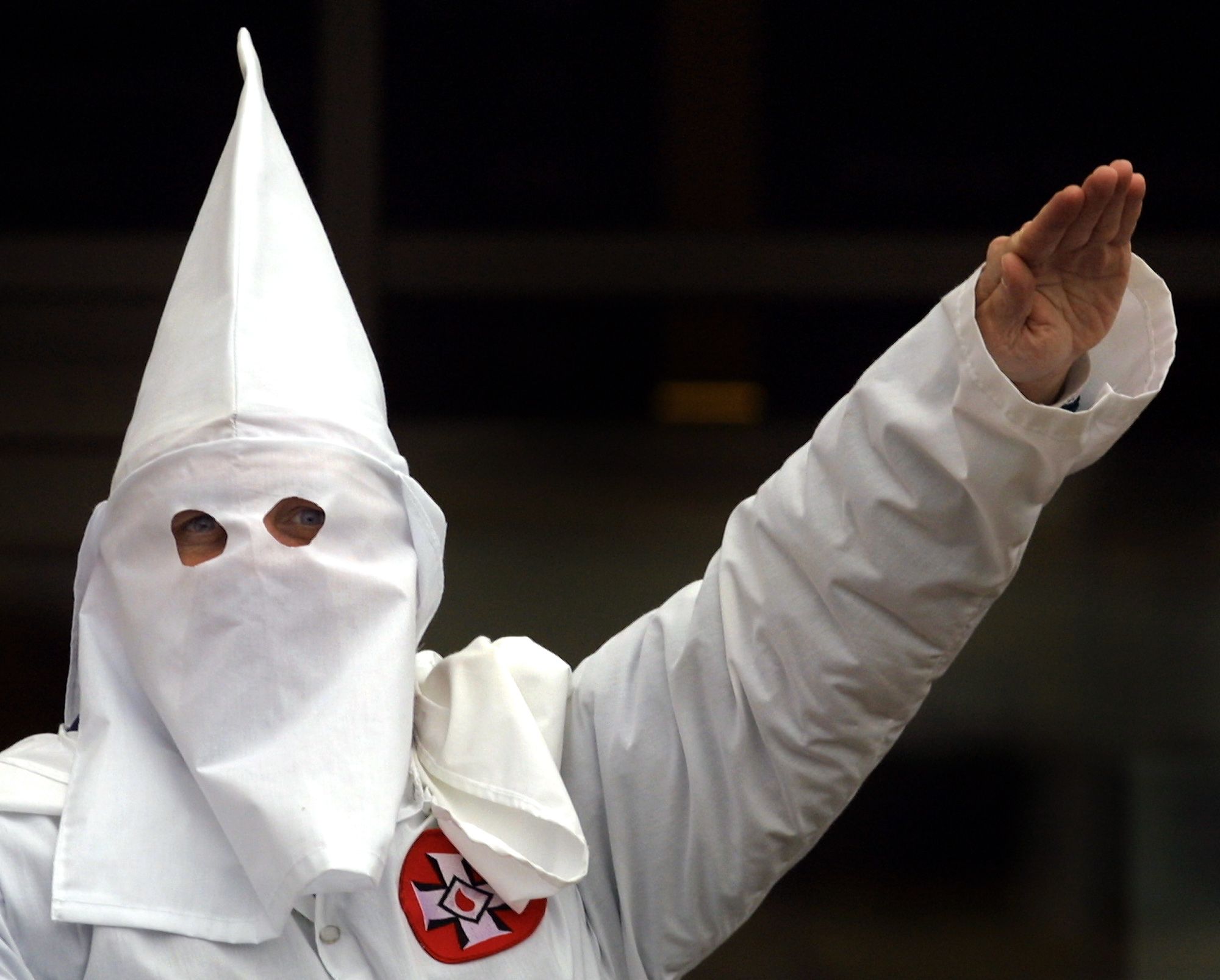 A school district in South Dakota has apologized after high school students performed in a play while dressed in Ku Klux Klan robes.
The Sioux Falls School District said it failed to adhere to its own guidelines for approving plays following outrage over a performance of Larry Shue's The Foreigner by students from Roosevelt High School.
During one scene, several student actors appear on stage dressed in KKK attire. The Klansmen are a scripted part of the comedy play, which revolves around the main character Charlie Baker pretending he can't speak English while staying in a lodge in Georgia.
In one scene, it is revealed that a racist property inspector plans to convert the lodge into a meeting place for the KKK.
Concerns about the students appearing in KKK costumes during the March 2 performance were raised by local community organization Establishing Sustainable Connections.
"In today's political climate, the imagery of KKK robes and hoods furthers the racial tension and divide in our community," the group said in a statement posted onto Facebook.
"Roosevelt High School administrators have been provided with multiple racial and cultural sensitivity trainings and should have recognized the insensitivity represented by the play.
"Our city promotes and thrives on diversity and inclusion," the statement continued. "This type of practice is not acceptable in our schools and our community."
The Sioux Falls School District has now apologized for violating its approval process guidelines, which must consider if costumes or themes featured in any performance are appropriate by community standards.
"The district has guidelines in place for vetting plays and other such works. The district failed to follow those guidelines," spokesperson DeeAnn Konrad told The Argus Leader. "We sincerely regret this and will continue to take action in our quest to be a culturally responsive school community."
It is unclear if any disciplinary action will be taken against the school or those involved in the production of the play.
Last December, a school in Arizona also had to apologize after parents complained about seeing children dressed up as Klansmen during a performance of The Foreigner.
Three students from the ASU Preparatory Academy in Phoenix wore the outfits for a performance at a school assembly.
"We apologize if anyone was caught by surprise with the appearance of these characters," the ASU Preparatory Academy said in a statement, reported ABC 15. "We are confident that a fair reading of the text of the play, and a fair interpretation of the intentions of students who performed it, reveals no endorsement of bigotry."